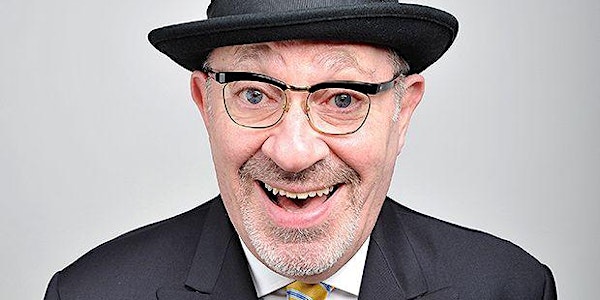 HENLEY STAND UP COMEDY NIGHT PRESENTED BY MORTIFIED - TICKETS SELLING FAST!...
Event Information
Location
Henley-in-Arden Guild Hall
141-142 High Street
Henley-in-Arden
B95 5BD
United Kingdom
Refund policy
Refunds up to 7 days before event
Description
Non PC stand-up set from the geriatric Jewish character, performed at the Edinburgh Festival Fringe on International TV and in the UK with Al Murray ..........here at the Guild Hall Henley in Arden!!!
Wearing a trilby and suit so sharp you could cut yourself on it, 86 year old Sol Bernstein dodders to the stage to greet old and new. The Jewish old timer revels in non - PC material, but he's no Jim Davison instead opting for the 'equal opportunities offender' role, mocking everyone in equal measure. He's cheeky too - by the end of the show he's affectionately called at lest half of the women in the room hookers.
Bernstein is bursting with stories of showbiz past: of his 45 minute triangle solo playing with Charlie Parker, his heckle that inspired Marcel Marceau to shut up and is work with Hitler on the cabaret circuit during the 1930's before Adolf went off the rais. But Bernstein'ds keen to keep things up to date too, with some nods to the current situation in Gazza.
Rumours have surfaced recently that his shows might actually be the work of his younger friend Steve Jameson, hiding behind the thick-rimmed glasses, but that hardly seems likely.
Plus FULL support from Stepehen "Big Bear" Dodd, Tim "Woody" Woodfield, Trevor Oaks and MC Theo Theobald Channel 4 TV and BBC Radio.
Show presented by Mortified
Date and time
Location
Henley-in-Arden Guild Hall
141-142 High Street
Henley-in-Arden
B95 5BD
United Kingdom
Refund policy
Refunds up to 7 days before event