| | |
| --- | --- |
| | |
Event Details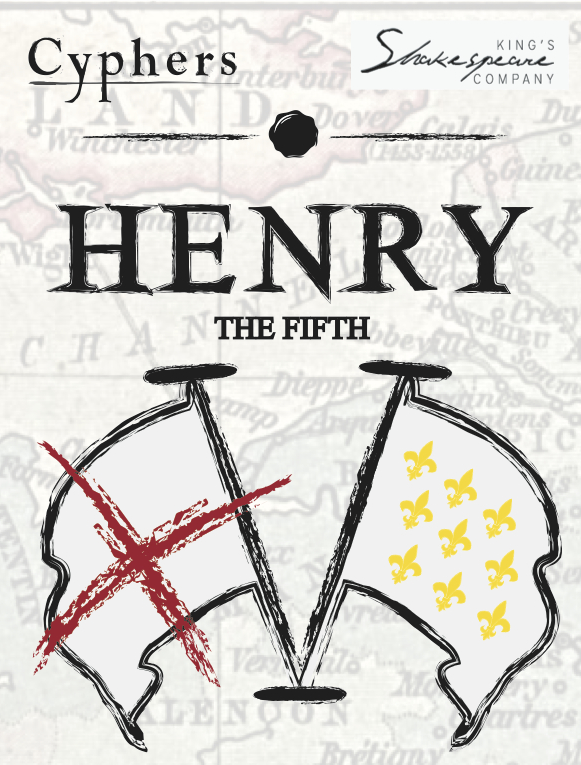 Presented by Cyphers and The King's Shakespeare Company:

Henry V  is one of Shakespeare's best loved history plays, that brings the dramatic events of 1415 to life on stage. The play takes its audience on an incredible journey from London and Rouen to the siege of Harfleur and the battle of Agincourt. It remarkably mixes high politics with the deeply personal in a deep exploration of humanity in conflict.
What makes this play really special, however, is Shakespeare's opening appeal to his audience to use their imaginations. This is a play that requires the actors to work with their audience, creating images and settings in the mind's eye - it is the original immersive theatre experience.
As such, our production will take Shakespeare's prologue at its word. There will be one lighting state throughout and there will be no recorded sound. In a world where we are constantly surrounded by technology, this production will bring theatre back to what makes it special and unique - the relationship between the actors and their audience.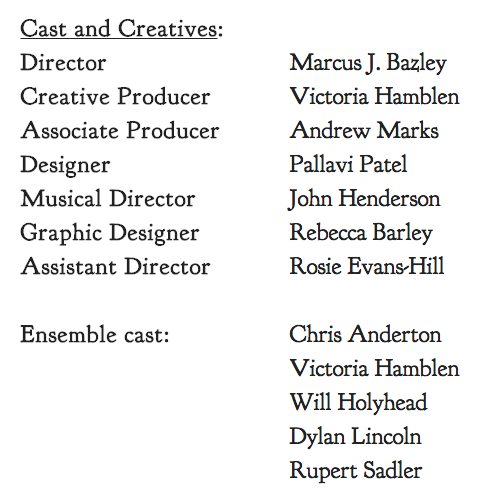 Our new 90 minute adaptation of the play will be performed at The Proud Archivist (Haggerston) from the 8-12 October 2014.
For more information on the production: https://www.youtube.com/user/CyphersUK
For more on Cyphers: http://cyphers.org.uk/
For more on KSC: https://www.facebook.com/KingsShakespeareCompany
Where

The Proud Archivist
2-10 Hertford Road
N1 5SH
United Kingdom


Multiple Dates
Add to my calendar