Description
Hercules Fisherman a Serial Entrepreneur, Mentor, Speaker, Investor, Artist and Technologist. His blog posts cover entrepreneurial news, tech developments, innovation, with tips and tricks on investments to strategy. His expertise encompasses a diverse area from Fin to FashTech. He is a popular mentor and business coach associated with world's leading accelerators and incubators. Including firms such as Mass Challenge, Virgin Startups, Seedcamp, Oxygen, Level39, Bathtub, Cognicity, Trampery, Axel Springer and Founders Institute. Hercules brings insider insight from the scene that is both unique and engaging with the audience. He enjoys impressive followers count in the 1000's from Linkedin, Twitter and Facebook, with a social network reach of 100.000's in numbers. An early adapter on the social network with @herx as Twitter handle and on Instagram as herxf.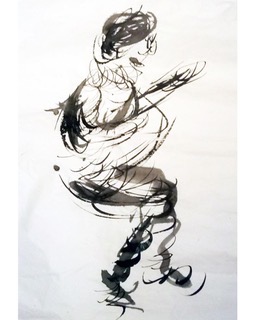 He is a known speaker at conferences internationally on diverse areas and topics from Tech to Investment. As a business coach to startup entrepreneurs or Innovation lead to established companies bringing expertise in helping to invigorate their workforce into realities of 21st-century practices and culture.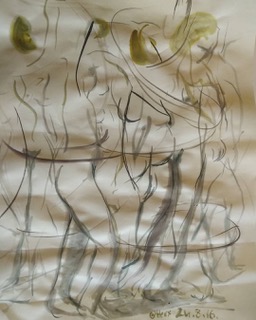 He is an accomplished painter and artist exhibiting regularly.
There will be an exhibition of works by Hercules he is collaborating with Performers and Dancers to produce a series of motion paintings.

Last year he spent number most of the year travelling and participating at events and conferences in Italy, France, Germany, Netherland, UK and in the Far East with works produced there at residencies that was shown at a number galleries and venues in Phuket- Thailand and Tokyo-Japan.