Location
The Kindle Centre
ASDA
Belmont
Hereford
HR2 7JE
United Kingdom
Community Networking Event Healthwatch Launches a health & social care Community Partnership for community groups and organisations
About this event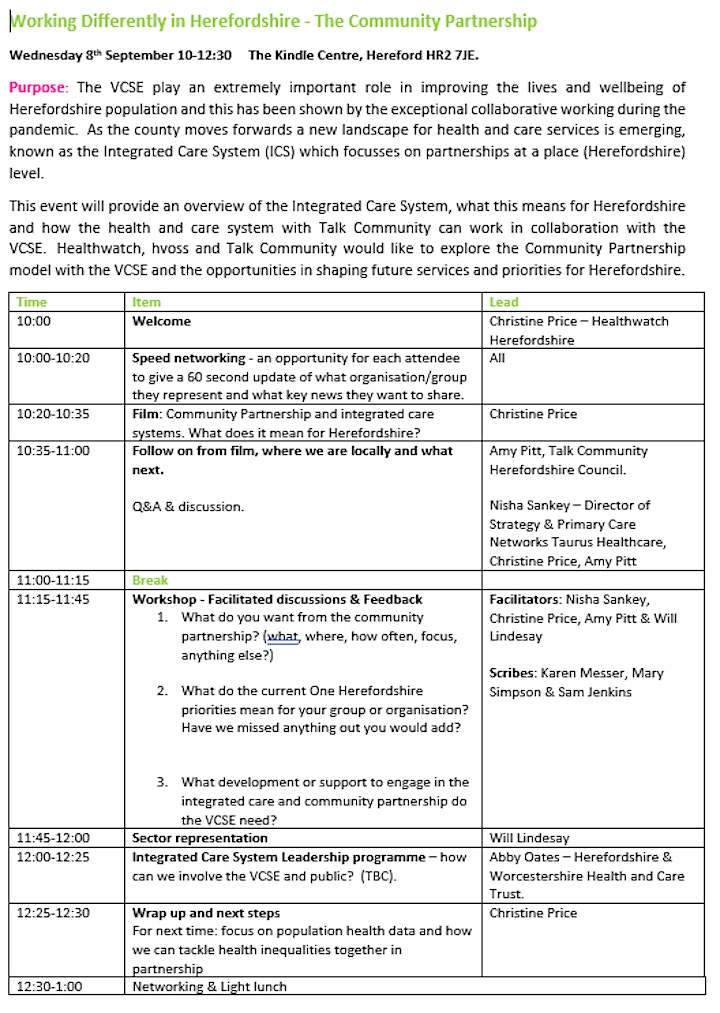 Community Networking Event - Making co-production of our health and social care provision a reality.
Integrated care system legislation changes and what this means for Herefordshire, what are your views on local health and care priorities?
Talk community and primary care networks - how can these help us to create a resilient community?
Workshop - Opportunity to develop a vibrant community partnership approach between health and social care organisations, voluntary and community sector and patients and the public.
Will Lindesay DL, hvoss - Agree a common approach for the vcs to be represented in health and social care developments and decision making. Creating a robust strategic voice.
To be confirmed: Abby Oats , Herefordshrie & Worcestershire Health and Care NHS Trust - Working better together, Health & Social Care Leadership Programme, the role of the voluntary sector and public.
Agenda: