Description
Join us for a new type of business networking in partnership with Federation of Small Businesses (FSB).
We are touring the county in our new branded Citroen C3 provided by Callow Marsh
Over the summer we will be travelling around the county meeting various businesses and finding out more about them. Each of our hosts will give a short talk about their business an possibly a tour of their facilities.
Over drinks and nibbles...
• Meet new business contacts.
• Network and connect with local companies.
• Share business success stories.
• Get support from trusted business owners.
• Discuss business topics that are most affecting you.

It's a friendly, informal gathering.
Our meetings tend to be busy, lively and productive – and there is certainly no pressure and no 60 second pitch!
At our next event is hosted by Gill and Jimmy from Swan Brewery in Leominster.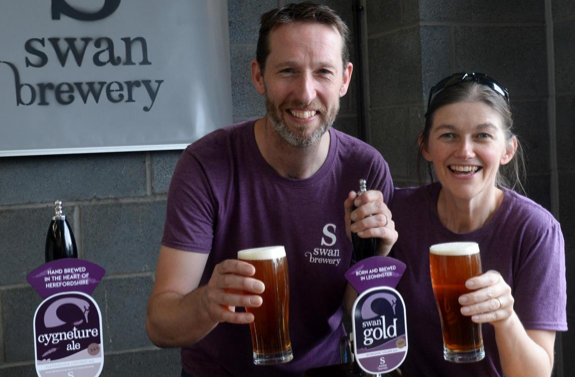 Please ensure you book your place

For more information, please contact
Rich Beale T: 01432 367787
E: rich@hmbiz.co.uk