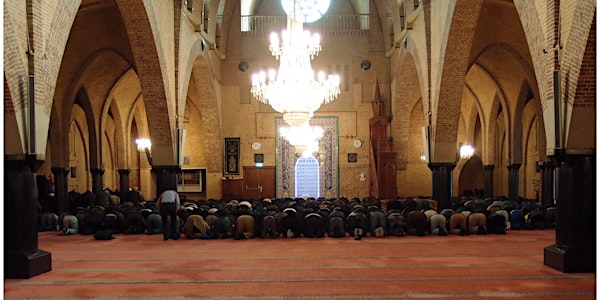 Heritage and interreligious coexistence in the city
Event Information
Location
The Institute for Advanced Studies in the Humanities
2 Hope Park Square
Edinburgh
EH8 9NW
United Kingdom
Description
Heritage and interreligious coexistence in the city

---
A Susan Manning workshop at the Institute for Advanced Studies in the Humanities, organised in collaboration with the The Prince Alwaleed Bin Talal Centre for the Study of Islam in the Contemporary World

---
Convened by Dr Daan Beekers
People of diverse religious backgrounds live side by side in villages, cities and nation states across the contemporary world. They do not only occasionally encounter one another in their everyday lives, but also engage with each other's histories, traditions, theologies and bodies of heritage. These interactions are characterized by varying degrees and modes of conviviality and conflict, while exposing a range of practices and strategies of boundary management. At the same time, today's prevalent discourses emphasizing cultural and religious difference are putting increasing pressure on these interreligious relations. In this context, it is important to better understand today's lived experiences of interreligious coexistence. Yet, detailed, ethnographic or other qualitative scholarship on these experiences has started to emerge only recently. There is a strong need for developing conceptual tools and analytical concepts that can move this study forward.
This workshop brings together a number of scholars who have recently embarked on research projects within this field in various parts of the world. It aims to provide a platform to discuss concepts, methods and vantage-points by which everyday interreligious coexistence can be productively studied. The workshop will specifically look at the analytical potential of focusing on questions of heritage and temporality as entry-points to studying mutual perceptions of, and relations between, religious groups in urban contexts. This may involve 'direct' interactions between religious subjects, but also more 'indirect' encounters between one community and the historical legacies, bodies of heritage or material markers of another. Examples include the impact that existing jurisprudence concerning religion may have on a newly arrived community, the ways religious discourses may travel from one religious community to another, and the sharing or repurposing of religious buildings. Such phenomena shed light on a broader religious field that is continuously transforming through time; the diachronic processes through which religious groups relate to and accommodate each other; and the power imbalances that are often at play in these processes. They can also expose how the management of symbolic boundaries not only relates to religious histories but also changes through time.
This one-day workshop, jointly organised by IASH and the Alwaleed Centre, focuses on collaborative reflection and debate. Rather than following the conventional conference model of paper presentations, the workshop will take the shape of an expert-meeting geared towards sharing and developing ideas collaboratively.
Refreshments thoughout the day and a buffet lunch will be provided.
Speakers
Dr Ammara Maqsood (Anthropology, UCL)
Dr Leslie Fesenmyer (African Studies & Anthropology, Birmingham)
Dr Giulia Liberatore (IMES/Alwaleed & Sociology, Edinburgh)
Dr Hannah Holtschneider (Divinity, Edinburgh)
Dr Delwar Hussain (Anthropology, Edinburgh)
Dr Liam Sutherland (Divinity, Edinburgh)
Dr Daan Beekers (IASH, Edinburgh)
Discussants: Dr Joshua Ralston (Divinity, Edinburgh), Dr Michael Rosie (Sociology, Edinburgh) and Professor Jonathan Spencer (Anthropology, Edinburgh).
Image: Fatih Mosque in a former Catholic church in Amsterdam (photograph by Daan Beekers).
Date and time
Location
The Institute for Advanced Studies in the Humanities
2 Hope Park Square
Edinburgh
EH8 9NW
United Kingdom