HERITAGE OPEN DAYS 2021 - Discover the Secret Cold War Bunker on Your Doors
Join us our site the Royal Observer Corp Holbeach Bunker for a tour and talk as part of Lincolnshire Heritage Open Days Festival 2021
About this event
Don your hard hat and discover a military observation post hidden just a stone's throw from the road. Speak with volunteers as they share memories of times spent in the bunker, monitoring for impending nuclear attacks.
Site is located off Washway Rd, between The Farmshop and Tolls Lane.
Please note; Most of the tour will take place overground, however access to the bunker is via a 14ft ladder and is unsuitable for those with mobility issues or claustrophobia. The team will ask you to complete a medical declaration before entrering the bunker to certify that you are fit to take part.
Booking is essential as places are limited.
For all event information on the 2021 Festival coordinate by Heritage Lincolnshire please go to https://www.heritagelincolnshire.org/heritage-open-days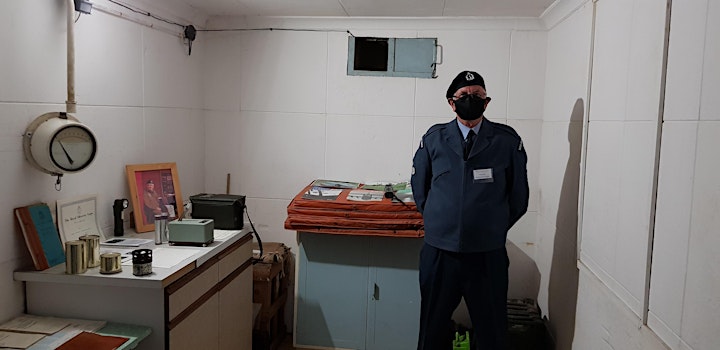 Organiser of HERITAGE OPEN DAYS 2021 - Discover the Secret Cold War Bunker on Your Doors