Join us, come rain or shine, for a special walking local history talk about the buildings, people and places in Sale's remarkable past.
About this event
Sale is a large settlement to the south of Manchester. Before becoming part of Greater Manchester, it was a market town in Cheshire and it became industrial in the 18th century following the construction of the Bridgewater Canal.
In 1974, it became part of the Borough of Trafford, along with nearby Altrincham and Stretford. Today it is a commuter town for Manchester.
Join me, a former heritage officer for the area for 10 years and a qualified Tourist guide, as part of the Sale Festival celebrations on this walking history exploration of Sale.
Hear interesting historical facts including its' evolution, events and people as well as seeing some of the quirky art and old buildings around the town.
We start off at Sale Town Hall on School Road and we will walk around the town centre, along the canal and also in the footsteps of the Romans. As an added extra we will take a short walk around Brooklands Cemetery to visit a few graves of memorable Sale residents.
This tour will be approximately 2.5 miles and will take 1.5-2 hours
On the day of your tour: Please arrive at the meeting place 10 minutes before the start of the tour.
Booking and Cancellations: Tour Tickets £10 per person. Due to Covid ONLY ticket holders can attend this tour. There are maximum numbers.
The tour content is fun and lively and is aimed at adults. If you feel your child would enjoy the walking tour, please advise the tour guide via Alexatours@mail.com a minimum of 3 days before the tour and they will confirm availability of reduced fee child places. Well behaved dogs are welcome on the walking tours.
Attendees can receive refunds up to 3 days before your event start date via Alexatours@mail.com (there will be a small admin fee to cover the Eventbrite fee)
Accessibility: Tours are accessible depending on needs and the route can be adapted by the tour guide for those with mobility considerations. Please notify the tour guide of any mobility considerations.
Health and Safety: i have done a risk assessment for this tour. (Available on request).
I have full public liability insurance. However, you are responsible for your own safety at all times.
Please take care on uneven surfaces and whilst crossing roads. Also you need to be aware of other group members and their needs. Please stay together, particularly in areas of high pedestrian traffic and whilst crossing roads. Wear comfortable shoes. Wet weather conditions may make some surfaces slippery. Ensure your clothing is suitable for the day's weather forecast.
If you wish to leave the group early for any reason before the end of the tour then please inform your guide. We promote friendly tours. Members that are rude aggressive or intoxicated will be asked to leave the tour.
If you have any queries please contact me at Alexatours@mail.com 
I look forward to meeting you all
Alexandra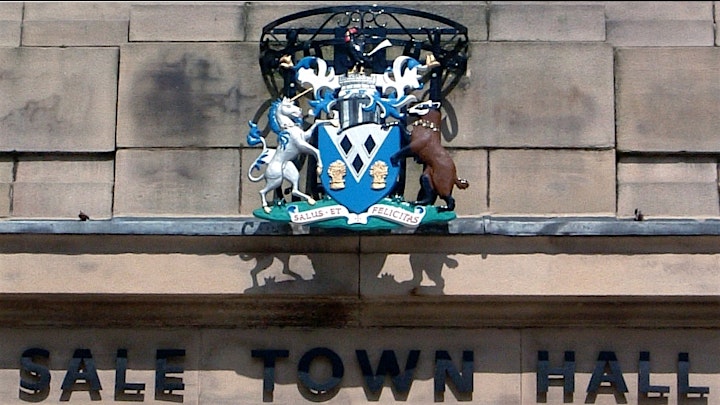 Walking history of Sale
Organizer of Heritage Walk: Discover SALE
April
SADLY ALL TOURS STILL POSTPONED UNTIL LOCKDOWN IS OVER #STAYSAFE
Just to say a little hello to all my lovely tour guests - past, present and future.
Here at Alexatours I'm thinking of you all and hoping we all keep well.
In the meantime I will continue to post articles on social media relating to the cultural heritage of Salford, Manchester & Greater Manchester.
I do hope you enjoy these
FB @Bricksandwater
Twitter @Bricks_andwater
Insta Alexatourguide
Interested to explore our local history?  Let me, an experienced heritage professional and Green Badge Tour Guide, take you on an exciting voyage of discovery to find more about our cultural heritage.  Let me introduce you to the people of the past, both rich and poor that made our present...
Whether you are working or touring in the area or planning a visit to a match, a museum or even the new RHS Garden Bridgewater in 2020, having a qualified tour guide is the best way to find more about the area.
My tours include facts and anecdotes about both the built and natural heritage as well as art, music and literature   I would love to take you on a journey of discovery.  
In addtion, I can provide private tours, walks and talks - inc private boating and cycling tours.(Available to do private architectural tours UK wide historic houses and gardens).
Facebook: @Bricksandwatertours   Twitter: @Bricks_andwater  Insta alexatourguide
Web page www.Alexatours.co.uk (in progress)