Description
Want to increase your online visibility? Want more people to share and talk about your programme/film? Join the ProConnect team at Elstree Studios for our next ever popular crew networking evening and find out which platforms suits your creative business and content best.
We will be joined by Social Media Makes Sense (SMMS). SMMS are specialists in social media for media and TV; they have provided comprehensive campaigns for most of the UKs leading broadcasters, including BBC One's Poldark, ITV's Victoria and Milkshake!'s Wissper. Jo Booth, Guru & Head Trainer at SMMS, Social Media Producer & Speaker for TV & Media will be covering why social media is important, including platform updates and algorithms, the basics of starting your social media strategy, and tools to help you thrive!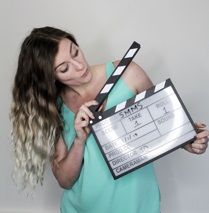 The remainder of the evening will give you an opportunity to network with industry professionals and further build your database of contacts. Delegates will also have the opportunity to come away with a professional headshot to further increase your online presence and update your LinkedIn profile with PT Headshots. Philip Tottenham's career in film and photography spans 20 years, covering work with Fox Film Company, Focus Features and Conde Nast Publishing.
If you are interested in a professional headshot please register here. Spaces are limited and will be on a first come, first served basis.
---
This event is part of Hertfordshire ProConnect, a programme of support aimed at growing small creative businesses and sole traders working in or aspiring to work in the film and TV industry, and is co-funded by Creative England and the European Regional Development Fund (ERDF).
For directions to Elstree Studios please click here: http://www.elstreestudios.co.uk/directions/
Please note that there is no parking available at Elstree Studios, however, there are a number of local car parks nearby and good transport links.