Description
From Subject to Story to Sale – This two-day workshop will focus on the development of scripted content and how to turn a subject or idea into a commissionable film.
Script Development: Day 1 – Wednesday, 6th March from 2-6pm
With a focus on writing drama, this interactive workshop will address the key stages of the creative development of scripts, with a toolkit of storytelling and scriptwriting skills to refine and strengthen stories. Participants should attend with a drama project in progress and they will come away with concrete and exciting ideas for the next stage of development.
The session will cover key storytelling elements such as protagonism, secondary and tertiary character cast design, diversity and gender representation issues, storylines, theme, antagonism, tone, structure, style and genre. Transmedia storytelling principles for world building across platforms will be explored.

This workshop will be delivered by Helen Jacey, renowned for her expertise on character representation in the creative process. As a scriptwriter, editor and story analyst, Helen has worked with numerous international production companies developing projects across film, tv and radio.

Development & Tasters: Day 2 – Thursday, 7th March from 9-6pm
How to Find & Develop an Idea so that it's Commissionable.
This workshop will give delegates a basic methodology on how to transform a general subject or theme, into a structured form that a television or digital commissioner will understand – and may actually want to invest in.
Subjects covered include how to originate and develop programme ideas to meet broadcaster requirements, and viewer needs, how to use narrative tools to make your programme ideas more original and compelling, and how to use pre-shoot scripts to devise and refine your programme structure.
The session is taught by former BBC producer, Andrew Snell. Andrew has many years of experience working for the BBC's Training Academy in the College of Production and College of Journalism. He ran the BBC's Producer, Assistant Producer and Writing for Television Courses and has regularly delivered Storytelling, Creativity and Self-shooting camera courses for the BBC.
---
For directions to Elstree Studios please click here: http://www.elstreestudios.co.uk/directions/
Please note that there is no parking available at Elstree Studios, however, there are a number of local car parks nearby and good transport links.
Hertfordshire ProConnect is part-funded by the European Regional Development Fund. Workshops are delivered by Creative England and session facilitators sourced by DV Talent.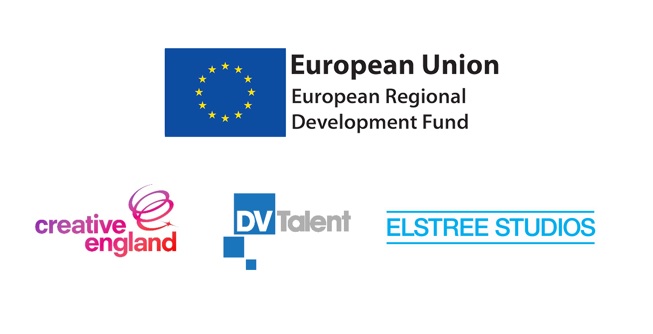 The Hertfordshire ProConnect programme is aimed at sole traders and small creative businesses, based in the county, working in or aspiring to work in the film and TV sector. In order to be eligible for the programme you must be registered as a sole trader or business with no more than 250 employees. If you do not fit the criteria there may still be opportunities for you to attend the programme, however, we will be prioritising Hertfordshire companies due to the funding criteria.