Description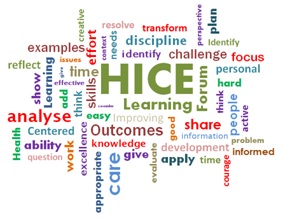 I am delighted to invite you to our next HICE Learning Forum which will cover a Basic Awareness of Drugs session from NHS Ayrshire and Arran's Prevention Service and Support Team. The session covers illegal drugs and new psychoactive substances (NPS) and the impacts they have.
The programme is below for your perusal.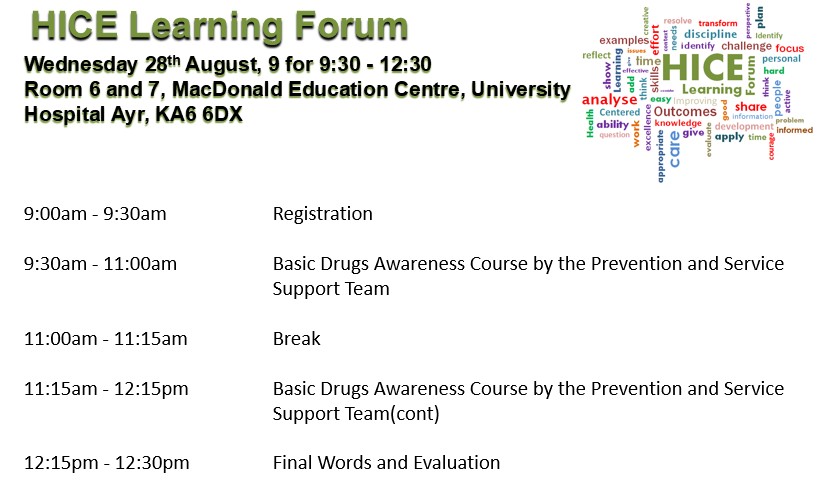 Please note that places are limited and are allocated on a first come first served basis so please register for your ticket as soon as you can.
Please feel free to share with your colleagues.
We look forward to seeing you!