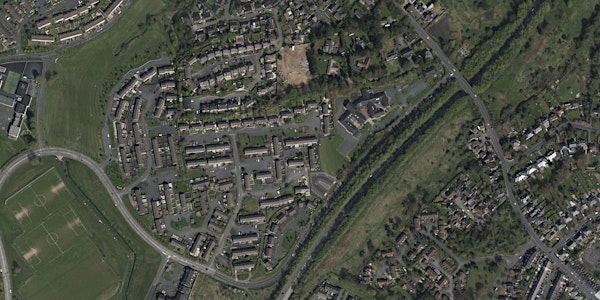 Hidden Barriers: A Tour of Belfast's Secret Peace Lines
Location
Belfast Campus, Ulster University
York Street
Belfast
BT15 1ED
United Kingdom
A bus tour led by David Coyles, senior lecturer at Ulster University, visiting a number of secret peace lines across the city.
About this event
David Coyles, Senior Lecturer at Ulster University will lead this bus tour visiting a number of hidden peace lines across the city.
This event takes an alternative tour through the city of Belfast. Drawing on recent findings from the Hidden Barriers research programme at Ulster University, the tour visits a range of divisive architectural installations put in place by a confidential government security committee during 'The Troubles', the period between 1969 and 1998 when the sectarian conflict in and about Northern Ireland was at its most extreme.
This bus tour will visit a range of hidden interfaces across the city and will depart from, and return to, the Belfast Campus, Ulster University, York Street, Belfast.
The bus tour will stop at a number of locations where participants will be invited to leave the bus for short intervals and walk around the immediate area.
Please arrive before 10.45am for departure at 11am sharp