Description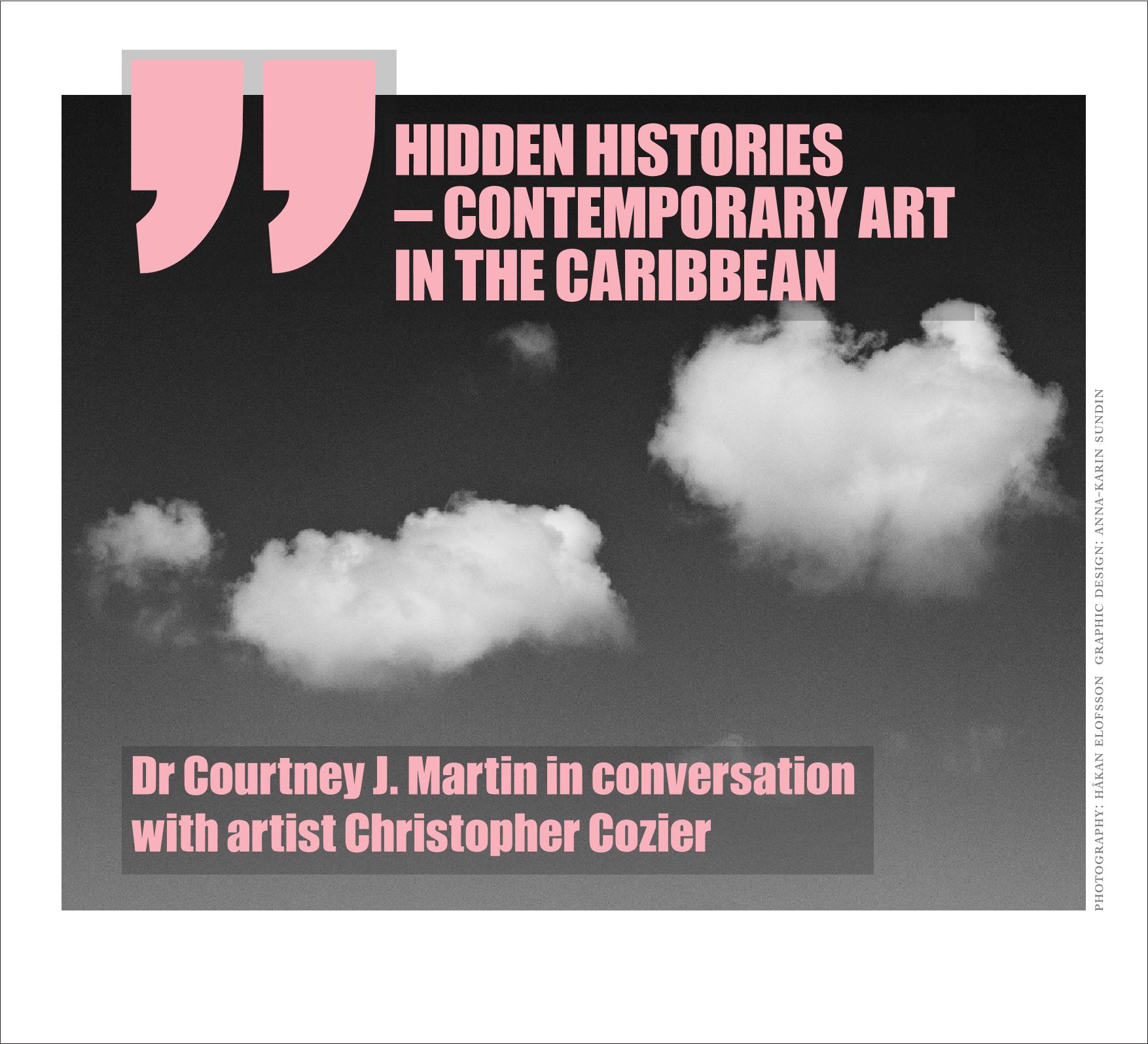 The contemporary art landscape of the English-speaking Caribbean is not sufficiently well known; for an opportunity to hear from an artist whose work addresses local histories while engaging with the global, please join us for a conversation between Trinidad-based artist Christopher Cozier and art historian Courtney J. Martin.
A recipient of a 2013 Prince Claus Laureate, Cozier has developed a distinctive multi-disciplinary artistic career. As co-director of the long-standing collaborative project space Alice Yard, he also tirelessly champions the breadth and diversity of art made in the Caribbean.
Courtney J. Martin will talk to Christopher Cozier about his wide-ranging work and practice.
Reserve your free ticket now.