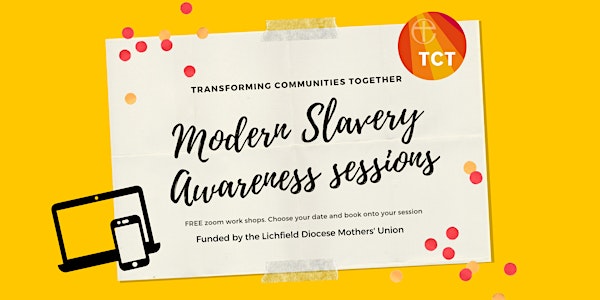 Multiple Dates
Hidden in Plain Sight - Modern Slavery awareness
Modern Slavery awareness sessions on zoom.
About this event
Together we can make a difference and help bring an END to exploitation during this session I will let you know how, each and EVERY one of us CAN do something.
Modern Slavery is present in every major town and city.
We want to create a communities that are safe for all and where everyone can thrive and flourish.
WHO ARE THESE SESSIONS FOR
Community residents, including churches, faith groups, charities, volunteer groups dealing with the public who ALL play a key role in safeguarding their members and residents.
WHAT WILL THE SESSIONS DO
These sessions will equip, empower and encourage all attendees to know how to recognise and spot the signs of Modern Slavery in their community and how to respond and report suspicions in a way that safeguards them and those exploited by this horrific crime.
WHO LEADS THE SESSIONS
This training will be led by Debbie Huxton. She is a Modern Slavery Campaigner, employed by Transforming Communities Together and funded by Lichfield Diocese Mothers' Union.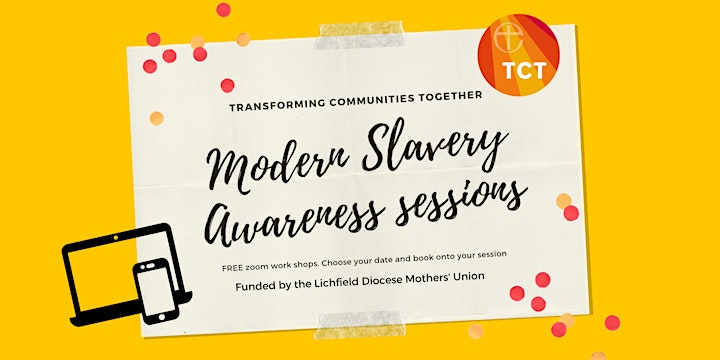 Organiser of Hidden in Plain Sight - Modern Slavery awareness