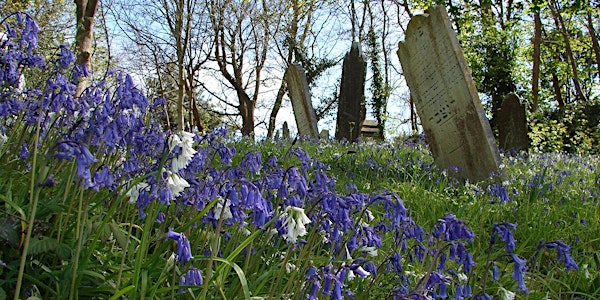 Hidden Stories, Hidden Places Presentation at The Poly, Falmouth
Location
The Poly
24 Church Street
Falmouth
TR11 3EG
United Kingdom
Description
Hidden Stories, Hidden Places is a unique artist led project researching and gathering forgotten life stories from people buried in overlooked and often unknown Jewish cemeteries in both Exeter and Falmouth. Ruth Mitchell and Derek Frood, the creators of this important and interesting project are members of ripple, a theatre makers collective based in the South West who have been creating theatre and audio performance for over ten years.
PRESENTATION
On Sunday September 10th, as part of the Open Heritage Weekend for 2017, there will be an opportunity to attend a presentation from Ruth and Derek about the project at The Poly in Falmouth. As seating is limited, booking your free ticket is essential.
After the presentation an audio trail of recorded stories from the project will be at Ponsharden Dissenters and Jewish Cemetery between 2 pm and 4 pm. Ripple have been invited to install their audio trail by representatives from the cemetery who are responsible for the upkeep and management. Entry to the cemetery is free and booking is not required. The cemetery is located close to Sainsbury's. Parking is available in the Park and Float / Ride Car Park, a 5-10 minute walk. Due to very uneven ground and limited access at the cemetery please wear suitable footwear. The site is not accessible to wheelchairs. People requiring assistance with walking will need support from friends and family due to the poor state of repair and very limited access to the site.
BACKGROUND
Working alongside Exeter's Hebrew Congregation and their Family History Society, Ruth and Derek have explored the rich cultural history of people buried in the old Jewish cemetery on Magdalen Street. In Falmouth ripple have also uncovered stories from Ponsharden Cemetery, a hidden Jewish and Dissenters graveyard on the outskirts of Falmouth. Their research has revealed many hidden lives, some of hardship and sorrow, others of success and reward.
Prior to working with the Hebrew congregations in both Exeter and Falmouth, Ruth and Derek worked closely with the Plymouth congregation to reveal people's stories from an old Jewish Cemetery hidden behind high garden walls on the edge of Plymouth Hoe. Through both the Plymouth History Festival and Plymouth Art Weekender, for the first time in 2016, this unknown cemetery was opened to the public. Visitors came in their hundreds to visit the hidden burial ground and to listen to Ruth and Derek's audio trail behind the high garden walls on Plymouth Hoe. 'I made it to the Jewish cemetery, along with several hundred other people! Beautiful, moving audio artwork.' Kate Sparshatt, Executive Director, Plymouth Arts Centre. The audio stories were subsequently shared online with people listening from all over the world. From the success of their work in Plymouth, Ruth and Derek have developed Hidden Stories, Hidden Places to reveal stories from Jewish and Dissenter graveyards in two other South West cities – Exeter and Falmouth.
For further details visit rippletheatreco.com, after September 10th all of the recordings will be available on SoundCloud via the ripple website. With support from the Hebrew congregations in both Exeter and Falmouth, Hidden Stories, Hidden Places is funded by Arts Council England, Exeter City Council and FEAST a programme to make great art happen across Cornwall.
If you have any questions please email rippletheatre@gmail.com.