Description
Most SMEs have a steady flow of leads, either (less commonly) via a proactive marketing approach or (more often) through Word-of-Mouth or referrals. Most businesses also, interestingly, aren't converting as much as they'd like, leading to lost leads, wasted time and unfulfilled revenue targets.

The aim of this workshop is to re-visit what it means to 'sell', and change the approach from 'luck' to 'science'. There is a process that works, our task is to identify that process, implement it and then test, measure and tweak it to perfection. What would a 10% increase in your conversion rate mean for your top and bottom line results?

This is an interactive workshop, not a lecture. If you're ready to revamp your sales machine, book your spot, roll up your sleeves and get ready for several hours of massive improvements in your sales machine.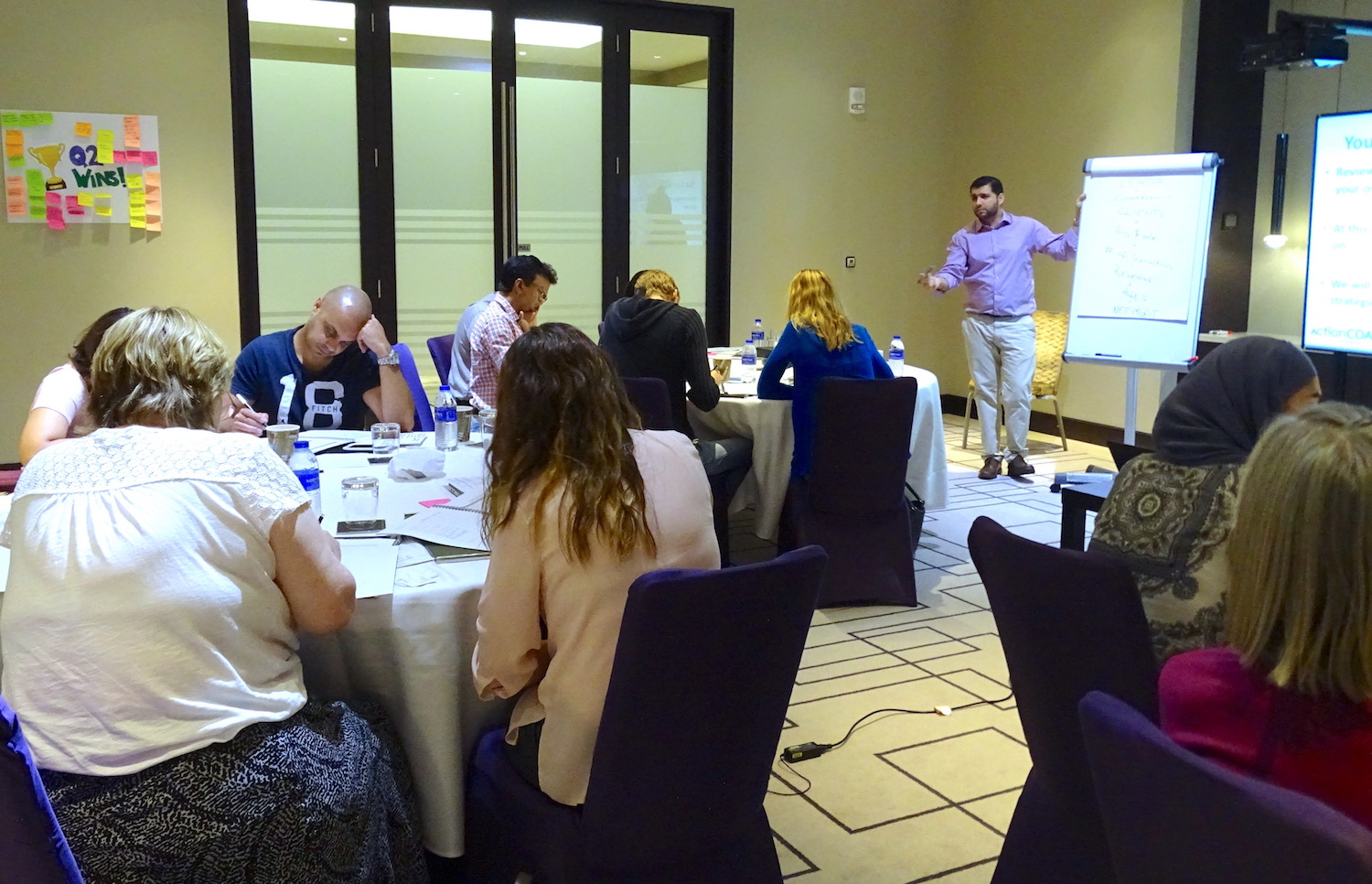 Who should attend?
Managing Directors & CEOs who want to improve their Sales Process

Senior-Level Management involved in monitoring Marketing & Sales

Sales Managers handling Sales Teams


Sales Team Members who want to drive up their Lead-to-Customer Conversion


Business Owners looking to create better Sales Processes
You will walk away with:


An understanding of how approaching different personality types can make or break a sale.

Creating and implementing a high-conversion sales process

Finding your niche: how your marketing can help you avoid the 'price wars'

Steps on how to remove unlikely prospects, thereby not losing precious time on selling to the wrong people

The best sales technique I have personally come across, and the one I use

Making sense of how it all comes together, how minor tweaks can have major impacts

You will also receive a complimentary group coaching session (one per company) in the days after the workshop to see how you have implemented the techniques, and to help you overcome any challenges.

If you know you're great at what you do, but aren't getting to work with enough customers, this is a must-attend for you and your sales team.
---
Payment options:
Investment is AED 1745 per person (equivalent to $475).
To Pay Online: Select the "Single Delegate - Pay Online" option and register your details and complete online payment via PayPal. Please note: Eventbrite processing fees apply for this option.
To Pay by Cheque: Select the "Single Delegate - Pay Cheque" option and register your details. A member of our team will get in touch with you to arrange collection of payment.
Register by Monday 30 April and take advantage of special Early Bird Rates! Get in touch for details.