Sales Have Ended
Ticket sales have ended
This event is either closed or sold out. If the event is sold out you can add yourself to the waiting list but please feel free to contact us on 01273 719097 or admin@businessinbrighton.org.uk
Sales Have Ended
Ticket sales have ended
This event is either closed or sold out. If the event is sold out you can add yourself to the waiting list but please feel free to contact us on 01273 719097 or admin@businessinbrighton.org.uk
Description

High Growth - the dream of digital products and services
It's been the dream of entrepreneurs through the ages: create something and then sit back and count the money it earns you. From apps to SaaS and beyond, the modern software money makers have a lure that continually draw people to try and monetise their niche expertise.
But is all that glitters gold? Our panelists will take you through their experiences and you will leave far more realistic about how to achieve the dream.
- How to identify what will work and what will fail
- The digital journey: a realistic roadmap from niche expertise to successful digital product
- The reality: rarely do we see inside successful digital product businesses. How different are they from 'normal businesses?'
- Software funding. We are led to believe that with a good idea, a capable developer and a bit of luck we can start to journey down the digital goldmine. What's missing? Cash, and lots of it...…
- SaaS Sales & Marketing: prepare to meet one of the most rapidly evolving creatures in the business jungle, but don't necessarily expect to be able to recognise it as anything you've already experienced.
- Reboot. It's important to stand back and consider the bigger picture. There are some interesting arguments against going down the Digital Products and Services route. Prepare to shift your perspectives....
And there'll be time for discussion and questions, facilitated by Si Conroy from Scarlet Monday.
Join us for a lively and informative panel discussion with great networking, drinks and canapés thrown in. We expect you to come away from the event both challenged and with a clear implementable action list to take back to your business.
Our panel includes:
Thank you to our event sponsors: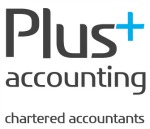 As you would expect from a firm of chartered accountants, Plus Accounting offers a comprehensive range of tax and accounting services. So whether you are just starting out or thinking about selling your business, Plus Accounting can provide you with the support and guidance that you need to keep control of your finances and plan your affairs for maximum efficiency.

Eagle Lab is currently the biggest network of incubators and accelerators in the UK and we are the biggest network of prototyping labs in Europe. We aspire to actively engage and support where possible all businesses within our wider localised ecosystem, high-growth UK-based businesses. We offer mentors, business coaches, and an events schedule aimed to develop business skills.
Cancellation policy: Places are limited and events usually oversubscribed. Please give 2 working days' notice via email or you must pay for your place in full.

If you have never been a member of the Brighton & Hove Chamber you are welcome to book and join us as a guest at two of our events. After this, you will need join the Chamber to enjoy the benefits of membership.