Sales Have Ended
Ticket sales have ended
This event is either closed or sold out. If the event is sold out you can add yourself to the waiting list but please feel free to contact us on 01273 719097 or admin@businessinbrighton.org.uk
Sales Have Ended
Ticket sales have ended
This event is either closed or sold out. If the event is sold out you can add yourself to the waiting list but please feel free to contact us on 01273 719097 or admin@businessinbrighton.org.uk
Description

High Growth – the future of sales, marketing and influencers is here
We've all seen them. Brilliant people launching brilliant products or services that the customers absolutely need/want. And then in a year or so - or sometimes months - they disappear. Why?
Mostly it's lack of cash. This lack of cash may be from lack of investment, but often that lack of investment has been caused by the same thing.
Regardless of how much you invest in fancy people, business plans, offices, shiny brands, unless customers buy what you're marketing to them you're dead.
This is the problem. In a lot of organisations sales and marketing is seen as either a poor relation, a block box of opaqueness that magically produces clients or two siloed divisions that are overpaid or spend too much money.
Our panel has been pulled together as a team of experts successfully driving forward their businesses with superlative marketing and sales. They've taken the old models and shaken them up into something that's often scarcely recognisable.
Join us to:
- understand what a sophisticated marketing and sales ecosystem looks and feels like


- see how content marketing creates relationships both in advance of - and for a long time after the initial sales transaction


- learn how the age of influencer marketing is very much upon us - if not already evolving into something else


- establish what metrics, measures and analytics are vital to judge the effectiveness of the sales and marketing function


- understand the importance of organizational mission and purpose in sales and marketing


- marvel at the array of channels that must be pushed to drive total sales and marketing effectiveness

And there'll be time for discussion and questions, facilitated by Si Conroy from Scarlet Monday.
Our panellists include:
Dr Dave Nicol, Founder of VetX
Marlon Bouman, Head of Creative at All Conditions Media
Myles Anderson, CEO and Co-founder of Bright Local
Bethanie Mardon, Marketing Director at RocketMill
Join the discussion about what the future of sales and marketing looks like, and what this means for resourcing these roles. And consider with our panel whether Seth Godin's assertion, 'Marketing is the act of making change happen. Making is insufficient. You haven't made an impact until you've changed someone' is true.
Thank you to our event sponsors: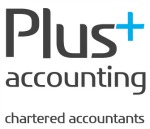 As you would expect from a firm of chartered accountants, Plus Accounting offers a comprehensive range of tax and accounting services. So whether you are just starting out or thinking about selling your business, Plus Accounting can provide you with the support and guidance that you need to keep control of your finances and plan your affairs for maximum efficiency.

Eagle Lab is currently the biggest network of incubators and accelerators in the UK and we are the biggest network of prototyping labs in Europe. We aspire to actively engage and support where possible all businesses within our wider localised ecosystem, high-growth UK-based businesses. We offer mentors, business coaches, and an events schedule aimed to develop business skills.
Cancellation policy: Places are limited and events are usually oversubscribed. Please give 2 working days' notice via email for a refund* or you must pay for your place in full.
*Eventbrite fees are non-refundable unless the event is cancelled or there are duplicate charges.


If you have never been a member of the Brighton & Hove Chamber you are welcome to book and join us as a guest at two of our events. After this, you will need join the Chamber to enjoy the benefits of membership.