High Impact Speaking Masterclass (afternoon) - Core Skills
Description
When's YOUR next reputation-critical presentation?
If you want to achieve greater impact in your spoken communication...


If you're sick and tired of feeling nervous when having to present...


Come and spend an afternoon with Simon Bucknall, international speaker, coach and facilitator.
Gain proven, practical techniques so you can...
Project confidence when speaking under pressure (even if you don't feel confident!)

Get your message across clearly, concisely and impactfully

Reduce/eliminate filler words

Cut out rambling

Prepare presentations MUCH more efficiently and time effectively

Win hearts and minds!
What's included?
Participation in a practical, interactive half-day Masterclass

Small group format

Personalised feedback, identifying your strengths and tips for improvement

Led by a facilitator with 10,000+ hours of public speaking, presenting & coaching experience

INCLUDES: 30 days full access to 'High Impact Speaking - The Online System' (8+ hrs of video-based online content, 9 Modules with further tips, insights, case studies, FAQs and more)


Teas & coffees during the morning


"In 2018, Simon gave me every imaginable tip to manage my nerves, present with conviction and win over the audience. With his help, I went on to pitch to 3,000 people and win The Chivas Venture. I cannot recommend him more highly to any CEO or senior executive looking to perfect their speaking and win over an audience."
[Cemal Ezel, Founder of Change Please, 2017 Social Entrepreneur of the Year]
This Masterclass is for you if you're...
Needing to win hearts and minds in your role

Struggling to manage the nerves when having to stand up and speak
Wanting to be more impactful, both inside your organisation and/or externally

Serious about improvement!
"Simon enabled our participants to discover their own motivation and courage to speak more confidently, powerfully and effectively. In over 20 years of working in international politics and training candidates, I have never seen a more remarkable improvement in speaking abilities in such a short amount of time."
[Ian Marquadt, Director of the European Women's Academy, ALDE]
About your Masterclass Facilitator...
A full-time international speaker, coach and facilitator since 2008
Extensive experience coaching senior executives and leaders at the highest level

Placed 2nd out of 30,000+ speakers in The 2017 World Championship of Public Speaking
Deep experience helping tens of thousands of professionals to achieve greater impact
Diverse expertise serving clients from 100+ countries and across all sectors

Addressed audiences in 20+ countries across Europe, Asia and the Americas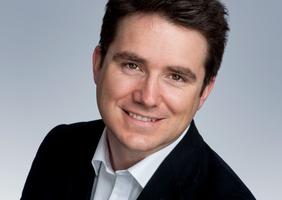 A short message from Simon...
I never planned on a career as a professional speaker and coach - who does?
Early in my career, I made a mess of a leaving drinks speech.
Vowing to improve, I joined a public speaking club and in 2006, won the UK & Ireland Championship of Public Speaking.
Turning professional as a speaker, coach and facilitator in 2008, I feel fortunate to have coached and trained so many extraordinary people, from all walks of life over the years.
This Half-Day Masterclass distils some of the most important tips and insights that I've seen make a difference for people on that journey.
We'll draw on tried-and-tested techniques which I've seen transform the impact achieved by thousands of professionals - corporate executives, entrepreneurs, charity sector, leaders, academics, politicians, refugees, young people in schools, police officers and the occasional prison inmate.
The content of the session isn't taken from a text book.
It's based on tried-and-tested, practical techniques and insights, drawn from first-hand experience of what works.
So, come and join me for a morning.
You'll never see spoken communication in quite the same way again.
Speak soon...
Simon
Here's what others say...
"In helping us prepare for a series of investor-critical presentations, Simon worked with our entire team of speakers. He made a huge difference, helping them speak with a confidence I've not seen before. Key stakeholders from the audience made a point of commenting on how impressed they were by the value and impact of the presentations. Simon has made a significant and permanent difference to our people's effectiveness as speakers."
[Nic Humphries, Senior Partner, HgCapital]
"I first worked with Simon to create a personal impact programme that has been so successful that we are now running the event for a sixth time."
[Kathryn Stubley, Event Executive, The Chartered Institute of Management Accountants]
"THANK YOU again for last week's sessions. What I've appreciated most has been the increased thought the team has been putting into how they came across and what they say. Colleagues in other teams have already commented on the improvement in both skills and confidence."
[Emma Truswell, Deputy Head of Services, Open Data Institute]
"Our training with you was excellent and massively improved my public speaking. It has helped develop my communication skills in ways that go far beyond addressing audiences. Simon's approach has helped me structure and express my ideas in a concise and clear way.
"Even four years on, it remains the most useful training I have ever had at work - the impact on my career has been huge."
[Joe Halloran, Computing Teaching and Learning Consultant]
"I had the great pleasure of following Simon Bucknall's public speaking training at University of Oxford recently. What a pleasure to see such a professional in action. I have followed public speaking trainings before, including for when I was running for a seat in parliament. But Simon is a class of his own. He is public speaking. We left the training empowered and we can't wait to put his lessons into practice."
[Gerhard Mulder, 2017 Executive MBA Candidate at Said Business School, Oxford University]
"The Blavatnik School of Government is dedicated to a world better led, served and governed. These aspirations depend on a deep ability to communicate and connect and we are incredibly fortunate to have Simon guiding us on a range of techniques and skills.
His experience, counsel and passion are all hugely appreciated by decision makers from across 70 different countries."
[Oliver Blake, MPP student, Blavatnik School of Government, Oxford University]
"In the last 10 years I have never devoted so much time to a course as this one. This is due to the quality of the presenter, Simon, who was extremely impressive as a speaker and also very personable, genuinely interested in helping participants which made the experience enjoyable."
[Nadeem Masud, Head of Corporate & Investment Banking for MENA, Deutsche Bank]
"Personally speaking, very few trainers I've come across have impressed me.
Simon Bucknall's sessions not only impress but also bring that change in a personality that you always thought was lacking... he is a guaranteed booster to your confidence."
[Rizwan Ali, Media Manager, Engro Foods Limited, Pakistan]
"Thank you for a wonderful session. Feedback is frighteningly good!"
[Joseph Wilkes, former Associate Director Careers, Executive MBA & MBA, Hult International Business School, UK]
"My presentation was a huge success! What's more, my future career is brighter as a result of the presentation and the know-how I learnt. Meeting Simon was one of the best things that has happened in my career. Huge thanks..."
[International Brand Manager, one of Simon's coaching clients from a global beverages firm]
"I was recently promoted into a role where public speaking and inspiring people has become more central to my ability to be effective. I was amazed by how effective just one session was.
I heard indirectly that my presentation had been particularly inspirational - one person even contacted the Director of my organisation to say how impressed he had been. Without any exaggeration, I give all the credit for this success to Simon."
[Esther Stevenson, former Head of Africa, Christian Aid]