High on Life Retreat - Ecstatic Dance Festival Portugal - June 2019
Description
The 2nd Annual High on Life Retreat - Ecstatic Dance Festival! Portugal June 14th-17th 2019
- An experiential playground for co-creating transformational experiences.
- Life-affirming retreat beyond the old Drug and Alcohol paradigm.
- Awaken the dancer within! Dance to feel alive, find your creativity and freedom through conscious dance!
- A weekend of wild dancing, fun and heartful meetings with other lovers of dance, music and healthy living.
Pioneering conscious communities built around music, dance and healthy living, the High on Life Retreat / Ecstatic Dance Festival opens new doorways of possibilities beyond what we dare to dream.
♥
"Put the body in motion, and the psyche will heal itself" - Gabrielle Roth

Ecstatic Dance - Tribal Trance Dance - Breathwork Initiation - Authentic Movement - Bioenergetics - Osho Active Meditations - Sacred Cacao Ceremony - Heart Circles... and much, much more with amazing people who love music and dance!
URUBU School of Transformational Arts is creating a global health-conscious community, a movement that celebrates life through music and dance.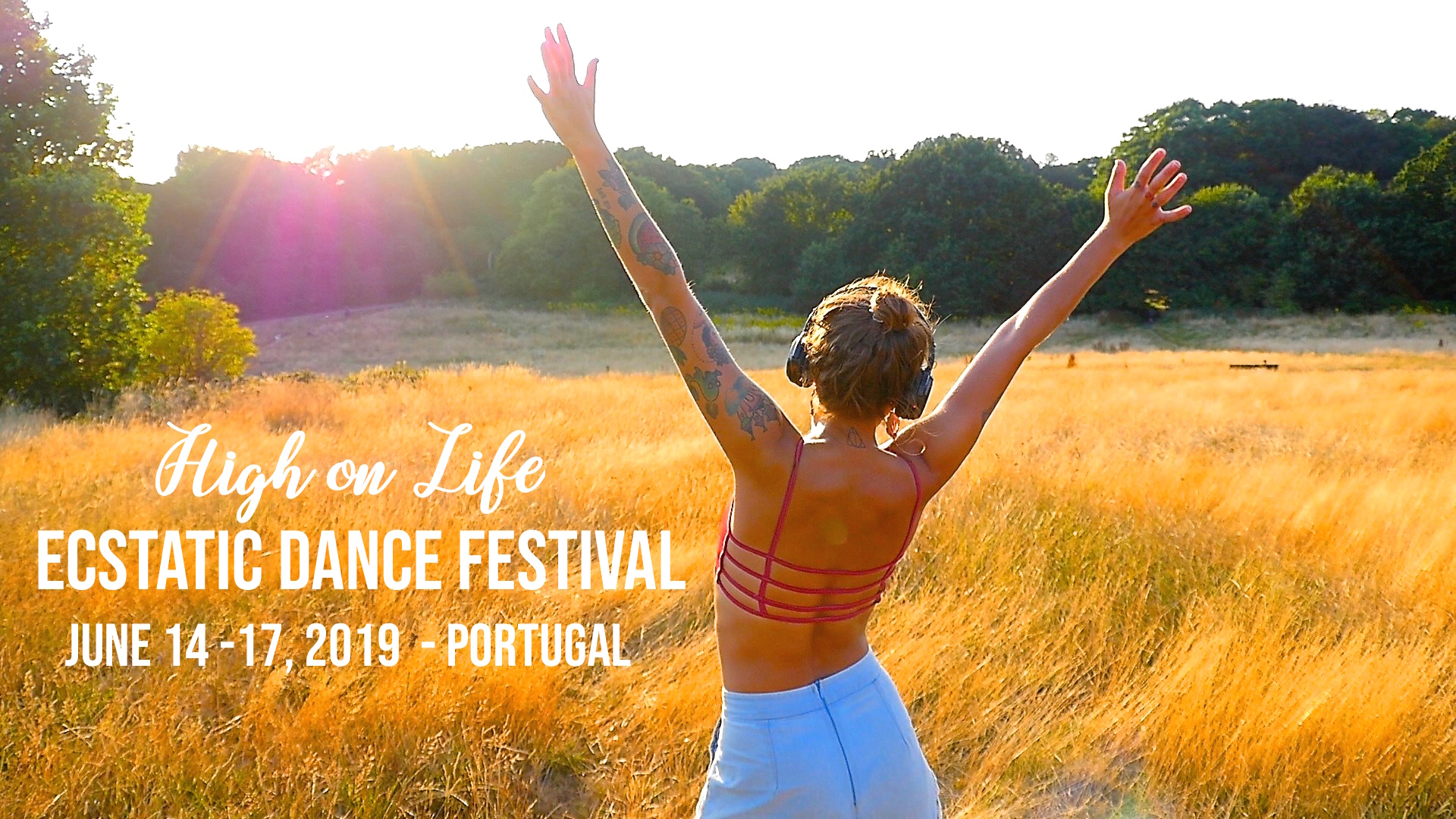 ♥
ABOUT THE HIGH ON LIFE RETREAT/ ECSTATIC DANCE FESTIVAL:
- An experiential playground for co-creating transformational existence.
- Life-affirming retreat beyond the old Drug and Alcohol paradigm.
- Awaken the dancer within! Dance to feel alive, find your creativity and freedom through conscious dance!
- A weekend of wild dancing, fun and heartful meetings with other lovers of dance, music and healthy living.
- Connection with ourself and our bodies explored through a cross-section of approaches.
- Explore as individuals and a group, a wide variety of ecstatic dance and active meditation processes.
- Using music, movement, ritual, and connection to achieve a unified field of being.
- Attune to Nature, living energy present in each moment and create a space for that energy to evolve through dancing outdoors, on the beach!
- We welcome beginners and experienced explorers.
Please check out our ecstatic dance video on youtube to give you a taste of the journey!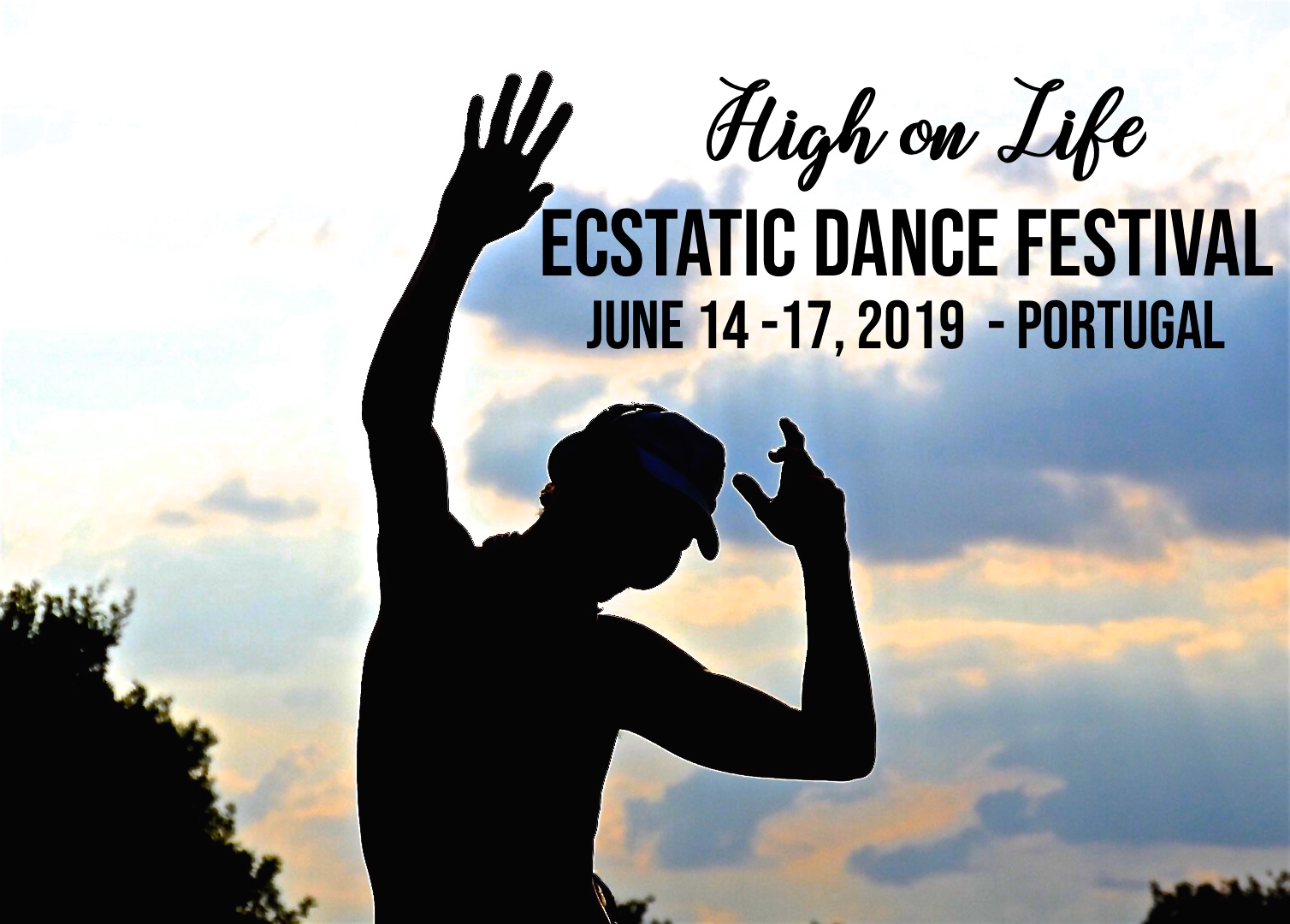 ♥
WHAT WORKSHOPS TO EXPECT:
As well as a selection of Ecstatic Dance Djs, the following workshops are included:
ECSTATIC DANCE - of course!!
BIOENERGETICS - Work with our bodies to transform and to heal
OSHO ACTIVE MEDITATIONS - Get present with a selection of powerful meditation practices
AUTHENTIC MOVEMENT - Dance of awareness
GROUP SHARINGS / HEART CIRCLES - Speak your truth & let yourself be heard in Community

SACRED CACAO CEREMONY - Expansion of the Heart and Spirit through Cacao Medicine - Elixir of the Gods.
BREATHWORK INITIATION - Transformational Healing - Release Energetic, Emotional & Physical layers of negative imprints & conditioning.
TRIBAL TRANCE DANCE - Dive deep into your wild Nature featuring Live musicians!
BEACH QUEST - An Initiation of Nature's Elemental Life-Force - Silent Disco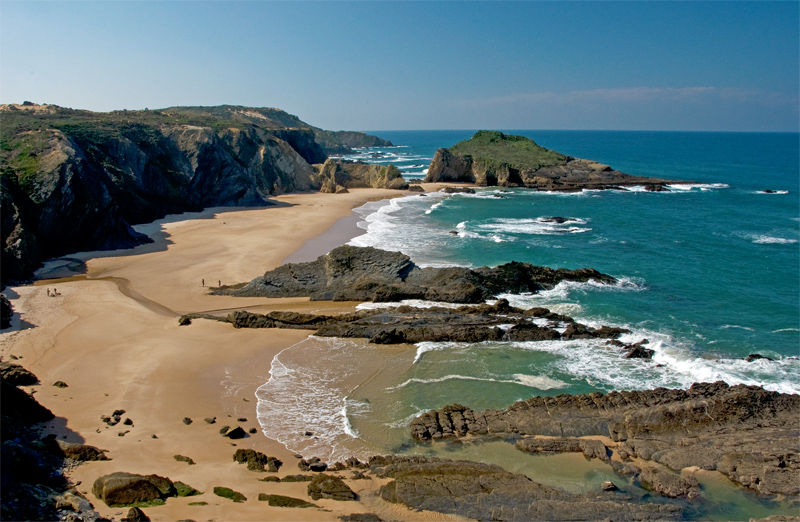 ♥
EXAMPLE DAILY SCHEDULE:
• 7:30 AM – 9:00 AM – Good Morning Meditation
• 9:00 AM – 10:30 AM – Yummy Breakfast
• 10:30 AM – 1:30 PM – Morning Session
• 1:30 PM – 4:30 PM – Magnificent Lunch & Swim Break (in the pond)
• 4:30 PM – 7:00 PM – Evening Session
• 7:00 PM – 8:30 PM – Delicious Dinner
• 8:30 PM – 10:30 PM – Late Night Gathering/Activity
♥
VIDEOS OF THE WORK WE WILL BE EXPLORING:
- Outdoor Silent Disco
- Ecstatic Dance Temple
- Tantric Trance Dance
- The Big Love Experience

♥
MUSICIANS & DJ's: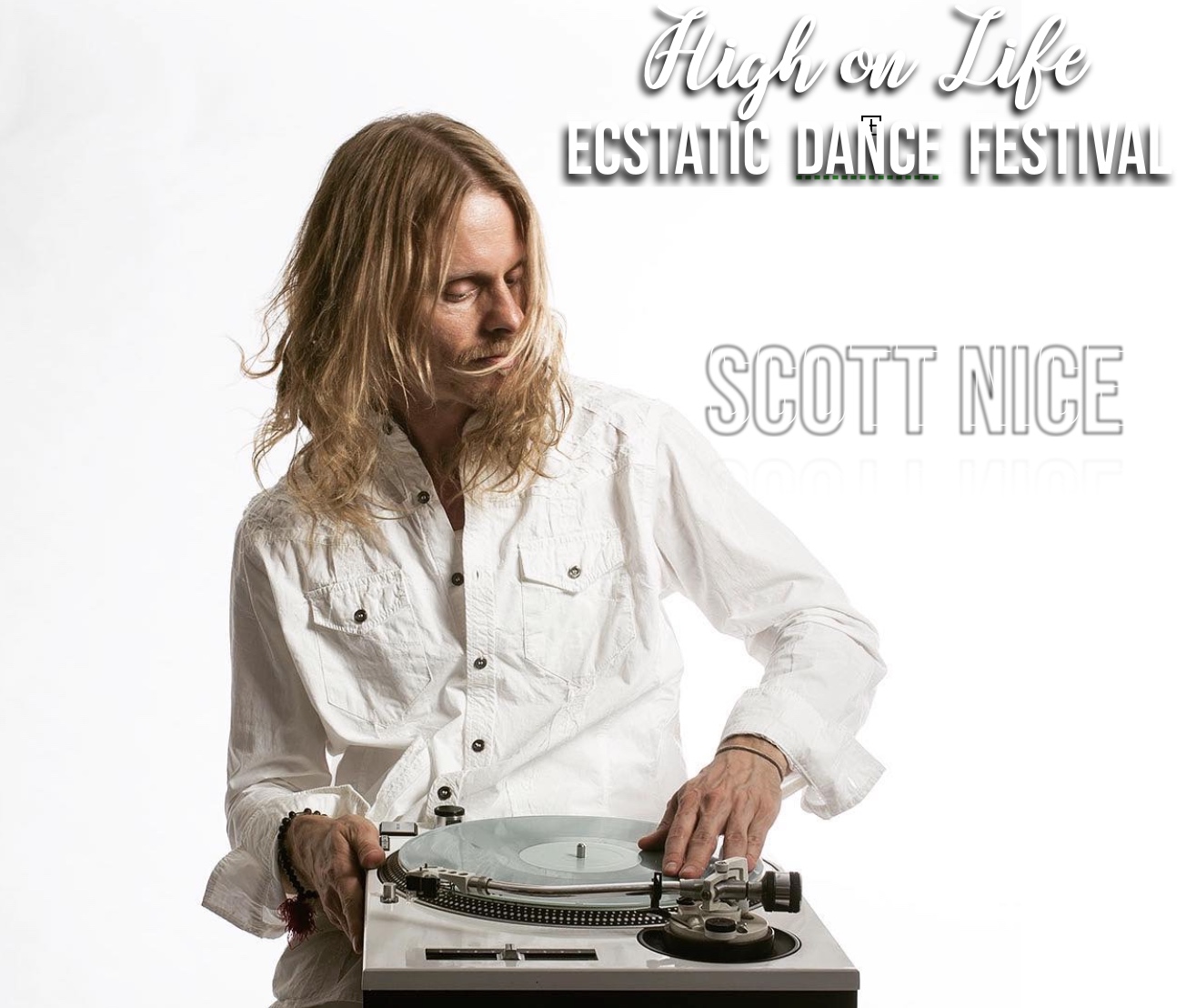 SCOTT NICE - DJ/Producer/Student of the Turntable and a friend to all animals Northern California producer Scott Nice brings the listeners mind and heart into a flowing adventure through world music colors, sounds of the jungle, and dance music aesthetics. This is art rooted in indigenous cultures and traditions; the vibrations find a home in nature's resplendent environs. Nice, a former turntablist who has logged time in the skateboard and snowboard industries, returned to making music with a newfound clarity and focus following health challenges that saw him stop making music for an extended period. Through inner journey and personal triumph, Nice has arrived at an exotic cross-section of styles, yet maintains a sound all his own.
With 2 decades of DJ experience, Scott has spent the past 6 years playing music for (and dancing with) the Ecstatic Dance community. Drawing on the inspiration from the Ecstatic community has helped keep his productions very diverse and uplifting.
In 2016 Jumpsuit Records released Scott's freshman album 'All the Wild Creatures' and in 2017 the follow-up EP 'One Under the Sun'. Both albums feature collaborations with funky co-inspirator The Polish Ambassador. In 2018 he released his sophomore LP 'A People Called Home'. Scott has been a featured producer and remixer on many releases including Ayla Nereo, Wildlight, Volo, Mikey Pauker and The Polish Ambassador albums.
Videos
Crazy Remix
Heron Song Preview (Original):
Intergalactic (Samba Remix):
---
RAVI - "Ravi is a rare talent - a musical shaman who knows no fear.
He has been an inspiration to us over the years as he continues to cross borders and boundaries in his quest for musical expression and freedom"
DEVA PREMAL & MITEN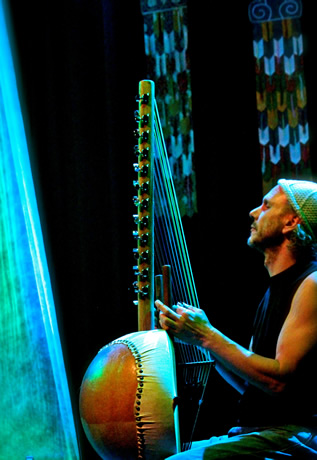 Ravi is a multi-instrumentalist, songwriter and one of the longest established Western players of the kora (West African harp). His music is the result of a lifetime exploring the edge, through world music, tribal cultures, throat singing and a journey that has taken him from India to the Amazon.

As well as over 20 CDs, international performances and workshops and the invention of the electric/stereo kora, Ravi has also worked with artists such as Nigel Kennedy, Jon Lord, Phil Manzanera, Baaba Maal, Dr John, Ronu Majumdar and Marlui Miranda.
The most recent albums are "Songs for the Golden Age" and "Two Rivers" with master flautist Adrian Freedman

As well as devotional singing events, Ravi also offers Overtone Singing and Voice Workshops
which take participants on a transformational journey of discovery into the voice. www.koratone.com
---
FEEDBACK FROM PREVIOUS RETREATS:
"That was a very beautiful experience. An amazing journey inward & out. To express in a free space filled with joyful vibes & gorgeous smiling faces. In sound, in rhythm, in motion, in colour, in sweat, the Dance, the Soul." Cath
"The smiles, the kind eyes, the hugs, the bits when I lost myself in the music, the joy of the moments when it felt as if the whole room was jumping in unison." Salvo
" What a profound experience! The music was so beautiful ... it carried me effortlessly inward facilitating a deep connection to Spirit, moving my body in a way that I felt I had little control over. It was magical! Thank you " Ashley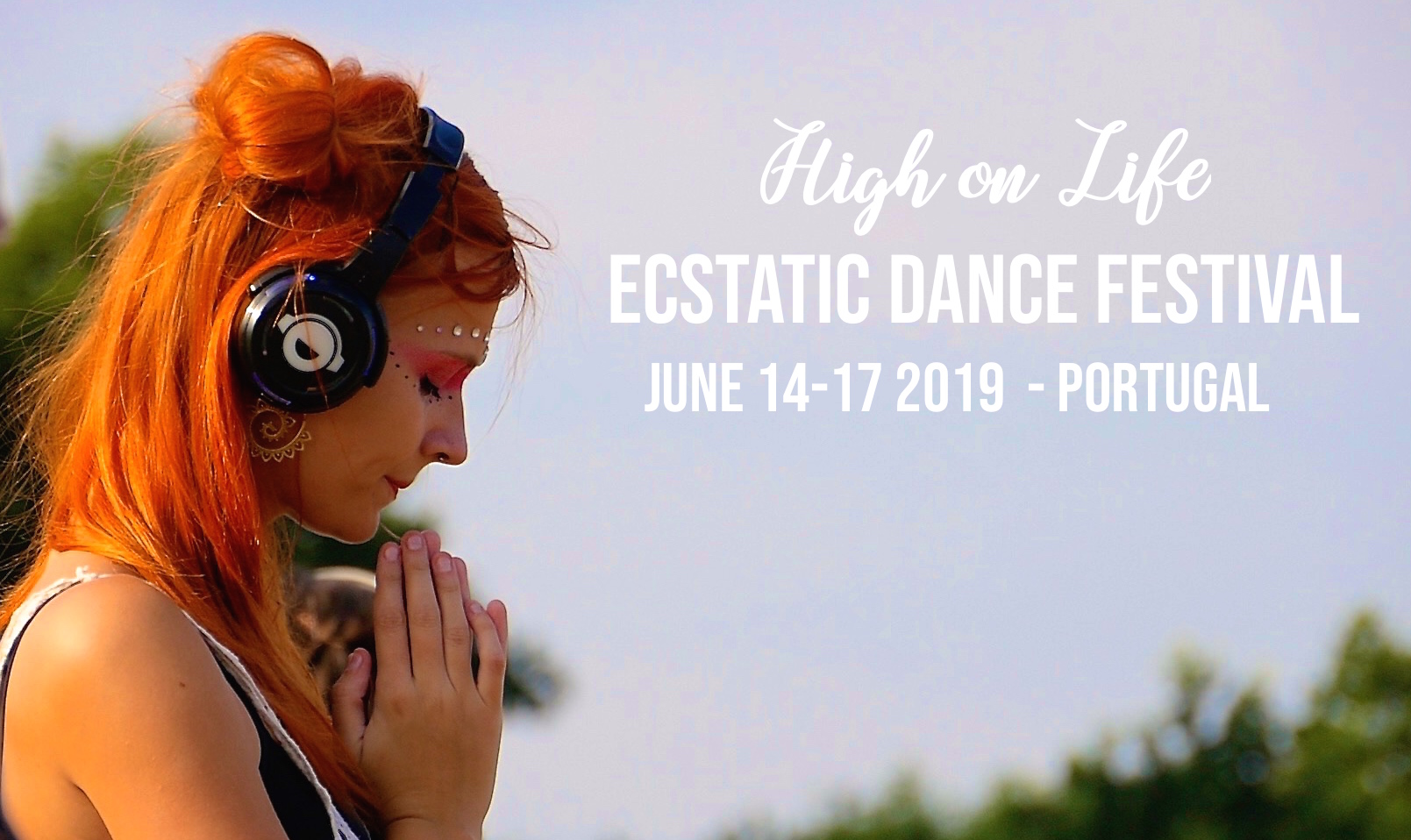 ♥
PRACTICAL INFORMATION
Where: The festival takes place on the beautiful property of 33 ha forestland in the midst of a natural reserve, overlooking the endless hills of Southern Alentejo. It is near S. Teotónio, Odemira and Zambujeira do Mar, about 25 km from the beautiful beaches on the west coast of Portugal.
Closest Airport is Faro (Easyjet & RyanAir) and a 1-hour train ride to the closest station Santa Clara - Saboia where you will be picked up by the retreat centre (€5). Or get picked up at the Faro airport for an additional cost (€60 or €80 at night time).
When: 7PM Friday, June 14th - 11AM Monday, June 17th 2019
(you are welcome to arrive earlier to set up your tent and settle in).
Cost for the festival program: All prices are excluding food and accommodation.
- £50 Super-Duper Earlybird
- £75 Earlybird
- £100 Regular price
♥
FOOD & ACCOMMODATION
Please contact Nartan at the retreat centre to book food/accomodation/rent tent & mattress: nazca@nazcamusic.com
COST FOR FOOD (Vegetarian) & CAMPING
€105 for 3 nights - includes Teas, Meals & Camping
(With your own camping gear)
COST FOR TENT & MATTRESS RENTAL
€30 for the whole festival

SHARED ROOM (ALL SHARED ROOMS ARE NOW SOLD OUT!!!)
€45 p/p for 3 nights
Clayhouse 1 (x2) - 2 single beds
Clayhouse 2 (x2) - 2 single beds
Clayhouse 3 (x2) - 2 single beds
Yurt (x2) - 2 single beds
Forest Cabin (x2) - double bed (for couple)
Trailer (x2) - 2 single beds
SHARED ROOM, in the house (ALL SHARED ROOMS ARE NOW SOLD OUT!!!)
€60 p/p for 3 nights
Large bedroom (x2 or x3) - single beds
Small bedroom 1 (x2) - double bed (for couple)
Small bedroom 2 (x2) - single beds
COST FOR TOWEL RENTAL
2€ Euros per event p/p (For those who are camping)
♥
TRAVEL TO AND FROM RETREAT CENTRE
(We will send you travel arrangement form once you have booked a place on this retreat)
CAR HIRE
You may choose to hire a car from Faro Airport or other place. We've done some research and one of the best options for car hire is to use this booking agent: https://www.zestcarrental.com/portugal/faro-airport/
(AVOID GOLD CAR HIRE!!!) PLEASE LET US KNOW IF YOU ARE HIRING A CAR AND ARE WILLING TO GIVE A LIFT TO THE FELLOW FESTIVAL PARTICIPANTS FOR A SMALL FEE.
Send us an email with car hire details to info@urubu.com
HIRE DATE, TIME, PICK UP/DROP OFF LOCATION/ SPACES AVAILABLE + SPACE FOR LUGGAGE/ YOUR MOBILE NUMBER


PICK UP COSTS - from train station €5 per person (20 min car drive)
(PLEASE CHECK FLIGHT ARRIVAL TIME TO ENSURE YOU CAN CATCH ONE OF THE BELOW TRAINS FROM FARO TO THE RETREAT CENTRE)
PICK UP TIMES: TRAIN https://www.cp.pt/passageiros/en/train-times
FARO - SANTA CLARA SABOIA

Leaving Arrival Duration
07:00 07:58 0:58
08:22 09:25 1:03
14:15 15:19 1:04
18:15 19:18 1:03
Pick up from Faro airport €60 per car, nighttime €80 per car
GETTING FROM FARO AIRPORT TO THE TRAIN STATION:
The bus stop is to the left after exiting the arrivals lounge, close to the short stay car park, the bus stop is in the opposite direction to the taxi rank. At Faro airport take circuit 16 bus (bus 14 is less frequent) to the Faro bus station, which is near the train station. Bus ticket price is 2.35€ per person. The number 16 bus connects Faro city with the Praia de Faro and stops midway at the airport. This means that half of the buses that stop at the airport are going in the wrong direction. If the bus displays "Praia de Faro", it is heading to the beach and not the city centre!!! Here is the 16 bus schedule: https://www.proximo.pt/uploads/schedules/Linha_16_2.pdf
Bus journey should take about 15 min.
Or if you have an Uber app, you can order a taxi, journey should take about 10 min.depending on the traffic.
DROP OFF COSTS (EUROS) 5€ per person (20 min car drive)
(PLEASE CHECK FLIGHT DEPARTURE TIME TO ENSURE YOU CAN CATCH ONE OF THE BELOW TRAINS FROM THE RETREAT CENTRE TO FARO)
DROP OFF TIMES: TRAIN https://www.cp.pt/passageiros/en/train-times
SANTA CLARA SABOIA - FARO
Leaving Arrival Duration
12:24 13:30 1:06
16:21 17:35 1:14
20:53 22:02 1:09
Drop off to Faro airport €60 per car, nighttime €80 per car
ALL COSTS FOR ACCOMODATION,TO BE PAID DIRECTLY TO THE RETREAT CENTRE (EUROS)
VIA BANK TRANSFER (RETREAT CENTRE WILL PROVIDED DETAILS ONCE YOU'VE BOOKED) OR CASH IN EUROS (PLEASE ARRANGE THIS OPTION WITH RETREAT CENTRE).
If you have any further questions about festival schedule, please send us an email: info@urubu.com
All questions about the retreat centre accomodation, camping, food, train & airport pick up/drop offs please send an email to Nartan: nazca@nazcamusic.com
---
♥
ABOUT FACILITATOR:
The High on Life Ecstatic Dance Festival was created by Seth Newman, who as well as growing up with the Indian Mystic Osho in India, has trained in Living Tantra, Bioenergetics, Humanistic Psychotherapy and Active Meditation. He is a long-term student at the Open Centre in London, and has trained with Guy Gladston (Bioenergetics), Amadis Cammell (Core-energetics), Michael Gavin (Radix Neo Reichian bodywork), Silke Zeihl (Postural Integration) and Tim Brown (Dance of Awareness). Seth brings a holistic approach to his work with groups and individuals.
♥
FEEDBACK FROM PREVIOUS RETREATS:
"Thank you guys. The festival was an exceptional experience of deep healing, awakening, and opening. I feel so light, peaceful, and full of Love. Through the journey we took, I touched some of my wounds, gently but deeply releasing and healing what was ready to be alchemised. Thank you to all the other lovely participants. Please organise the next one soon :-)" Tanja
" The festival gave me the opportunity to go deeper into my body and discover new experiences which I hadn't been able to tap into before. It was a good mix of different exercises, and I had a really blissful experience with the breathwork." Vijay
" I feel so grateful I had the opportunity to attend this festival. I felt that Seth, through his presence, allowing, way of being, created a very unique, safe space in which I could release, discover, explore and meet different aspects of myself. I was amazed how during the two days I was – often unexpectedly and gently – led to bring forth and embrace a child, an ancient woman, an animal, a spoiled brat, a mother, a lover, a goddess… Also through Seth's guidance and suggestions I felt within very short spaces of time both my immense sorrow/yearning/pain and my immense joy/gratitude, realising how close to each other these seemingly opposites are. Today I feel a more solid belonging in the world, and a heightened awareness of the soles of my feet on the floor, like the earth, was more magnetic!" Maria
---
The small print, always read the small print!
– Dancers enter at their own risk. Urubu School of Transformational Arts accepts no responsibility for spontaneous joy, open-heartedness or sore cheeks from too much smiling.
– We do not refund tickets. Any questions, please contact us directly: urubu@mail.com
– Waste is not cool – please remember to BYO reusable water bottle!
– Smile! Urubu School of Transformational Arts will be recording this event. We want to capture the magic of our 2nd festival in Portugal and, as we live in the age of Facebook & Instagram, we need to archive footage from these events. Thank you. (Please be aware that by entering the event, you irrevocably consent to and authorise without compensation USTA, its successors, assigns and licensees to use your voice and likeness and to photograph you and/or make sound, audio and/or audio-visual recordings ("recordings") of you and to use the same worldwide for exploitation in any and all media, whether now known or hereafter devised, for any purpose whatsoever in perpetuity. All such photographs and recordings to be the sole property of USTA, and you release USTA its successors, assigns and licensees from any liability on account of such usage.)