High Peak Independent Film Festival Presents "Grease" Sing-a-Long
Description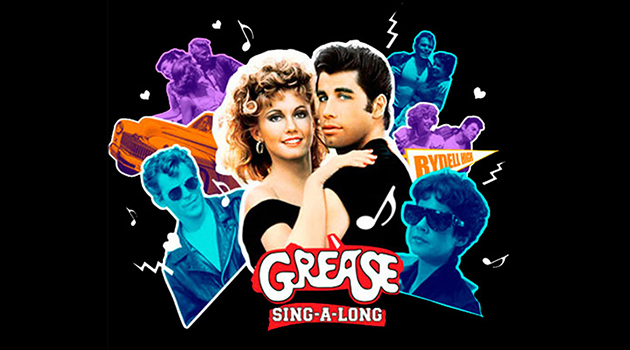 HIGH PEAK INDEPENDENT FILM FESTIVAL PRESENTS A VERY SPECIAL EVENT!
GREASE THE MUSICAL SING-A-LONG
As part of the festival's third annual event, the event it open to film lovers from across the world, who would like to join the festival this year! This is a FAMILY FRIENDLY event, therefore children are more than welcome to come along and join us for something very special!
Dress code not necessary, but we are EXCITED to announce that there will be a CASH PRIZE for the Best Dressed 1950's Hollywood attendee for adults and a great prize for the Best Dressed 1950's Hollywood child!
WHAT IS GREASE?

Experience the friendships, romances and adventures of a group of high school kids in the 1950s. Welcome to the singing and dancing world of "Grease," the most successful movie musical of all time. A wholesome exchange student (Olivia Newton-John) and a leather-clad Danny (John Travolta) have a summer romance, but will it cross clique lines?
PG Advised, the film does contain mild sexual references. Please be aware that this guidance is put in place for a reason and will be made clear on the date of the event.
Enjoy a great Saturday afternoon as part of the High Peak Independent Film Festival with family and friends and sing-a-long to the 70s BIGGEST musical!