The first of several educational seminars on marine ingredients for professionals.
About this event
The module is adapted to participants who have basic competence in the field of marine ingredients and processing of marine raw materials.
The speakers are national and international researchers from various Academic and R&D environments who disseminate results from their recent research and experience. Emphasis is put on innovation and sustainability in regards to methods and technological processes.
This webinar focuses on potential innovative and advanced technologies used to extract bioactive components from marine raw materials.
This webinar will be conducted in English as a part of BioProsp21.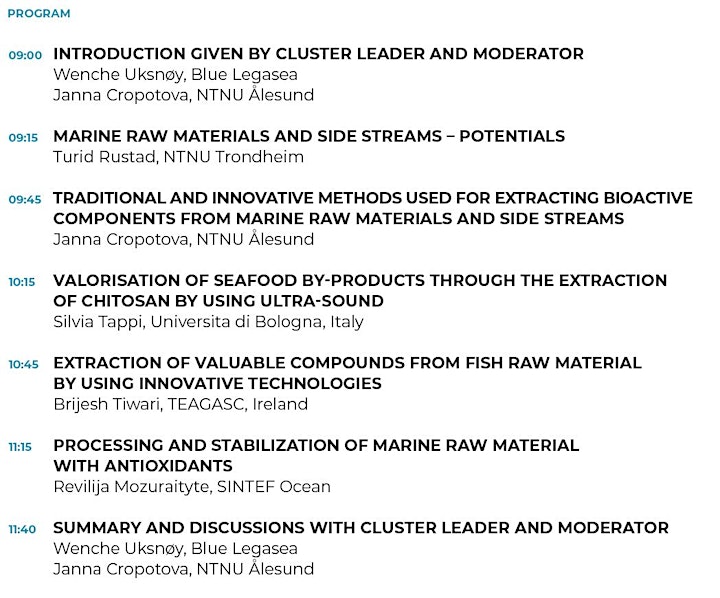 Organizer of High value utilization of marine raw materials
Denne webinarserien består av EVU-kurs innen marine ingredienser. Kurset retter seg mot alle i marin og biomarin næring som jobber med marine ingredienser, eller har planer om å gjøre det. Kursene har også relevans for andre interessenter som vil lære mer om denne spennende næringen.
Kursene tilbys både til klyngenes medlemmer og til andre interesserte.