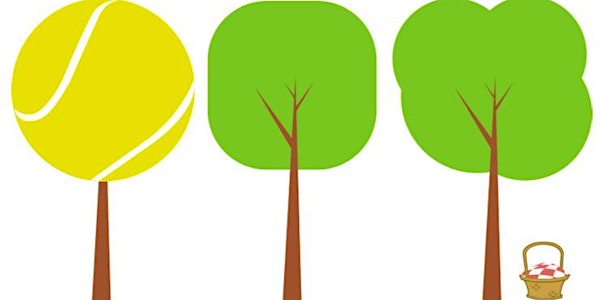 Highbury Fields Community Tennis Tournament & Picnic
Location
Highbury Fields Tennis Courts
24-25 Highbury Terrace
London
N5 1AR
United Kingdom
Sales Have Ended
Ticket sales have ended
Thank you so much for your interest in this event - if you have entered a category you will receive a confirmation email. Where you have requested a doubles partner to be allocated they will be named on the day. If we have been unable to secure a doubles partner we will advise you beforehand and your ticket fee will be refunded. If you have been unlucky and the event is full, please come along and support the event any way and if there are any no shows on the day you may be able to join in or find some time to play socially- this is not guaranteed- payment for this will be on the day in cash.
Description
This is the long standing annual Highbury Fields Community Tennis Tournament & Picnic - a fun-based all-day doubles tournament with the opportunity to play lots of tennis, meet old friends, make new ones, cheer on the winners, and raise funds for good causes. This year our charity is "Tennis for all"
The tournament starts at 8am and ends with the finals of each competition and a communal bring your own picnic. Start times will be confirmed later - but do come along for the whole day and cheer others on and definitely stay to the end (especially if you are in a final!).
Sign up here for:
Men's doubles (16 and over)

Mixed doubles (16 and over - mixed gender)

Family doubles (teams any gender combination of 1 parent / carer and 1 10 to 15 year old)

Women's doubles (16 and over)

Semi finals and finals 4.00pm onwards

Picnic 4.00pm onwards - Presentations 6.30pm
Exact times will be confirmed nearer the time.
The exact format of the competition is still being worked on and will be influenced by the number of entrants but our aim is to encourage as many people as possible to join in and to ensure that those who do, feel that they have had the opportunity to play tennis - and of course that the best players win through to the finals. So everyone will play a minimum of 1 hour tennis and probably much more than that.
Entrants must sign up by Friday 7th June
Feel free to enter more than one category and if you want to play but don't have a tennis partner - do enter and we will try and find you one - if we can't we will refund your entry fee.
Please note, draw sizes are limited and offered on a first-come, first-serve basis.
If you are entering the doubles and know who you are playing with, please do book two tickets at the same time and provide details of your playing partner. If you do not book a ticket at the same time, you are still able to enter the name of your partner but your entry will not be confirmed until both partners have booked tickets.
(If we don't have enough entrants for one of the draws we will refund your fee, but you will still be committed to other events you have joined.)
For more information and updates on the format of the event, including more information on start times for events (which will be published a few days before the tournament), see the Tennis on Highbury Fields website.
When booking please be aware that we are operating a no refund policy and all funds once costs have been paid will be donated to the new Finsbury Park based charity, Tennis For All.