We are proudly 'Opening the Doors' from September 2021 for everyone to come and explore this gem.
About this event
A very brief History...
Highbury was built in 1878 by Joseph Chamberlain, industrialist, reformer, Birmingham Mayor and controversial politician. Highbury symbolises and commemorates the power of a political dynasty, which included his sons, Austen, Foreign Secretary 1924–1929 and Nobel Prize Winner in 1926 and Neville, Prime Minister from 1937–1940. Highbury was their family residence until his death in 1914. Highbury became a Military Hospital. In 1932, the estate was passed to Birmingham City Council. The property was given 'for the benefit of the people of Birmingham'. It has been a home for elderly ladies and now is a wedding and events venue. In 2016 The Chamberlain Highbury Trust was formed to protect, regenerate, and connect Highbury back to the public.
In 2018 Historic England placed Highbury on its 'Heritage at Risk Register'. The Chamberlain Highbury Trust are putting on this initial programme of events to bring the people of Birmingham back into the heart of Highbury. We will demonstrate the case for investment in the restoration of the property and its value to our community.
We have such a wealth of social and political history to share and we provide an inspiring venue in which to debate the future of our city.
Set within a 100 acre, bio-diverse, urban park, Highbury's fine Venetian Gothic-style architecture and its rich interior detailing of naturalistic designs, is well worth seeing.
You can explore the house alongside a knowledgeable and thought-provoking tour guide. Then join one of  a series of workshops, tutorials and video presentations on a whole range of subjects led by community groups, local artists, civic leaders, historians, and inspiring forward thinkers.
Reg. Charity No. 1169845 | VAT Reg. No. 257 0545 04 | Reg. Company Number: 10157307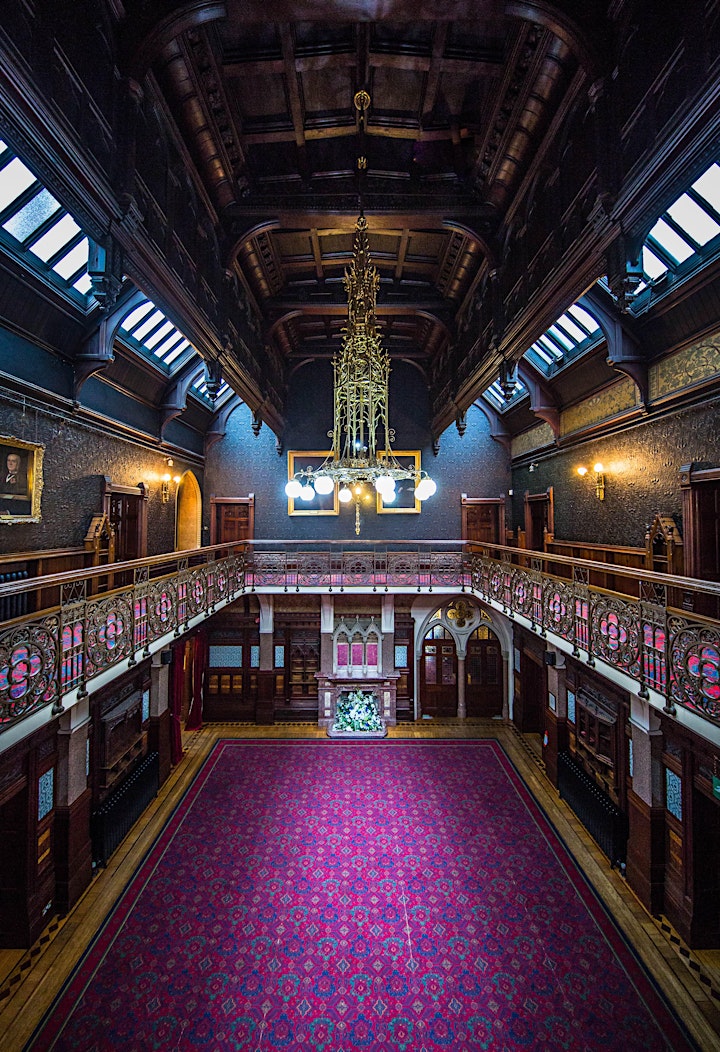 Organiser of Highbury Open Days
The Chamberlain Highbury Trust was established in 2016 to preserve and restore Highbury in Birmingham (once the home of Joseph Chamberlain). 
Our aspiration is to make Highbury fully accessible to everyone and regain its rightful place in Birmingham's historical and cultural landscape.