Highest return on investment (British Hurun Award Investor)/投资回报会议(胡润百富投资人)
Description
Highest return on Investment (British Hurun Award investor)/最高投资回报会议(英国胡润百富得奖投资人)
Address: Fuel Ventures, 1st Floor,
40 Islington High St,
London, N1 8XB
Date: Tuesday, 8th August 2017
Time: 18:00pm -20:30pm
Event Agenda: 18: 00-18: 30 One-on-one consultation
18: 30-20: 00 Speak of investment experts
20: 00-20: 30 Q & A
East Meets West Club is pleased to announce that Highest return on Investment event will be taking place on the evening of the 8th August.
This exclusive event provides the opportunity for the investment opportunities presented and to benefit from the knowledge of the Fuel Ventures.
To register your interest in attending this exclusive event please register here
The founder of Fuel Ventures as a local venture capital fund star in the UK, reached average 35 times return on investment in the past 8 years, and he also awarded "Most concerned investors" of Hurun Report in 2017. The seven investment projects selected by the Fuel Ventures team over the past 12 months have achieved an average of five times valuation growth in just one year. At present, Fuel Ventures as the project side will open a group of quality investment projects which valuations between £3m and £8m, including e-commerce, Internet data, luxury sportswear, interior design. On 8th August, East Meets West Club and Fuel Ventures will work together to provide you an opportunity for wealth growth.
About Fuel Ventures
Founded in 2013 by entrepreneur and investor Mark Pearson, Fuel Ventures is focused on bringing a unique approach to early stage investment.
The Fuel Ventures Portfolio (the "Fund") invests at the most lucrative early stages of internet technology companies that have exceptional growth potential and substantial returns can be achieved.
The Fund focuses on the eCommerce and digital transactional sectors, including Marketplaces, Platform businesses, and Saas business models, identifying investment's in early-seed, seed and growth stages.
Bringing together great entrepreneurs into an environment of innovation, collaboration and support in office space in the heart of London. It provides a unique combination of mentorship, experience, and access to the investment required to drive a business and ideas to success.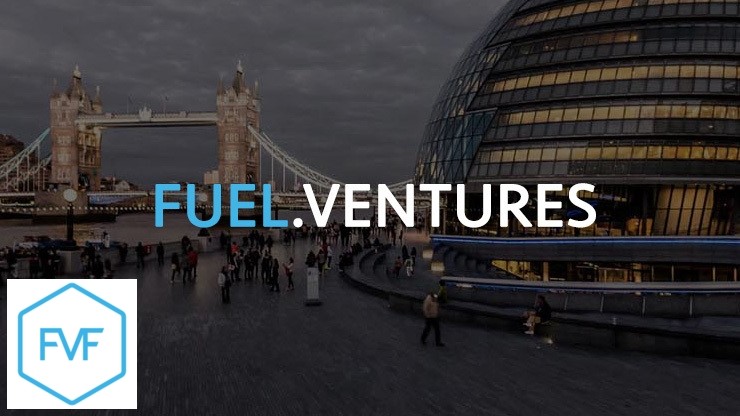 About Founder
Mark Pearson is an award winning digital entrepreneur, having won Entrepreneur of the Year at the Growing Business Awards and the Ernst and Young UK Entrepreneur of the Year 2011 - Emerging Entrepreneur award and is a specialist in e- commerce. In 2006 Mark began his career in e-commerce starting a business, Markco Media, which sold in 2014 for £55m, which included the business myvouchercodes.co.uk.
After his success with Markco Media, Mark has continued to invest in e-commerce businesses. To date, he has invested in approximately 10 businesses significantly outperforming venture capital in Europe, which has delivered returns of 2.1% a year since 1990.
In October 2010 Mark became an early investor in Ve Interactive, an e-commerce SAAS provider now valued at £1.25bn, generating an approximate 75X return on his investment so far.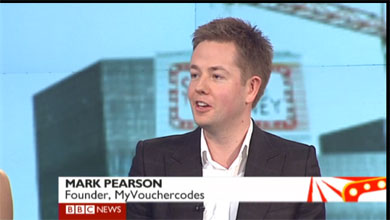 Investment Opportunity
The core focus of the Fund is investing in companies that operate within the e-commerce sector. This is broadly defined as including any consumer facing business where there is a clear transaction/purchase that is conducted via the internet and companies that sell to and support the operations of e-commerce companies.
In line with this focus, the Fund will seek to:
• Create: to build companies that create products and services people want and need.
• Invest: to invest in some of the Europe's most exciting early stage game changing companies in the e-commerce sector.

• Grow: to help grow and rapidly scale companies with great potential and take them to the next level of their development.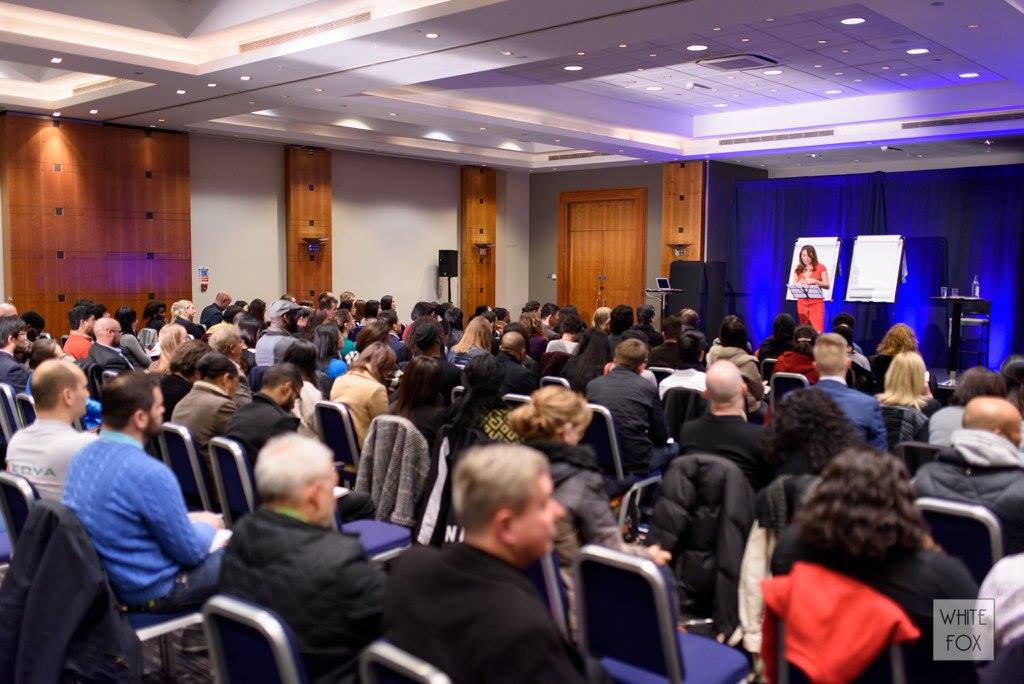 Investment Approach
Fuel Ventures' approach is based upon knowledge gained from first-hand experience as a successful entrepreneur building up an e-commerce businesses. The team at Fuel Ventures understands what works and does not work, having built from scratch a number of businesses, as well as actively investing in, and mentoring a number of other companies. This will drive the research carried out by Fuel Ventures for Sapphire Capital Partners LLP (the "Investment Manager").
The Fuel Ventures team has an ability to identify and rapidly overcome problems, either based upon the team's previous experience, or using its access to a network of experts developed over eight years. Their network and alumni contacts enable Fuel Ventures to make strategic links and partnerships with other businesses to drive the next stage of an investment's growth.
Mark Pearson's philosophy recognises that for each investment he has made to date, there has not been a "key moment" or input, but rather a rigorous, and continuous focus on incremental improvements that in totality have created significant value. He, and the team at Fuel Ventures Limited, will apply this focus on the research carried out for the Investment Manager – the Investment Manager will utilise this to determine the investments that the Fund will make.
Based upon Mark's experience, Fuel Ventures recognises the real value that can be created by bringing together like minded entrepreneurs under one roof. The team believes this enables key behaviors for success such as innovative thinking, collaboration, problem-solving and a healthy level of competitiveness. In addition, by operating collaboratively, support functions such as HR, accountancy and legal can be centralised, reducing costs and allowing entrepreneurs to focus on their businesses.
* Quota is limited, first come first served;
** In order to work with the FCA Regulatory and Compliance Department, please prepare ID and CV for follow-up.
ABOUT EAST MEETS WEST CLUB
East Meets West Club is a unique platform to connect and network with elite professionals & influencers. Our networking events are designed to expand and help you build your network. We will hold our networking event every month, and there will be over 100 Industry leaders joining us, including business owners, investors and professionals from many different backgrounds. Our members recognise that the future of business growth and investment will rely heavily on understanding and connecting Asia and the West. Therefore, we cordially welcome you to join the Investment Conference on 8th August.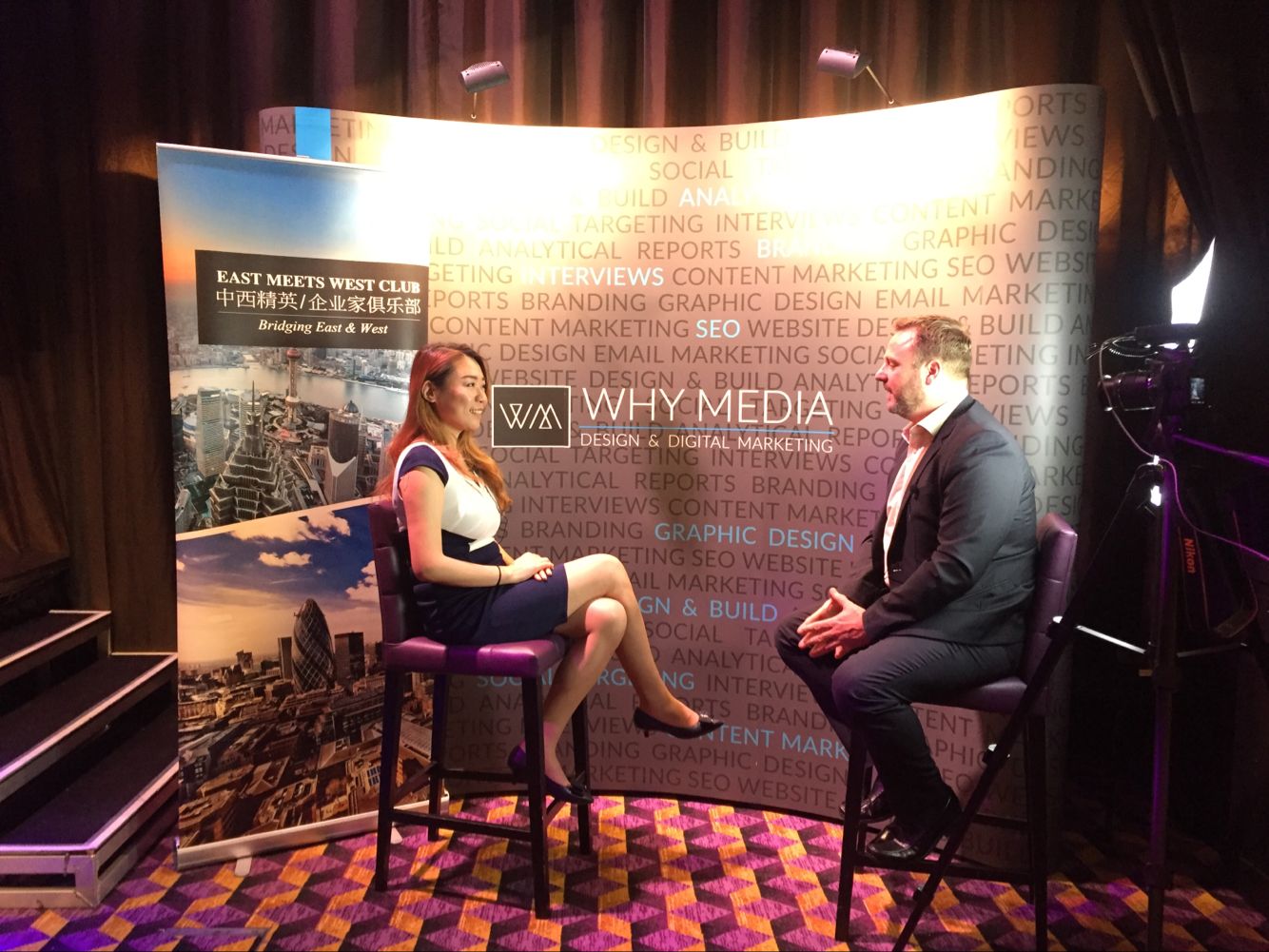 作为英国本地的明星风投基金,Fuel Ventures创始人在过去8年中,平均投资回报率达到35倍,在2017年获得胡润百富颁发的"最受关注投资人"奖。由Fuel Ventures投资团队在过去12个月中筛选出的7个投资项目已在短短一年之内,实现平均5倍的估值增长。目前Fuel Ventures作为项目方,将开放一批估值介于三百到八百万之间优质投资项目 , 行业涵盖电子商务,互联网大数据,奢侈运动装,室内设计等。在8月8日的活动中,中西精英俱乐部将和 Fuel Ventures携手合作,为您提供一个财富百倍增长的机会。
关于Fuel Ventures
Fuel Ventures于2015年由屡获殊荣的数字行业企业家,投资人和投资导师马克·皮尔森创立,旗下受资公司估值总额超过十六亿英镑。Fuel Ventures基金投资受资企业的整个初创期,同时兼顾企业进入发展初期的后续投资。
投资方向主要聚焦在TMT行业,在挖掘英国本土高成长型优秀项目的同时,积极寻找中国具有核心知识产权、成功商业模式的优质产业项目,为所投项目持续注资和创新服务。
Fuel Ventures独创的"创投基金+增值服务+运营监管"模式,使得受资公司在Fuel Ventures的经验引领下,持续获得运营辅导、资源整合、市场营销以及每个成长阶段必要的资本融资服务。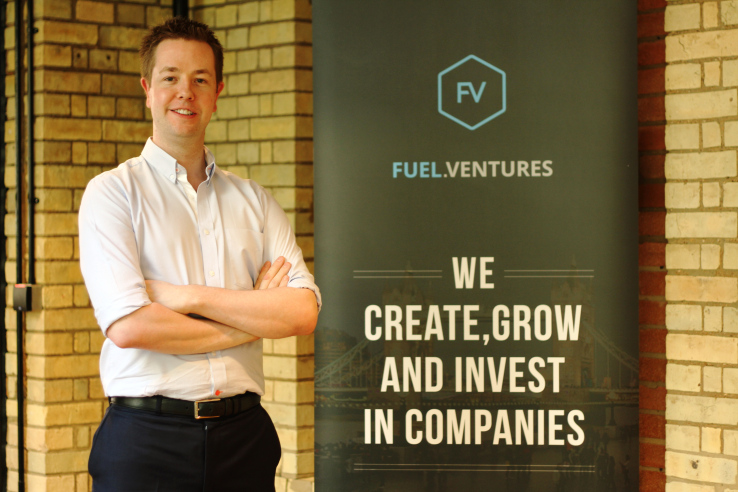 关于创始人
Mark Pearson屡获殊荣的数字行业企业家,投资者和投资导师。曾师承英国著名厨师Gordon Ramsay,经营有自己的连锁餐厅。2006年11月,以£300初始投资创立了MyVoucherCodes.co.uk,其母公司Markco Media于2014年6月被专注于移动支付的上市公司Monitise Plc以5500万英镑收购,成为当年英国最大的资本退出案例。2014年9月被福布斯中文版评为"英国最节俭的千万富翁"并于同年10月接受BBC新闻"折扣券代码之王"的专访。另一方面,其个人投资记录也同样可圈可点。2014年,马克投资的Playlists.net被华纳音乐集团收购;1年以后,其投资的Ve Interactive估值达到30亿美金,获得140倍投资收益。8年内个人平均投资收益达到35倍。
2015年5月建立Fuel Ventures,半年内即收到世界第一网球名将安迪穆雷的投资。马克的职业生涯中曾荣获2010年"企业发展奖",以及"年度青年企业家"称号;2011年被安永会计师事务所评为"年度青年企业家";2012年获得"年度数字行业企业家"称号;2017年荣获胡润百富"最受关注投资人"奖。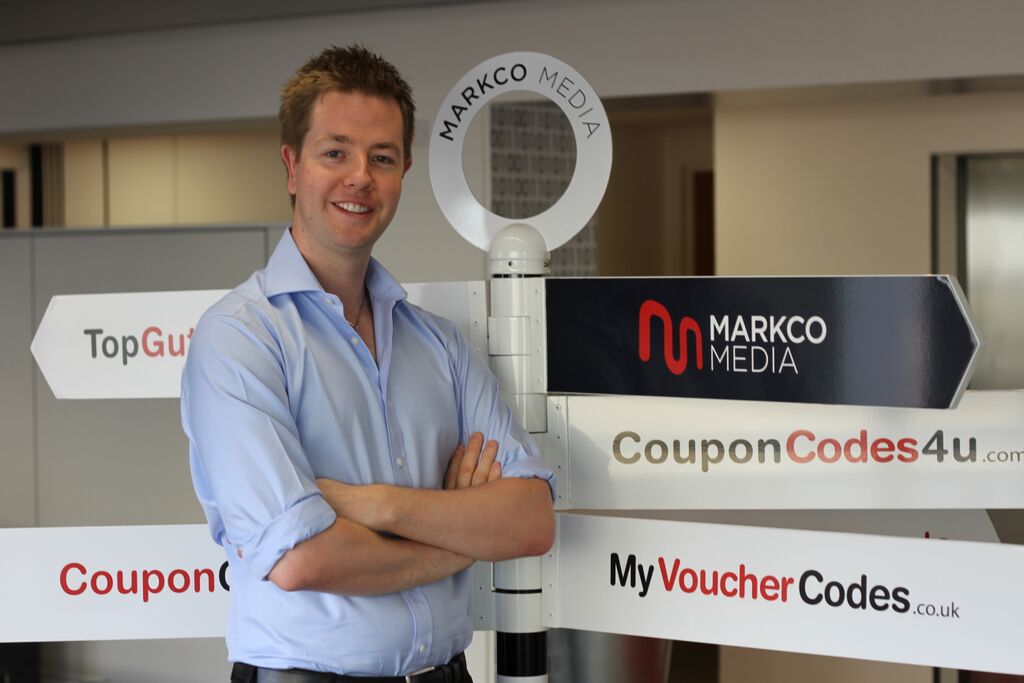 Fuel Ventures的优势
尽职调查:为客户进行详细的尽职调查并提供相应的报告*,充分控制投资风险;
项目估值: 投资项目大部分由机构投资人跟投,个人投资者可同样享有按照最低估值投资的权利;
投后管理:作为董事会的一员为受资公司制定详细的战略计划,确定未来发展方向并且为受资公司提供该行业内的人脉与资源,加速其业务发展能力,协助客户对投资项目的经营状况进行长达5年的监管;
EIS资质: Fuel Invest平台目前上线的投资项目大部分拥有EIS资格,更好地为客户提供税务减免;
退出计划:投资项目均计划在未来3-5年内出售给业内其他公司,或7年内上市。
*仅针对Fuel Ventures旗下的受资公司
关于团队
专业投资团队已成功帮助超过120位个人投资者匹配到优质投资项目,以100%成功率帮助这些客户获得签证,并顺利进入被投资方开始工作或拓展商业层面的合作。
能够达到如此完美的成功率,首先得益于投资团队对投资项目的精心筛选,在匹配投资人学术或工作经验背景的前提条件下,最大限度的发掘投资潜力,在保证投资人能成功拿到签证的情况下,最大化投资收益。其次,投资团队将全程陪同投资人,对潜在投资项目进行了解和分析,将企业最真实的运营情况透明的展现给投资人,帮助投资人寻找最为匹配的项目。最后,投资团队将会为有移民需求的投资人提供全面的面试培训,确保投资人即便在从未有过自主经营经验的情况下,深入了解被投资方的商业模式等核心信息。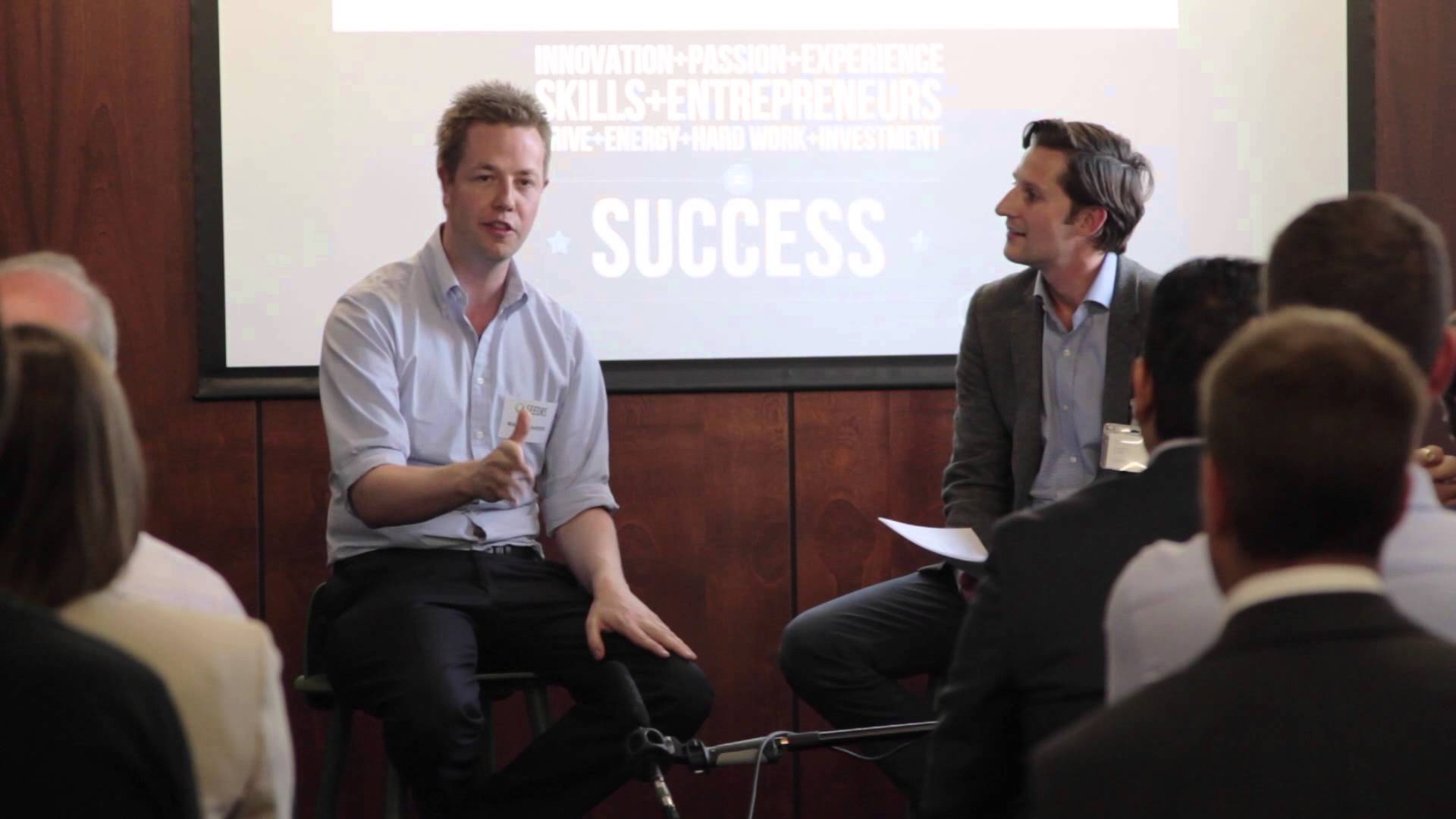 投资项目示例
Wonderush:
过去三个月成长500%

平台上仅伦敦一地就包含1000+各类课程与体验

平台开放注册以来超过700+会员注册

每个月每个课程提供商带来50个新会员

Wonderush在FV投资后9个月内实现了3倍的预期估值增长
Moteefe:
已出售超过93,300产品

2016年年初至今达成270万英镑销售额,1000%销售增长率

营业额每月增长率达到38%

24%毛利率

2016年UKBAA年度高速成长最值得关注奖

Moteefe在FV投资后12个月内实现了10倍的预期估值增长
Expocart:
平台开放后已拥有超过600+注册用户

30%毛利率

来自5大洲30多个国家的全球订单

月销售额增长率超过115%

业务开始以来已承办超过280+展会活动
Expocart在12个月内以6倍的估值增长获得伦敦领先的风险资本投资商的第二轮融资
BidVine:
平台提供超过850项不同服务并且持续增长中

平台拥有3万5千家服务提供商

2016年年初至今用户订单同比增长412%

客户订单每月增长率达到40%
*名额有限,先到先得;
** 为配合FCA监管及合规部门工作,请所有感兴趣的投资人准备好ID以及CV以便跟进。
关于中西精英企业家俱乐部
"中西精英/企业家俱乐部"是一个独特的交流平台,致力于扩大建立您的社交网络。每个月我们会举办一场精英交流会,届时将会有超过100位来自各行各业的精英加入我们的活动,其中不乏投资人与各行业专家。聚集了东方国家和西方国家各行业的企业家和精英。我们的会员清楚地明白,有效的连结中国和欧洲国家,将对未来的商业成长和投资产生积极的影响。因此,我们诚挚的邀请您参加8月8日的投资回报会议。