Highlander Dinner with UCR Chancellor Emeritus, Dr. Ray Orbach

Thursday, 19 March 2015 from 19:00 to 21:00 (GMT)
Event Details
UC Riverside alumni and study abroad students are invited to: 
Highlander Dinner with Chancellor
Emeritus, Dr. Ray Orbach
Thursday, March 19th 2015 
7:00 - 9:00pm
101 Upper Ground
London, SE1 9PP
(Nearest tube/train station: Waterloo Station) 
Dr. Orbach will speak about his time as UCR Chancellor and his work as a physicist, including his most recent  article published in IOP Science entitled, "Our Sustainable Earth".
Join UC alumni and students for dinner at The Green Room, a ethically sourced and sustainable neighbourhood restaurant collaboration between The National Theatre and Coin Street Community Builders.
This is a wonderful opportunity to meet fellow Highlanders living in the United Kingdom and students currently studying abroad, and to learn more about the activities of the University of California in London!
 £20 – Alumni, student & guest tickets, includes starters, main course, dessert & wine.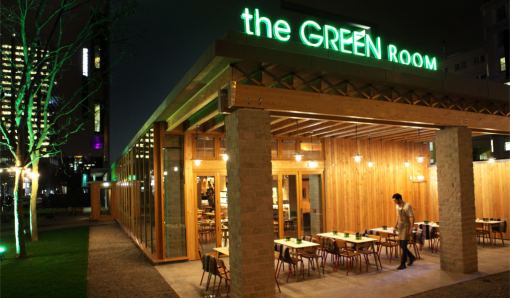 About Dr. Raymond Orbach:  
From March 14, 2002 until January 20, 2009, Dr. Raymond Orbach was Director of the Office of Science at the Department of Energy, and was sworn in as the Department of Energy's first Under Secretary for Science in June 2006. As the Department's Chief Scientist, he was adviser to Secretary of Energy Samuel W. Bodman for science policy and programs, including basic and applied research ranging from nuclear energy to environmental clean-up of Cold War legacy sites to defense programs.   
Orbach received a Ph.D. in Physics from the University of California, Berkeley. He joined the faculty of the University of California, Los Angeles (UCLA) as an associate professor, becoming a full professor in 1966.  From 1982 to 1992, he served as Provost of the College of Letters and Science at UCLA, and from 1992 to 2002 as Chancellor of the University of California, Riverside. 
_____________________________________________________________________
Abstract from "Our Sustainable Earth"
Recent evidence demonstrates that the Earth has been warming monotonically since 1980. Transient to equilibrium temperature changes take centuries to develop, as oceans are slow to respond to atmospheric temperature changes. Atmospheric CO2 concentrations, from ice core and observatory measurements, display consistent increases from historical averages, beginning in about 1880, and can be associated with the industrial revolution. The climactic consequences of this human dominated increase in atmospheric CO2 define a geologic epoch that has been termed the 'Anthropocene'.
The issue is whether this is a short term, relatively minor change in global climate, or an extreme deviation that lasts for thousands of years.
Eight 'myths' that posit the former are examined in light of known data. The analysis strongly suggests the latter. In order to stabilize global temperatures, sharp reductions in CO2 emissions are required: an 80% reduction beginning in 2050. Two examples of economically sustainable CO2 emission reduction demonstrate that technological innovation has the potential to maintain our standard of living while stabilizing global temperatures. 
_____________________________________________________________________
Questions? Contact Violet Del Toro (UCR, '13) – alumni@californiahouse.org.uk
When & Where

The Green Room Restaurant
101 Upper Ground
SE1 9PP London
United Kingdom


Thursday, 19 March 2015 from 19:00 to 21:00 (GMT)
Add to my calendar
Organiser
University of California Riverside Alumni association in the United Kingdom. Go Highlanders!