Description
Experience the best of Britain with this comprehensive tour of England, Scotland and Wales. This feature rich tour captures Britain's historical past, traditional heritage, cultural figures and idyllic scenic landscapes.
5 DAYS / 4 NIGHTS Trip Code: LUKEN26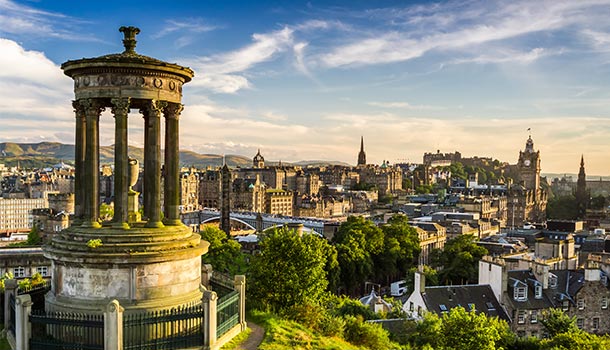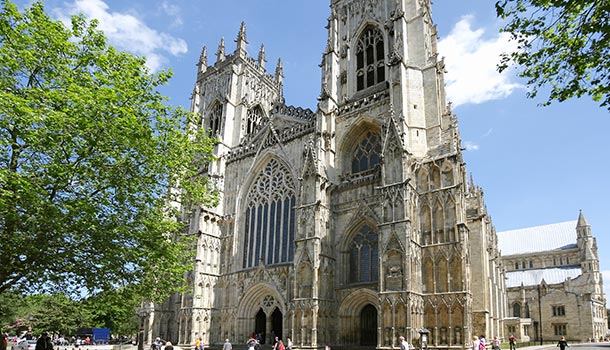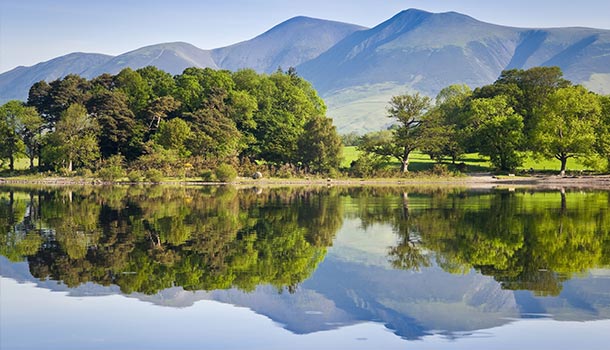 What's Included:
Transportation by Luxury Air-Conditioned Mini-bus or Coach
The stories and services of a Let's Travel Experiences expert driver-guide
Guided tour of Cambridge, York, Edinburgh, Liverpool & Stratford-Upon-Avon
Accommodation in a 3* hotels
Breakfast
---
What's Excluded:
Unless stated attraction and entrance fees are not included
Meals unless otherwise stated
Personal expenses such as tips
Minimum child age is 3 years
---
Itinerary:
Day 1: London - Stratford-Upon-Avon - York - Darlington
Departing from London. Sit back and enjoy the drive through English Countryside on route to our first stop. The pretty market town of Stratford-upon-Avon where you visit the half-timbered birthplace of William Shakespeare. Walk in the footsteps of the magnificent playwright, poet and actor; William Shakespeare, as you enjoy a fascinating visit to Shakespeare's Birthplace. Hear tales of his family and life in Tudor England. After some time spent in Stratford-Upon-Avon we continue through the heart of 'Robin Hood Country' (although little now remains of the leafy glades of Sherwood Forest) to reach historic York. We start your guided walking tour inside the ancient city walls. We approach the magnificent York Minster, England's largest medieval cathedral then walk through the narrow-cobbled streets to the Tudor 'Shambles', where the houses lean so far, they almost touch! After some free time to shop, we move on to Darlington for the evening and our overnight accommodation.
Overnight in Darlington.
Day 2: Darlington - Edinburgh - Glasgow
We will cross the wild Northumberland Moors and go past the romantic ruins of Jedburgh Abbey, cross the Borders and head on to Scotland's elegant capital, Edinburgh. On a guided city tour, experience the stately Royal Mile, past St Giles' Cathedral to Holyrood house Palace - the Queen's residence in Edinburgh - and on to the 18th century New Town. There is some free time in Edinburgh for you to go off and wander; visit Edinburgh Castle, housing the Honours of Scotland, the nation's crown jewels. After some time spent in Edinburgh we move on to Glasgow for the evening and our overnight accommodation. Enjoy at your leisure an evening of Glasgow's rich culture and famed style. Relax and enjoy the many restaurants and cafes in the city centre.
Overnight in Glasgow
Day 3: Glasgow - Windermere and Lake District - Liverpool
We travel through the Southern Uplands via Gretna Green, where many an eloping couple have been married, then cross the border back into England. Enjoy a drive through the scenic Lake District region. We stop and have some time for that perfect photo opportunity in Windermere, this is a region so beautiful it inspired a host of romantic English poets. We continue the tour to the exciting and lively city of Liverpool, home of the Beatles and countless other inspiring icons! Enjoy a guided walking tour of Liverpool's celebrated culture and heritage such as the iconic Liver Building and the Dock Front World Heritage Site. We have some free time in the evening to explore Liverpool further at your own leisure.
Overnight in Liverpool
Day 4: Liverpool - Chester - Cardiff
Next on the tour we stop at the former Roman fortress town of Chester. Our walking tour will take you along part of the well-preserved city walls. See the Eastgate Clock, Cathedral, the unique black and white 'Rows' (shopping arcades) and the remains of the Roman Amphitheatre. We then head into Wales through the Welsh Marches and to capital city of Cardiff where we enjoy a walking tour of the city centre and the recently renovated Cardiff Bay area which is home to many newly built innovated buildings that are sure to become iconic. The evening is free to enjoy it at your own leisure.
Day 5: Caridff - Bath - Stonehenge
On our final day of the tour we first stop in the Georgian city of Bath which is without doubt one of the major highlights for anyone travelling around the UK. A city so beautiful and special that it has been designated a UNESCO World Heritage site. On the walking tour learn about its Roman history and the city's rebirth in Georgian times including its triumph of architecture in the beautiful Royal Crescent. Also see the only bridge in the UK and one of three in the world that has buildings on both sides. Many religious buildings such as Bath Abbey are available to visit. There are many street entertainers in the city centre and many shops of all types and of course many restaurants and cafes. In the afternoon, we set off for our final stop of the tour; the legendry and mythical Stonehenge site. Explore the mythical standing stones, the Neolithic Houses and the fascinating exhibition which is home to over 250 ancient objects and treasures, including jewellery, pottery and tools. Witness the iconic Neolithic stone structure of the Standing Stones and gaze in awe at the capabilities of our ancestors. Stonehenge is one of the oldest prehistoric sites in Europe and is also a UN World Heritage Site. The site was first started in 3100BC and was in use until 300AD, almost 3500 years. Finally, your experience with us is almost at an end. We leave Stonehenge and travel through the counties of England onwards to London where this tour ends.