Description

21st October 2016 & 22nd October 2016
10am - 5pm
ODI Leeds, 3rd Floor, Munro House, LEEDS, LS9 8AG
The time has come for #HighwaysHack! Over two days we want to unite anyone and everyone with a vested interest in transport so we can tackle problems and find solutions. Whatever your background, whatever your experience, come and join in.
There are three challenges:
better journeys for everyone (how can we provide accurate, timely traffic information to road users? how do we communicate this enroute? what would people want to know about?)

lane availability (will roadworks affect the user's journey? how do we stop national and local roadworks from clashing?)

the future of the network (how busy will roads be in 5-15 years? how will the network cope with autonomous vehicles and mobility as a service?)
We will be working with Highways England to utilise the datasets they have, and finding out what data they might need to collect in the future.

Back in July, we held an open meeting to discuss #HighwaysHack and start a dialogue with Highways England about what data they had and what data we might like to see. We created an open Google Doc for people to add thoughts, questions, and ideas, so take a look for some inspiration :)
A plan for the two hack days will be finalised closer to the time but below is a basic idea of what to expect.
Friday 21st Oct
9:15 - 17:00
Arrive from 9:15 for tea/coffee, start at 10:00
Morning session - This is where we will open up the conversation and share our perspectives and contexts. We'll introduce everyone and introduce us all to the data. By the end of the morning session we'd like to have some idea of our priority challenges, solutions we'd like to build or improve, and have teams starting to take shape.

Lunch

Afternoon session - Start building. Shout-outs, team building, who needs help.

17:00 - Finish for the day, pay your own way drinks at The Wardrobe
Saturday 22nd Oct
9:30 - 17:00
Arrive from 9:30 for tea/coffee, start at 10:00
Morning session - share progress, ask for help if needed, carry on building/testing.
Lunch
Afternoon session - final call for help and the last push to build, test, and tidy up your projects. There will be a show and tell, and prize giving.
The full running order and further details can be found on this Google Doc.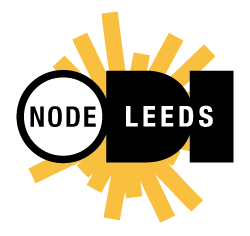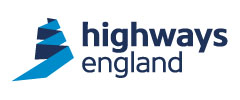 Organiser of #HighwaysHack
ODI Leeds, a Node of the Open Data Institute, was established in November 2013. It was created to explore and deliver the potential of open innovation with data at city scale. We work to improve lives, help people, and create value.
Find out more at https://odileeds.org
Email us at hello@odileeds.org
Founded by Sir Tim Berners-Lee and Professor Nigel Shadbolt in 2012, the Open Data Institute is an independent, non-profit, non-partisan, limited by guarantee company.
Privacy statement:
We, ODI Leeds, collect and process name and email address through the Eventbrite platform. We use this information to add people to our mailing list but only if they have opted-in via the ticket registration form. We also ask for information about dietary requirements and food allergies for catered events. This is used only for event planning and is not retained by us.
Eventbrite will store/manage data as outlined in their privacy statement.