Hillingdon | Bid Skills Training: FOUNDATION & INTERMEDIATE sessions
Funded by Segro & Barratt Homes; in partnership with Hillingdon Chamber of Commerce;supported by Hillingdon Council; delivered by Branduin.
About this event
THIS WORKSHOP WILL BE DELIVERED ONLINE OVER TWO SESSIONS.
This Fit To Bid® programme is designed to develop and enhance the construction supply chain and provide local businesses with the practical knowledge and skills required to submit tenders and win contracts with VolkerFitzpatrick at Segro Hayes Park (former Nestlé site).
In addition, participants will gain new skills and the confidence to apply for future contracts at Hillingdon Council, Heathrow Airport, Tier-1 & Tier-2 Suppliers, and HS2.
The Bid Skills workshops / webinars are delivered over two sessions:
Bid Skills #1 - FOUNDATION: Thu 17 June at 10am-11am
Bid Skills #2 - INTERMEDIATE: Fri 25 June at 10am-11am
Businesses who attend the former will further develop their skills by attending the latter. A combination of the two skills webinars will provide the right platform for bid writers to know what makes a winning bid.
You will also be provided with access to a free 1-hour 1:1 advice session tailored to your needs with an expert advisor to help you and your company win contracts.
The sessions are easy to understand and include techniques which can be simply and quickly adopted.
During the presentation with an interactive trainer, attendees will understand why certain bids win and others fail, providing them with the skills and knowledge to write winning bids.
The content is a blend of acknowledged best practices, which are used by professional bid teams around the world, and unique tools which have been developed by experienced Branduin Partner - Bid Perfect (www.bidperfect.co.uk).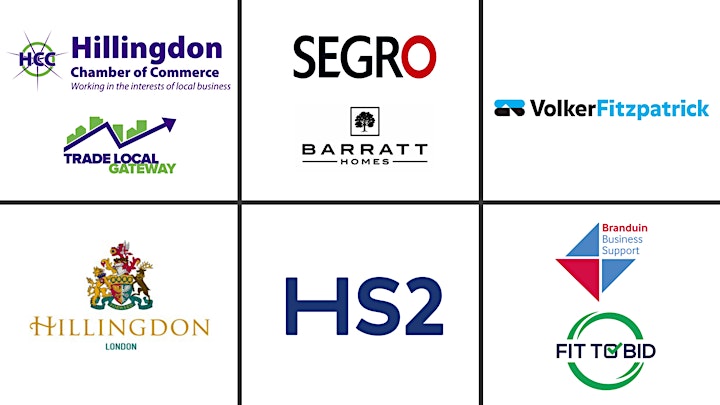 Organiser of Hillingdon | Bid Skills Training: FOUNDATION & INTERMEDIATE sessions
Branduin Business Support was formed in 2010 with the specific aim of partnering with key organisations to develop a commercially sustainable business advisory and support service for SME businesses.
We collaborate with Local Authorities, Chambers of Commerce,Growth Hubs and University Entrepreneur Hubs to identify the business advisory and support services that are required to help them achieve their strategic objectives.
These programmes are delivered by quality assured business advisors and specialists focsued on meeting the needs of SMEs throughout all stages of their business journey: pre-start, start-up, trading, growth, and exit.
We deliver through a combination of skills training workshops/webinars, 1:1 advisory sessions, group facilitation, and deliver ideation, innovation and business sprints based on our proprietary Fit To Bid® supply chain and GOALMAPPER® regeneration business support programmes using the popular Business Model Canvas and Value Proposition Design templates.