Tender Skills programme - funded by Segro & Barratt Homes; in partnership with Hillingdon Chamber; supported by Hillingdon Council.
About this event
The Fit To Bid® programme is designed to develop the supply chain and provide local businesses with practical knowledge and skills to submit tenders and win contracts in the Borough of Hillingdon. The programme is supported by Segro and Barratt Homes, working in partnership with Hillingdon Chamber of Commerce, with support from Hillingdon Council, and delivered by Branduin.
Business Model - Strategy & Innovation
Workshop Overview:
As business owners, we all want the same things— sustainable differentiation, robust barriers to competition, and the ability and resources to access, attract and keep customers.
We know that developing and delivering a profitable business model is difficult under the best of circumstances, and even more so in the aftermath of the pandemic. Drawing on our many years of experience we have created a fresh approach that allows you to evaluate and test a new idea or adapt an existing business that will excite your customers and business partners, and deliver sustained profits.
Why you should attend:
During the interactive workshop we will introduce you to the Business Model Canvas – the world's most popular strategic management and entrepreneurial business tool used extensively by business owners and corporate teams.
SMEs will find the workshop very useful to help develop a strategy to adapt or launch new products and services.
It will also assist business owners to evaluate their business model prior to submitting bids and tenders.
Framework:
Desirability: Do customers want your product/service?
Feasibility: Can you build it, and deliver it?
Viability: Does it make financial sense?
Adaptability: How does it fit into your current business model, and can you compete?
Expected Outcomes:
Re-visit and examine your existing business model
Adapt an existing idea, or evaluate a new idea, and get bid-ready.
This is is not a usual workshop – this is a 1:1 session in a 1-2-many environment. Don't miss it!
Workshop Facilitators:
Nauzar Manekshaw - Managing Director, Branduin
Elsa Caleb - Business Development Specialist, Branduin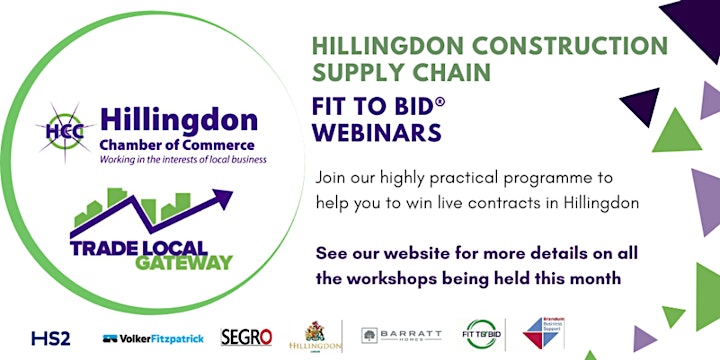 Organiser of Hillingdon | Business Model - Strategy & Innovation
Branduin Business Support was formed in 2010 with the specific aim of partnering with key organisations to develop a commercially sustainable business advisory and support service for SME businesses.
We collaborate with Local Authorities, Chambers of Commerce,Growth Hubs and University Entrepreneur Hubs to identify the business advisory and support services that are required to help them achieve their strategic objectives.
These programmes are delivered by quality assured business advisors and specialists focsued on meeting the needs of SMEs throughout all stages of their business journey: pre-start, start-up, trading, growth, and exit.
We deliver through a combination of skills training workshops/webinars, 1:1 advisory sessions, group facilitation, and deliver ideation, innovation and business sprints based on our proprietary Fit To Bid® supply chain and GOALMAPPER® regeneration business support programmes using the popular Business Model Canvas and Value Proposition Design templates.