Tender Skills programme - funded by Segro & Barratt Homes; in partnership with Hillingdon Chamber; supported by Hillingdon Council.
About this event
The Fit To Bid® programme is designed to develop and enhance the construction supply chain and provide local businesses with the practical knowledge and skills required to submit tenders and win contracts with VolkerFitzpatrick at Segro Park Hayes (former Nestlé site).
In addition, participants will gain new skills and the confidence to apply for future contracts at Hillingdon Council, Heathrow Airport, Tier-1 & Tier-2 Suppliers, and HS2.
Workshop Overview:
This webinar, delivered as an interactive and practical Business Sprint, is based on a unique Partnership Value Canvas, and will explain how to select, develop, and WIN MORE BUSINESS by forming key partnerships and collaborations.
About this event:
The idea of a circular economy that offers new ways to create a more sustainable economic growth model is gaining popularity. This webinar is designed to introduce the growing business case for sustainable solutions and learn how to manage and lead a sustainable business by incorporating circular economy principles into supply-chain strategies to support growth.
The session will cover 5 different types of strategic alliances:
Marketing Partnerships
Supply Chain Partnerships
Integration Partnerships
Technology Partnerships
Financial Partnerships
Why you should attend:
Developing and nurturing key partnerships is a strategic and profitable way to grow a business, especially within the Circular Economy. We believe that business owners have a better chance of winning new business and achieving long-term success if you "partner your business out of the pandemic".
Workshop Facilitator:
Nauzar Manekshaw - Managing Director, Branduin Business Support.
Nauzar is a Licenced Practitioner of the Business Model Canvas and is a co-founder of Branduin's GOALMAPPER ® and Fit To Bid ® business support programmes based on the Business Model Canvas, Value Proposition Design and Testing Business Ideas methodologies.
He passionately believes in the principle that start-ups, early-stage companies and established SMEs can grow exponentially if they adopt and implement a culture of pro-actively partnering and collaborating with key stakeholders.
Nauzar is an accomplished senior leader recognised for pioneering board-level strategies that drive growth in a broad range of business markets. With over 35 years expertise, Nauzar combines entrepreneurial acumen with a deep understanding of B2B to support business transformation, steer key negotiations and secure new contracts.
You will also be provided with access to a free 1:1 advice session tailored to your needs with an expert advisor to help you develop your business and win more contracts.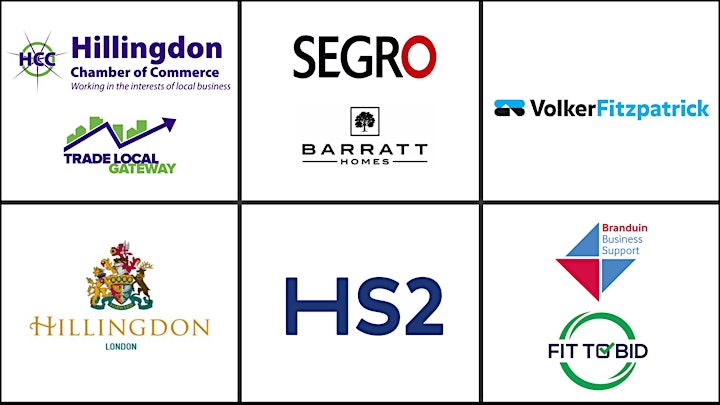 Organiser of Hillingdon | Circular Economy & Developing Key Partnerships
Branduin Business Support was formed in 2010 with the specific aim of partnering with key organisations to develop a commercially sustainable business advisory and support service for SME businesses.
We collaborate with Local Authorities, Chambers of Commerce,Growth Hubs and University Entrepreneur Hubs to identify the business advisory and support services that are required to help them achieve their strategic objectives.
These programmes are delivered by quality assured business advisors and specialists focsued on meeting the needs of SMEs throughout all stages of their business journey: pre-start, start-up, trading, growth, and exit.
We deliver through a combination of skills training workshops/webinars, 1:1 advisory sessions, group facilitation, and deliver ideation, innovation and business sprints based on our proprietary Fit To Bid® supply chain and GOALMAPPER® regeneration business support programmes using the popular Business Model Canvas and Value Proposition Design templates.