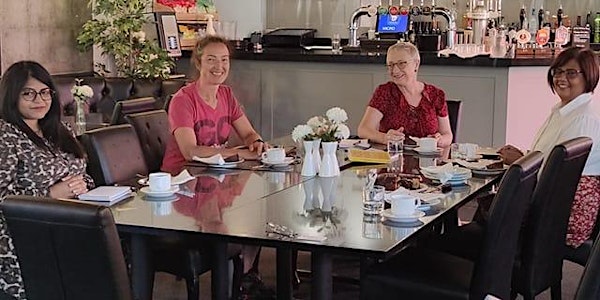 Hillingdon Female Entrepreneurs Networking
Location
The Woodman Pinner
Joel Street
Pinner
HA5 2PR
United Kingdom
The place to meet amazing female entrepreneurs!
About this event
"Behind every successful woman is a tribe of other successful women who have her back."
That's what this group is all about. Having your back. If you want to build your tribe of successful women, join us!
Whether you're looking for specific advice about running your business, or a place to learn from other brilliant women, this event is for you!
I'm Naina Clayton, founder of Sandman Business Services. I setup this group to bring together Hillingdon's brightest businesswomen. Because when women support each other, incredible things happen.
What can you expect from this group?
Firstly, you'll meet some exceptional female founders who are willing to share their experiences of running a business.
You'll also have the opportunity to share your challenges and benefit from the wisdom in the room.
We also want to hear about your successes and celebrate them with you.
Each month, we'll ask a subject matter expert to share their knowledge about a certain aspect of running a business.
Coming up in July
Here's our agenda for July:
10:00: Arrive and refreshments
10:05: Entrance by Mayor of Hillingdon and introductions - shine a spotlight on your business
10:15: Business book recommendations – tell us what you're reading or find a new book
10:30: Mini masterclass – The perils of ignoring Making Tax Digital (You can't bury your head on this one!)
11:05: Speech by the Mayor of Hillingdon - Councillor Becky Haggar
11:15 : Open forum – share your challenges or wins with the group. We'll support you and celebrate with you.
12:00: Goodbyes
What our attendees say
" I really enjoyed the networking event and gained some very useful advice and tips. I've also ordered the book that you recommended so thank you for that."
"I have walked away with such valuable insights into myself - thank you all for listening and pitching into someone so new in their journey! "
"Thank you Naina, for organising such a great session with so much information and advice."