Location
Hills Road Sixth Form College
Hills Road
Cambridge
CB2 8PE
United Kingdom
Join us and explore the many opportunities you could enjoy as a Hills Road student.
About this event
Discover the College campus, visit the subjects you are interested in and speak to our subject specialists. Find out more about our extensive range of over 75 Enrichment activities and learn more about the planning and research skills you will develop with our Extended Project Qualification (EPQ).
Our helpful guides will also be on hand to show you around the site, and you can talk to them about what it's like being a student at Hills.
This ticket will provide entry on Saturday 16 July, if you would rather book your ticket for Monday 18 July, please follow this link >>
Ticket allocation
You will need to book a ticket for the Open Event. To ensure every visiting Year 10 has the space to speak to teachers, tutors and students, tickets are limited to three per family.
Entrances
Tickets can be booked for three different entrances, all of which provide full access to the campus. Entrances include :
Hills Road
Purbeck Road
Sports Centre (on Purbeck Road)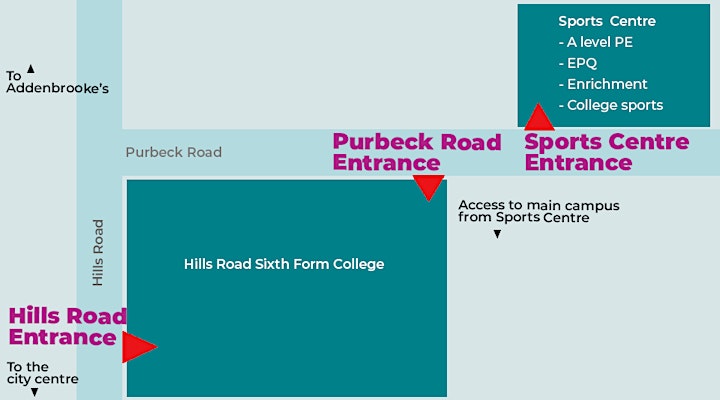 Parking
There is no visitor parking at the College for this event. Disabled parking is available, please contact enquiries@hillsroad.ac.uk to book a space.