Description
With digital transformation continuing to drive business change across industries, the demand for tech talent is continuously increasing. However with a skills shortage that could take years to rectify, we're facing a unique candidate-driven marketplace.

This new climate of the 'gig economy' and 'on-demand workforce' has seen the tech hiring landscape separate itself from 'traditional' recruitment. Our upcoming Reconverse event, Hiring Technical Talent, will explore all you need to know about the fight to secure the best tech talent.

There will be expert guest speakers including Vashma Bolton (Technology Talent Partner at ASOS.com) and Dan Myatt (Talent Partner at bet365), as well as our signature speed meetings and peer-to-peer roundtable discussion.

This event will cover:
- How to create a great process for technical talent - Can a great experience beat bad one for more money?
- New ways to find talent. The good companies are getting better at finding new ways to source talent. Others are being left behind, still talking about "social" like a new species. Catching-up is not hard if you know where to look

- As the rest of the market looks to AI, is this an opportunity for technical hiring to become more humanised?

- Moving beyond Europe and looking at a wider global talent pool
---
Guest speaker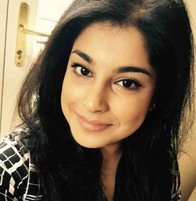 Technology Talent Partner @ ASOS
---
In partnership with