Description
As digital transformation continues to drive business change and the demand of tech talent constantly increases, we're facing a unique candidate-driven marketplace.
At our upcoming Reconverse event, Hiring Technical Talent, on the 20th of September we will explore all you need to know about the fight to secure the best tech talent
James Clark, Talent & Resourcing Operations Manager at Argos will be joining us to talk about "Creating a tech hub to win the war for talent in a digital retail world".
This event will cover:
How to create a great process for technical talent - Can a great experience beat bad one for more money?
New ways to find talent in a market suffering from a skills shortage.
As the rest of the market looks to AI, is this an opportunity for technical hiring to become more humanized?
Moving beyond Europe and looking at a wider global talent pool.
Agenda
08:30 - Arrival
09:00 -Welcome & Introduction
09:15 - Facilitated Meetings*
12:00 - Sit Down Lunch
13:00 - James Clark w/ Q&A
13:45 - Roundtable Discussion 1**
14:15 - Speaker 2 (TBC) w/ Q&A
14:45 - Roundtable Discussion 2
15:15 - Summary & Takeaways
16:00 - Open Networking w/ Drinks
*Facilitated Meetings - Individual short introductions w/ some of the UK's leading technology and service companies.
**Roundtable Discussion - An open forum for in-house recruitment, resourcing & talent acquisition specialist. This is an opportunity for delegates to speak openly with each other in a relaxed environment.
Guest Speaker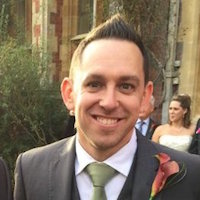 James Clark- Talent & Resourcing Operations Manager @ Argos
Reconverse always aims to build an encouraging, fun and learning environment to test ideas and share experiences. Delegates will leave better informed and safe in the knowledge that other recruitment and resourcing professionals face similar challenges.
Who should attend?
Please note delegate places are exclusively for in-house recruitment and HR professionals. If you are a solution partner please contact us here.