Historic building and conservation specialist Toby Ebbs with give a guided tour of The Promenade, Campbell Grove and Robin Hood Terrace.
About this event
The Promenade Heritage Project is pleased announce its next event, a free tour of The Promenade, Robin Hood Terrace and Campbell Grove.
The will be led by Conservation Officer and Lecturer in the Built Environment at Nottingham Trent University, Toby Ebbs. Those that join us on the tour will gain insight into the history of the area which now forms part of the Sneinton Market Conservation Area. They will Learn about the controversial development of the Promenade in the mid-19th century 1860s, how to read historic buildings and how we protect the historic environment today.
The terraced houses of The Promenade, Robin Hood Terrace and Campbell Grove are officially designated as Grade II listed buildings because of their historical and architectural importance. This listing protects them from demolition or serious alteration without special permission.
The tour is free and will take approximately 1.5 hours. Book your tickets here at Eventbrite.
--
About the Promenade Heritage Project
The Promenade, Robin Hood Terrace and Campbell Grove are located on the fringes of the St Ann's district of Nottingham. Originally built in the late 1850's to meet the demand for housing during the city's boom years in the lace trade, they are rare surviving examples of good quality working-class Victorian housing.
Their survival today gives insight into some of the city's most debated issues; such as the 1845 Enclosure Act, the rise of lace industry, the wholesale clearances of the 1970s and the rise of the conservation movement. For more information, see an illustrated talk by Chris Matthews and the Heritage Report which are linked below.
Nottingham City Homes, as the organisation that manages and has recently carried out repairs and restoration to many of these properties, was awarded funding by the National Lottery Heritage Fund to deliver a project that looks to explore the history and heritage of the area. The project will aim to tell the story of this important and interesting group of buildings, and its community through research and the people that lived and still live there. It also has a programme of events and training running through until September 2021.
For more information please visit: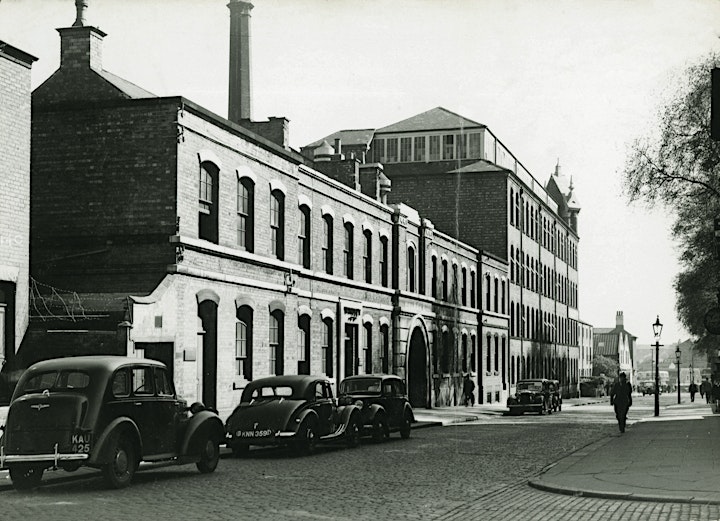 Picture Credits
Top:
Campbell Grove, c.1974. Notice the corner shops and sign advertising Shipstones Ales. To the far left of the picture is a Methodist New Conection chapel & school. This was designed by A. H. Goodall and built in 1876. It was probably demolished as part of the GIA changes to make way for a residents' car park. Courtesy © Picture Nottingham & Reg Baker
Middle:
Nottingham from the north-east 1850. This image gives some impression of what the area would have looked like pior to the building boom of that decade. Courtesy © Picture Nottingham & Nottingham City Council
Bottom:
Windley's & Co Ltd, Robin Hood Street, c.1950. The first silk mill on this site is in the foreground and was built during the building boom of the late 1850s. Neighbouring this is the second factory of 1869. The trees of Victoria Park are to the right of the picture. Courtesy © Picture Nottingham & Nottingham City Council