John Brown your guide will take you to the historic Inns of Shrewsbury, his concentration being on Wyle Cop to the Square, then to Fish St.
About this event
This tour was very popular last year selling out very quickly. The tour is limited to 20 .
We advise masks are worn.
We have 1000 years of history in Shrewsbury and our historic inns are no exception.
We meet at Bear Steps Hall at 4 pm
The Inns tour include these highlights:
The Nags Head with a story of unusual death and a hidden treasure.
The Lion Where Charles Dickens first read A Christmas Carol, it has been host to many celebrities throughout the years including the Beetles in the 1960's.
The Golden Cross with connections to Old St Chad ( the one that collapsed )
and many more.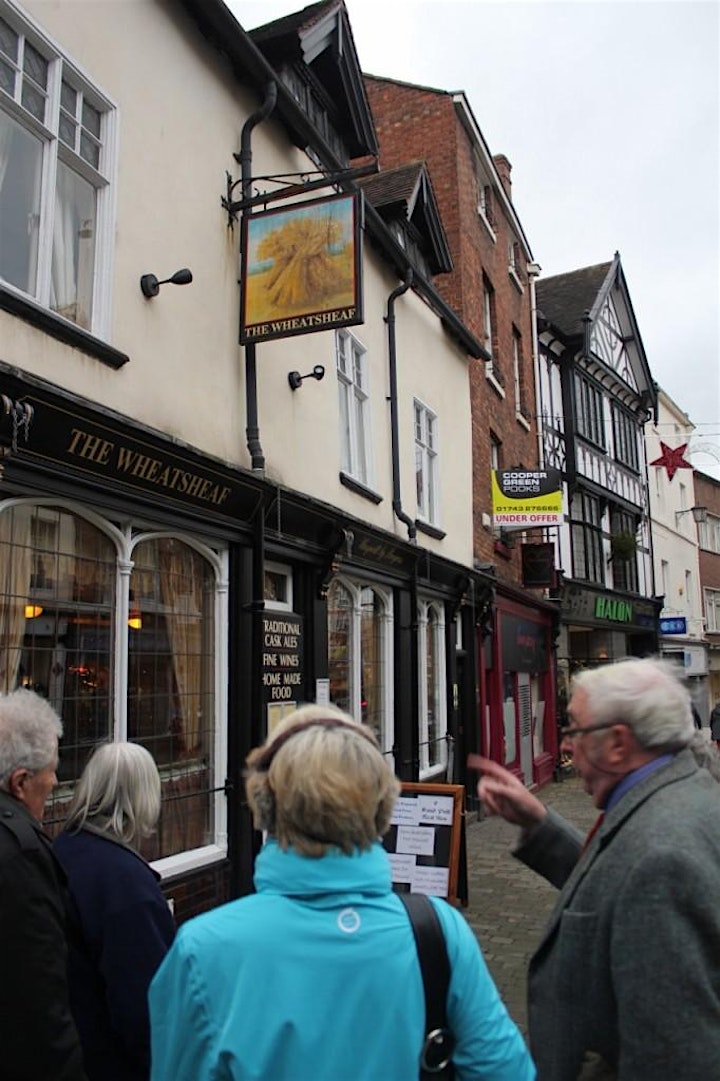 Organizer of Historic Inns Part one
Shrewsbury Civic Society Trust Ltd has been one of the main voices in town for over 50 years.  They have a formal role as community watchdogs commenting on planning applications for new buildings and developments, guarding against unsympathetic changes to conservation areas and historic buildings, and supporting good practice in enhancing the built environment.