Description

This event is a one-off special for Heritage Open Days 2019 (13-22 September). For more information about the 5,000 plus events taking place in England at this year's festival, please check-out the main Heritage Open Days website.
MEET: Outside The Hawthorns Urban Wildlife Centre, The Common, Southampton, SO15 7NN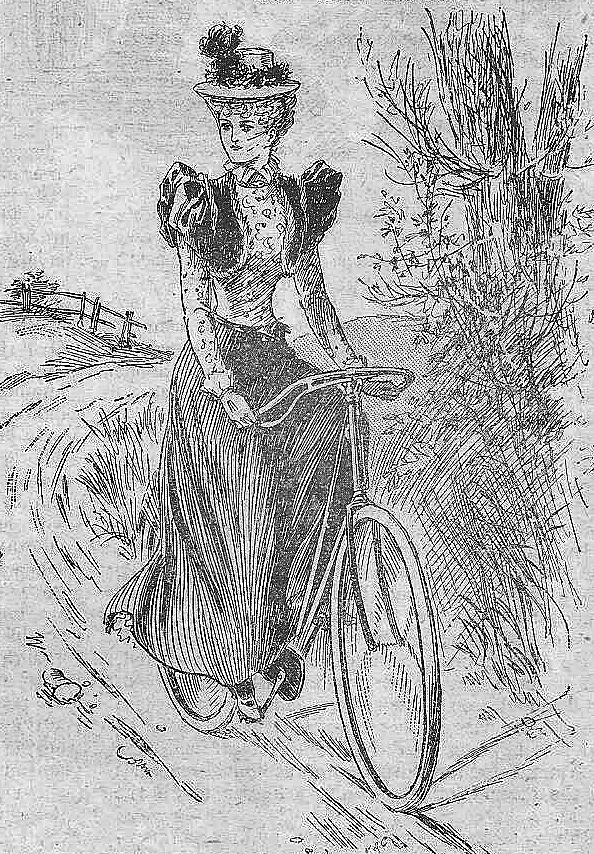 Join Ruth Magennis, Cycling UK's Development Officer for Southampton and Social Historian, Emma Muscat, on this fascinating, bike tour of historic Southampton.
Meet some of the many extraordinary individuals who have shaped Southampton's past. Starting at the Hawthorns Café on Southampton Common, site of the former Hawthorn Cottage, home to Ethel Maud Newman (1876-1940) and her family. Ethel cycled everyday when she worked for Southampton's Titanic Relief Fund from 1913 until her death. Along the route Ruth will talk about the history of cycling in Britain, the importance of the bicycle to women's emancipation and how cycling fashions have changed over the last 130 years. Around Oxford St and Queen's Park, opposite Southampton docks, we will stop for a short while and Emma will share some of her recent research about the numerous strikes, protests and civil unrest that occurred in the area from 1890 to late 1930s. You will also discover some of the local locations connected to Jane Austen, Lord Palmerston, Lucia Foster Welch, RMS Titanic, Emily Davies plus many other well-known individuals.
ROUTE DETAILS

This is a gentle, leisurely ride, giving participants plety of time to enjoy their surroundings. Following departure from The Hawthorns, we will make our to the London Road area via quiet roads, stopping at Above Bar and passing through the parks on our way past the Old Town. We make a stop at Queen's Park and Oxford St, then head back towards our final destination, the Bargate, although there will be an option to continue cycling back up to the Common if participants wish. There are refreshments and toilet facilities at the Hawthorns Cafe but not during the rest of the ride.
IMPORTANT INFORMATION ABOUT THE RIDE
Please bring suitable clothing and spare water - the ride will be cancelled if the weather is very poor so keep an eye on your emails on the morning before the event. Please bring your own bicycle as none will be provided. Riders should be 18 or over, we will accept attendees aged 16 and up if accompanied by a parent or guardian. It's recommended that you are a competent cyclist in order to join this ride - but this is a shorter cycle so ideal for returning cyclists and will be made at a gentle pace. The route will involve cycling with other people and include cycling on the road, as well as through parks and shared pathways. The route is approximately 3 miles.
IF IN ANY DOUBT ABOUT YOUR CYCLING ABILITY, PLEASE E-MAIL OR CALL RUTH MAGENNIS (CONTACT DETAILS BELOW) AND WE WILL HAPPILY ANSWER ANY QUESTIONS YOU HAVE.
CONTACT ON DAY
Ruth Magennis (Ride Leader), Mobile: 07467 33619 E-Mails: ruth.magennis@cyclinguk.org (enquiries about the ride's cycling content). Emma Muscat (Event Organiser): astepbackintimeinfo@yahoo.co.uk.