Historical Perspectives on 'Antisocial personality disorder' and 'moral ins...
Description


Centre for the History of the Emotions
This conference aims to explore the history of the highly contested diagnosis of 'antisocial Personality disorder'. This label has been used to describle individuals who have major problems with their lives and relationships with others. At their most extreme these difficulties can involve criminal offending, violence and other perverse and harmful behaviours. It is possible to trace histories of similar diagnoses (such as 'moral insanity', 'feebleminded' and 'psychopathy') over 200 hundred years. Despite descriptive similarities there have also been very marked differences in the way that the diagnoses have been conceived and treated.
The conference features speakers from Europe and North America. The key note is by Professor Nicole Rafter who has written extensively on the history of criminological research.
Other speakers:
Felix Schirmann (University of Groningen, Netherlands)
Emilia Musemeci (University of Catania, Italy)
Bolette Larsen (Lund University, Sweden)
Katariina Parhi (University of Oulu, Finland)
David W Jones (University of East London, UK)
'Cross Disciplinary Thinking About 'Antisocial Personaity Disorder'
This conference is the first in a series of events in a three year ESRC funded series called 'Cross-Disciplinary Perpsectives on 'Anti-social personality disorders'.
The series aims to promote cross-disciplinary thinking about the difficulties posed by people who have major problems in their lives and their relationships - who are sometimes thought of as having an 'anti-personality disorder'. The aim of the series is to being together academics, clinicians and service users who have an interest in developing better understandings of these difficulties by putting them within social, cultural, historical as well as psychological contexts.
The series is led by Dr David W Jones (Head of Psychosocial Studies; University of East London), Dr Christopher Scanlon (Consultant Psychotherapist in Forensic services with East London and South London and Maudsely Foundation Hospital Trusts) and Professor David Gadd (University of Manchester). The series is organised in collaboration with the Association for Psychosocial Studies.
This first event of the series is being run in collaboration with the 'Centre for the History of the Emotions'.
For more details contact: Dr David W Jones: d.jones@uel.ac.uk
aspd-incontext.org
Directions:
The conference is being held in:
The Arts 2 Buidling:
Mile End Road Campus: Queen Mary University of London
The Arts 2 building is number 35 on this map of the Queen Mary UL campus: http://www.qmul.ac.uk/docs/about/26065.pdf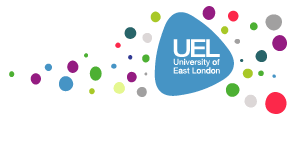 Organiser of Historical Perspectives on 'Antisocial personality disorder' and 'moral insanity'
This event is  funded by the ESRC, and organized by collaboration between David W Jones (Faculty of Arts and Social Science; at the Open University), Chris Scanlon, David Gadd (University of  Manchester, amd the Association of  Psychosocial Studies.
contact: david.jones@open.ac.uk