Location
West Horsley Place
West Horsley Place
West Horsley
KT24 6AW
United Kingdom
History Day - New for 2022
About this event
• Four renowned historians in one day; Dan Jones, Anna Beer, Marc Morris and Joanne Paul
• Learn more about Britain's story in an historic setting
• Opportunity to meet the authors and have books signed
• Optional tour of the house at reduced price of £5
• Free access to the extensive grounds during breaks
• Light lunch included (please specify which sandwich filling you would like)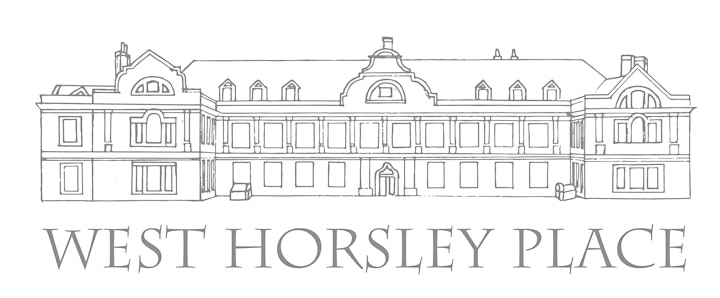 Joanne Paul: The House of Dudley – A New History of Tudor England
'Exciting and immersive. An immensely entertaining history, capturing in full Tudor brilliance the cut-throat glamour of the English throne and the most audacious family to play its game' Sunday Times 'Breathes new life into an old and familiar Tudor story . . . It's delightful, a joy to read' The Times
'This is riveting stuff: death, desire, power and scandal. Game of Thrones looks tame compared with the real-life machinations of the Dudleys' Spectator
Every Tudor monarch made their name with a Dudley by their side – or by crushing one beneath their feet. The Dudleys thrived at the court of Henry VII, but were sacrificed for the popularity of Henry VIII. Rising to prominence in the reign of Edward VI, they lost it all by advancing Lady Jane Grey to the throne over Mary I. Under Elizabeth I, the family were once again at the centre of power. This time they would do anything to remain there. With three generations of executed favourites, what caused this family to keep rising so high and falling so low? In the first ever biography of this ruthless, dashing and daring clan, and using the family as a prism for the Tudor world, Dr Paul challenges our perception of the most treacherous decades in English history.
About the Author: Dr Joanna Paul is a Renaissance and Early Modern Historian at the University of Sussex. She appears regularly on BBC TV and radio, and writes for BBC History Magazine, History Today and Prospect.
Joanne Paul will be interviewed by fellow historian, Nicola Tallis.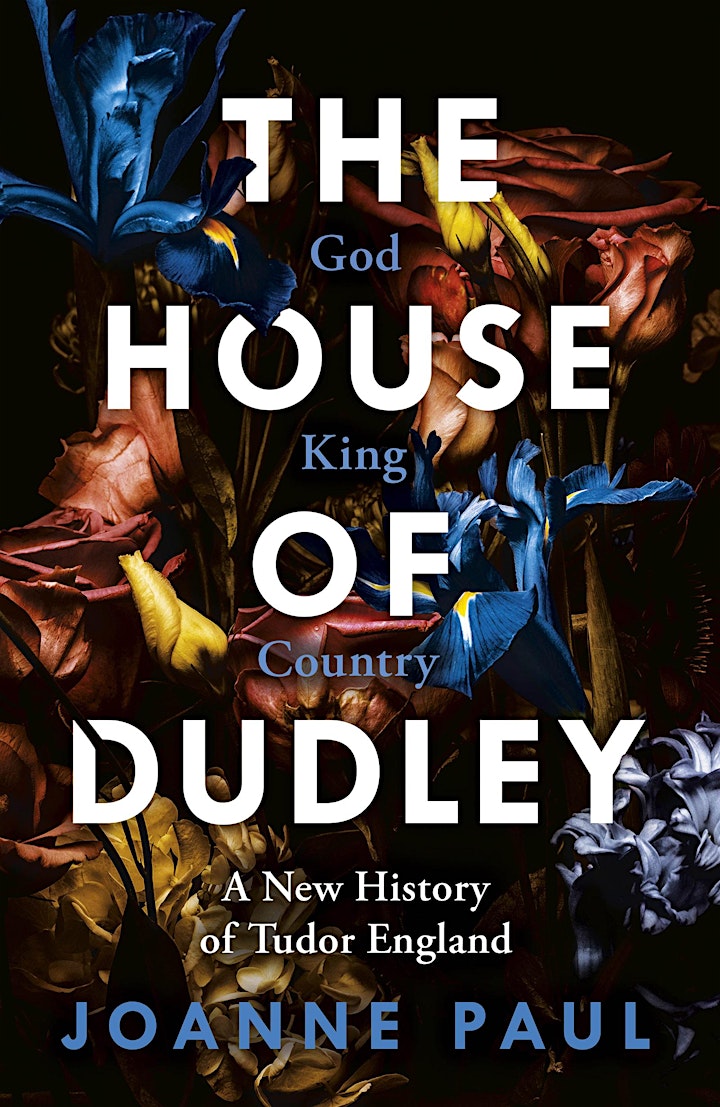 Anna Beer: Patriot or Traitor: The Life and Death of Sir Walter Ralegh
'What brings the book to brilliant life is Ralegh's voice. In conversation with his writing, Beer's prose soars… It's hard not to think Sir Walter would have approved.' Guardian'Beer's book is a rigorous and readable take on her subject – it captures the full scope of the character of Ralegh, one that remains frustrating, but endlessly fascinating.' The Times
More than 400 years since the adventurer, poet and writer, was executed historian Anna Beer offers a fresh perspective on one of the most colourful characters of the Tudor and Stuart age. Ralegh's social quick-wittedness and charm, as well as his seamanship, led him to become a favourite of Queen Elizabeth I, one of the few permitted to enter The Privy Chamber. So how did he end up consigned to the Tower by her successor? This pacy and well-researched biography seeks to uncover the truth behind this problematic national hero, who polarised opinion, in his lifetime, and still creates controversy today.
About the Author: Anna Beer is a cultural historian and the author of biographies of Milton, Sir Walter Ralegh and Lady Bess Ralegh, as well as Sounds and Sweet Airs: The Forgotten Women of Classical Music. Her latest book, Eve Bites Back – An Alternative History of English Literature, championing female writers through the centuries, is published in October. She is a Visiting Fellow at Kellogg College, University of Oxford.
Sir Walter Ralegh's family lived at West Horsley Place after his death.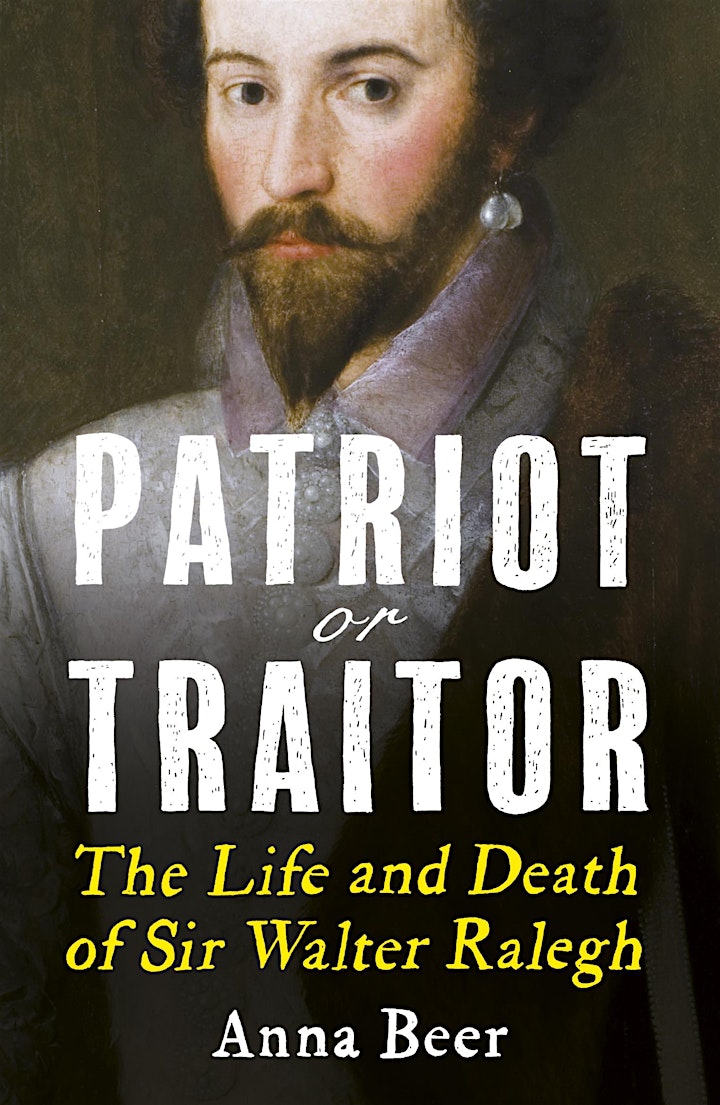 Marc Morris: The Anglo-Saxons: Myth and Reality
'An absolute masterpiece' Dan Snow
Marc Morris makes a welcome return to continue the story of the Anglo-Saxons. Ever since the Norman Conquest, the English have looked back to the Anglo-Saxon era with nostalgia. As a result, the period between 450 and 1066, when England first came into being, has always tended to be regarded as a golden age. Its kings were elected and its Church was more pristine. Women had better rights than they did later, and people in general enjoyed greater freedom. But how much of this is true, and how much of it is the product of wishful thinking? In this talk, historian Marc Morris examines the history behind these and other claims, sifts the contemporary evidence, and asks whether the reality bears any resemblance to the legend.
About the Author: Dr Marc Morris is an historian and broadcaster, specialising in the Middle Ages. He is the author of several books including King John, The Norman Conquest and A Great and Terrible King. He presented the highly acclaimed TV series, Castle, for Channel 4, and has contributed to many other programmes on radio and television.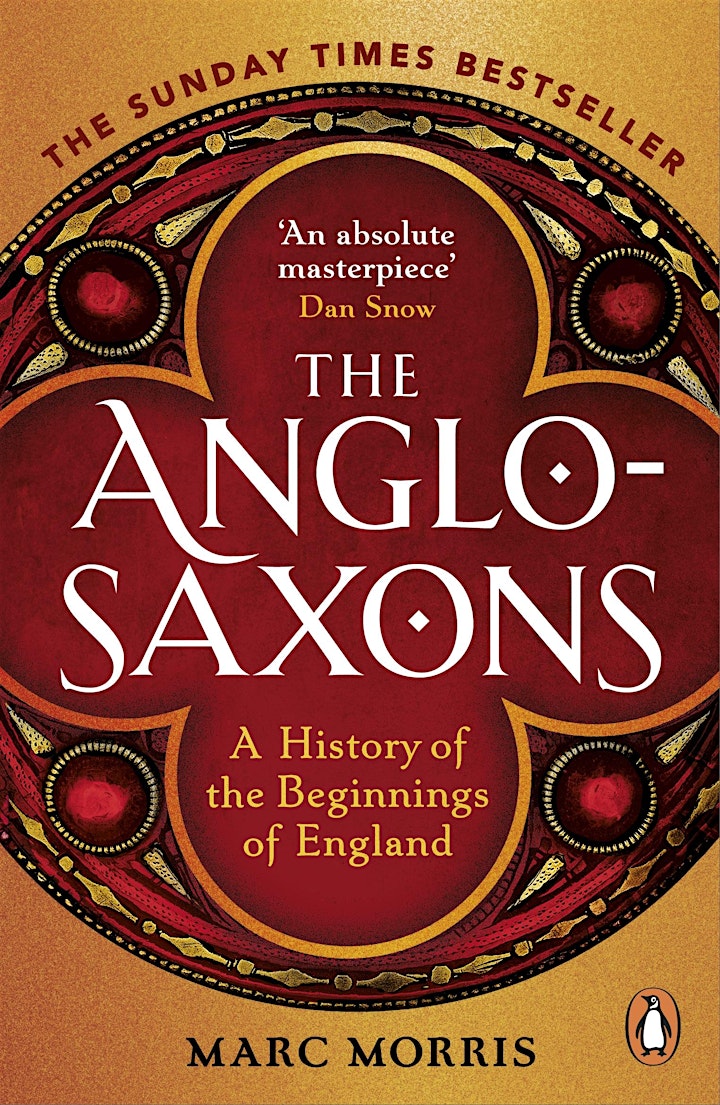 Dan Jones: Essex Dogs
'Jones is certainly an entertainer, but also a fine historian' The Times.
'When it comes to rip-roaring medieval narratives, Jones has few peers' Sunday Times
Global bestselling author, and one of our most entertaining and informative historians, Dan Jones makes his historical fiction debut with Essex Dogs, the explosive first instalment in an epic new trilogy set during the Hundred Years War.
It's 1346. The Hundred Years' War has begun, and King Edward III and his lords are on the march through France. But this war belongs to the men on the ground. Swept up in the bloody chaos, a tight-knit company from Essex must stay alive long enough to see their home again. With sword, mace and longbow, the Essex Dogs will fight, from the landing beaches of Normandy to the blood-soaked field of Crécy. Some men fight for glory. Others fight for coin. The Essex Dogs? They fight for each other.
About the Author: Writer and broadcaster Dan Jones is the Sunday Times and New York Times bestselling author of 10 non-fiction books, including The Templars, Powers and Thrones, and The Plantagenets which was adapted for television. He has also written and presented several other series including Secrets of Great British Castles and Britain's Bloody Crown.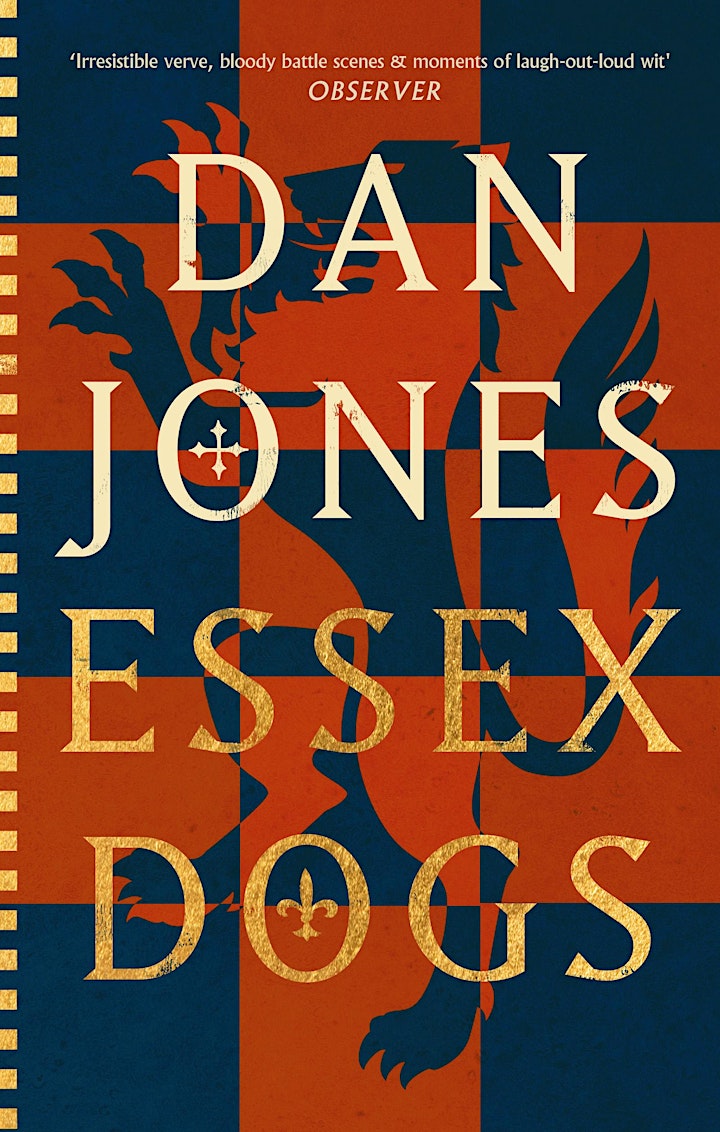 Why not come and do a little exploring in your History Day lunch break?
The Manor House dates from 1425 and is Grade I listed. The house is full of many fascinating stories and has some amazing connections, including to Walter Raleigh himself.
The most prestigious rooms in the house will be open for you to wander through on a free-flow route. There will be expert stewards in each room some of our remarkable stories, including Guy Fawkes' time as a footman here, how Walter Raleigh's head ended up under our stairs, why Elizabeth I had a theatre built in our gardens, how two of our owners ended up being executed, and much more.
Tours cost £5 per person. To book add on the tour at the checkout.