Discover how to grow your business in the Greater Bay Area, seizing opportunities in HK and Shenzhen, twin cities that complement each other
About this event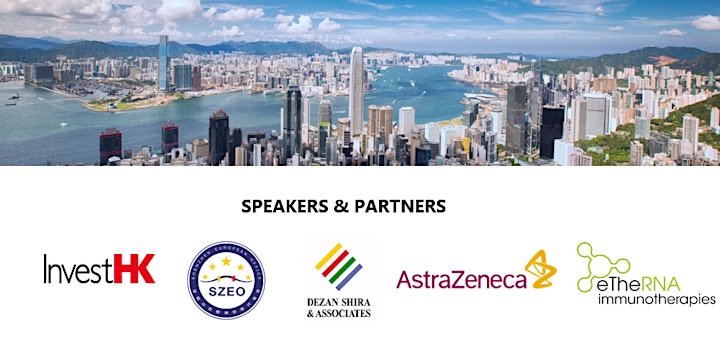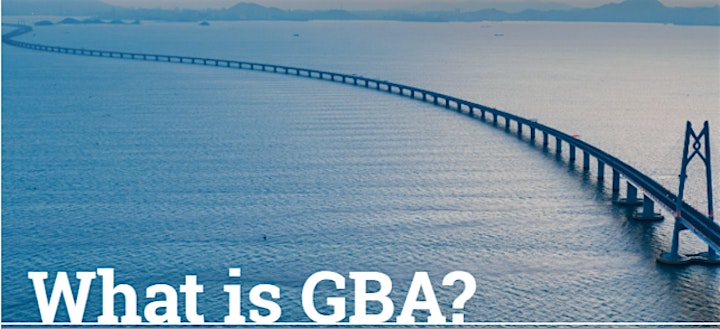 HK and Shenzhen: twin cities in the Greater Bay Area
Explore together with us the opportunities of the GBA Development Plan
The Greater Bay Area GBA Initiative is a strategic development blueprint to foster strong economic growth in southern China through a greater integration of the economies of Hong Kong, Macao and nine cities of China Mainland in Guangdong Province: Guangzhou, Shenzhen, Zhuhai, Foshan, Huizhou, Dongguan, Zhongshan, Jiangmen and Zhaoqing.
This region, known traditionally as the Pan-Pearl River Delta (PRD), has been the bridgehead of the China's reform and opening-up. Now, the Chinese Government aims to make the GBA a major powerhouse that leverages each city's strengths in a synergistic manner to drive trade and economic growth.
A better coordination of the city clusters tapping into a sound industrial foundation, a world-class infrastructure and the most dynamic Innovation and Technology hub in China, will result in a deepening regional economic integration.
With a combined GDP of 1.67 trillion USD, GBA has broken already in the world's top 10 economies in 2020 if conisdered as a stand-alone entity.
This event will focus on the last developments of the initative, as well as the role of the 2 most important cities in the GBA: Hong Kong and Shenzhen.
With Shenzhen's capabilities in developing leading-edge innovations and technologies, coupled with Hong Kong's strengths as an international capital market and financial center, the Greater Bay Area is set to break new grounds in enterprise research and development, talent pool and technology ecosystem.
Join our Webinar to get first hand insights and to decode the GBA Outline Development Plan!!
Agenda, 10:00 am - 11:00 am CET
Opening Remarks
Conquer the GBA market via Hong Kong
Mr. David Wong, Head of GBA Team, InvestHK
Shenzhen: Where European companies go to grow! Dr. Xin YUAN (袁心), Shenzhen European Office
Testimonial 1: Astra-Zeneca. Pharma (UK) Mr. Chris Chow, Head of Government Affairs & Market Access Hong Kong
Testimonial 2: Etherna. BioTech (Belgium) Mr. Steven Powell, CEO
Testimonial 3: Dezan Shira & Associates (Germany) Mr. Riccardo Benussi, Head of European Business Development
Q&A
Closing Remarks
================================================================

1)GBA Opportunities - Financial Services Sector
Cross-border cooperation and easier access between HK and Mainland Chinese financial infrastructure has set a major milestone with the recent launch of Wealth Management Connect (WMC).
It allows Hong Kong and Macau residents to invest in onshore Chinese funds through banks and the other way around, Hong Kong financial products will be available for residents in the nine GBA cities of Mainland China.
Similar plans are being developed for more cross-border schemes such as the Bond connect.
Banks and financial institutions are already tapping into a much larger market market thanks to a deep cross-border cooperation in the GBA.
Family Offices are also flourishing in the GBA, the region has over 19.300 Ultra High Net Wort Individuals, 1/5 of the entire Greater China.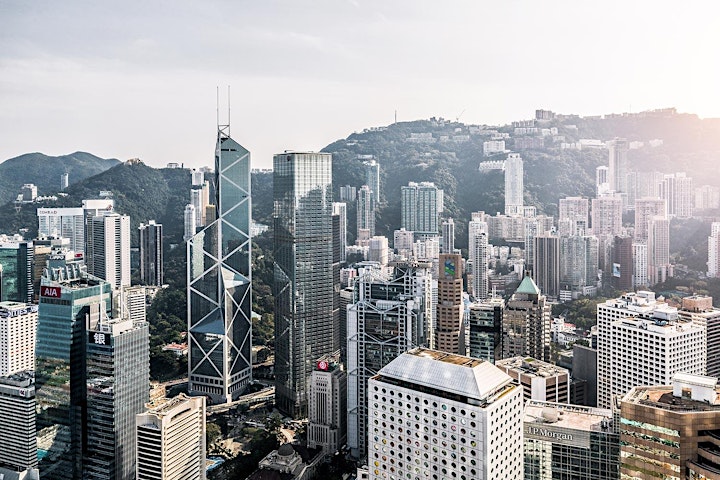 2) GBA Opportunities - Innovation and Technology
Guangzhou-Shenzhen-Hong Kong-Macao innovation and technology corridor is being developed.
Shenzhen is the leading hub in China when it comes to AI, Internet, ICT, robotics, biotechnology, Internet, new energy and new materials.
At the same time, Hong Kong is the World-Leading Market for Capital Fund Raising, ranking 2nd largest IPO Center in Biomedical.
That synergy offers the perfect ecosystem to nurture platforms for start-ups, high-tech research and technological innovation for industries.
GBA initiatives include the development of the Shenzhen -Hong Kong Innovation & Technology Co-operation Zone.
The Zone will result from the the cooperation between HK-Shenzhen Innovation & Technology Park at the Lok Ma Chau Loop and Shenzhen Innovation & Technology Zone at the north side of Shenzhen River and adjacent to the loop.
This project will help to strengthen I&T cooperation between the two cities, developing international innovation platforms. Some of the new measures to that will facilitate the cross-boundary exchanges are :
-Facilitating customs clearance of imported animal-derived biomaterials into the GBA.
-Enabling HK researchers to conduct clinical research and experiments in the GBA.
-Relax limitation on exporting Mainland human genetic resources to Hong Kong.
-Enabling institutes and hospitals to export human genetic resources to HK independently under a trial scheme.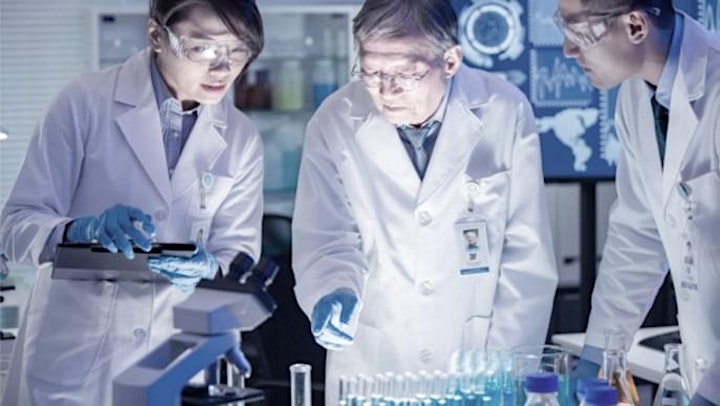 3) GBA Opportunities - Supply Chain, Sourcing and logistics
If supply chain and sourcing have been dominated by China, the GBA is its manufacturing core.
A number of initiatives are being developed to boost the regional connectivity in the GBA and to expedite infrastructural projects. The opening of the Hong Kong-Zhuhai-Macao Bridge and the Guangzhou-Shenzhen-Hong Kong Express Rail Link are reducing already transportation times among the clusters. This key projects promote cross-boundary business activities and supports the aim to create a "one hour living circle" in the GBA.
Hong Kong International Airport (HKIA) is another key to the ´GBA´ s global connectivity.
Additionally, more and more convenient clearance modes at control points in Guangdong, Hong Kong and Macao are being adopted. One example of them is the E-Lock –for Cross Border Fast Clearance.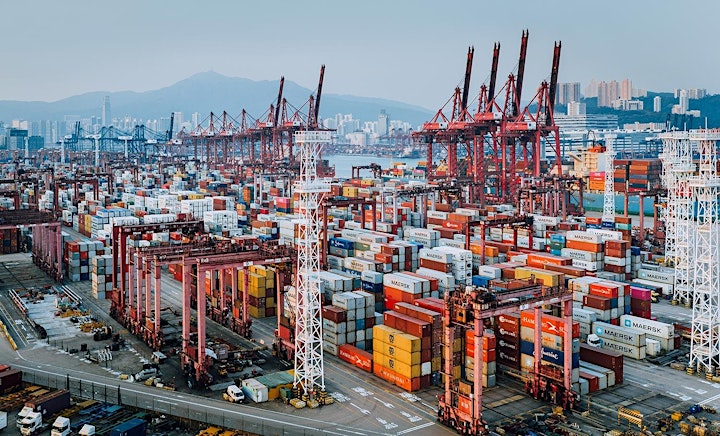 SPEAKERS
David Wong , Head of Greater Bay Area Business Development team of Invest Hong Kong.
David Wong is responsible for, among other things, attracting international companies to set up in the Guangdong-Hong Kong-Macao Greater Bay Area via Hong Kong through enhancing collaboration with investment promotion agencies of other cities in the region, organising and participating in business events both locally and globally and engaging with stakeholders. David holds the Master of Public Administration degree from the University of Hong Kong and Bachelor of Business Administration degree from York University, Canada.
Dr. Xin YUAN (袁心), Representantive to Europa atr Shenzhen European Office
Xin Yuan is the Investment and Trade Representative for the Shenzhen European Office. She is responsible for the promotion of Shenzhen as a business location by attracting FDI projects to the city as well as supporting Shenzhen local firms' interest in the European market. Xin provides counsel on the investment environment and industrial support initiatives, matching investors with local partners in Shenzhen. She completed her PhD at Heidelberg University and holds a Master's degree from Beijing Foreign Studies University.
Dr. Steven Powell, CEO at eTheRNA immunotherapies
eTheRNA immunotherapies is driving mRNA technology and therapeutic product development to deliver an innovative generation of RNA chemistries, RNA process technologies and a new and advanced generation of therapeutic and vaccine products. eTheRNA uses its established R&D foundations and in-house GMP manufacturing facilities and builds on its proprietary mRNA, mRNA adjuvant and mRNA formulation platforms to progress technology innovation and product development
Dr. Steven Powell has acquired broad experience in several life-science sectors in R&D, corporate finance and commercial roles. He started his career with Beecham Pharmaceuticals (now GSK) and subsequently held senior roles with both public and private biotechnology and healthcare companies in Europe and North America. He was also a partner with a European venture capital fund.
Chris Chow, Head of Government Affairs & Market Access in AstraZeneca HK
Astrazeneca is science-led biopharmaceutical company and its innovative medicines are used by millions of patients worldwide. Since 2019, Chris has also been the Lead of AstraZeneca Hong Kong Health Innovation Hub which aims at building an integrated and open-innovation healthcare ecosystem for better patient outcome.
With more than 20 years of experience in pharmaceutical industry, Chris has developed extensive expertise and connections in various functions including sales, marketing, market access, regulatory affairs and government affairs. Before joining AstraZeneca Hong Kong, Chris was Country Brand Lead in Pfizer Asia Regional office where he was in charge of CNS and Pain business for HK.
Riccardo Benussi, Head of European Business Development at Dezan Shira & Associates
Dezan Shira & Associates is a pan-Asia, multi-disciplinary professional services firm, providing market entry, legal, accounting, tax, HR, technology and operational advisory to international investors.
Riccardo Benussi is Head of European Business Development, based in Munich, Germany since August 2020. There, he is the point of contact for our European clients and partners, working with businesses to expand and maintain their presence in Asia while liaising with local teams and partners.
Before taking on this role, Riccardo was based in Shanghai for over six years and managed an International Business Advisory team for Shanghai, Suzhou and Ningbo. Riccardo assisted foreign investors with strategic advisory. His areas of expertise include setting up of foreign invested enterprises and representative offices, country comparison and intellectual property protection.
HOSTS
InvestHK is the Investment Promotion Agency of the Hong Kong Government. It connects companies and entrepreneurs from all over the world with important networks and players in Hong Kong by providing free advice and customized services aimed at helping businesses succeed in Hong Kong's vibrant economy.
Shenzhen's European Office (SEO) is a business service provider representing the City of Shenzhen, China´s first Special Economic Zone. Established in 2000, the SEO offers consultation to European companies wishing to enter the Chinese market through Shenzhen, as well as to Shenzhen-based companies looking to enter the European market. In addition, it serves as a liaison office for the Shenzhen Municipal Government and act as a point of contact for all economic related enquiries on behalf of the municipal government.

Association Young Entrepreneurs Portugal-China Hong Kong (AJEPC) www.ajepc.com
Aussenwirtschaft Austria (Advantage Austria) wko.at/aussenwirtschaft
Belgium Hong Kong Society (BHKS) www.bhks.be
Casa Asia www.casaasia.es
China - Britain Business Council https://www.cbbc.org/
GIC German Industry and Commerce Ltd, Hong Kong www.hongkong.ahk.de
Netherlands China Business Council https://ncbc.nl/
Netherlands Hong Kong Business Association (NHKBA) www.nhkba.nl
Portugal Hong Kong Chamber of Commerce and Industry (PHKCCI) www.phkcci.com
Portugal-China Chamber of Commerce & Industry (CCILC) www.ccilc.pt
Tech Barcelona www.barcelonatechcity.com