Sales Have Ended
Registrations are closed
Thank you for booking for the Hobby Horse Workshop
Sales Have Ended
Registrations are closed
Thank you for booking for the Hobby Horse Workshop
Make your own hobby horse from a kit and bring it to life with artists Aimee Corbett and Tessa Bide for young people aged 7 - 12 years
About this event
Have you ever dreamt of owning your own horse?
Ever dreamt of riding a trusty steed?
Are you interested in: making, stories and going to the park?
We have just the remedy!
Artists Aimee Corbett and Tessa Bide, working with the Sydney Gardens Project invite you to ...
1. Make your very own Hobby Horse at home from a special kit using pattern design, stitching and accessories. All materials and instructions provided free of charge in advance of the online workshop (by collection on Saturday 24th October between 10am and 12 noon).
2. Come to this online workshop, with your horse, for storytelling and puppetry. Name your trusty steed and learn how to use drama to bring it to life! Have fun, connect, meet new people.
3. After the workshop, organise an exploration trip - take yourself, your creation and imagination (and your parent / guardian too) to Sydney Gardens and share your findings with us! - tools and easy instructions provided.
Here's the important information before you book!
- This workshop is for young people aged from 7 years to 12 years old.
- You need to have access to a computer or mobile phone and be able to use Zoom to participate in the workshop
- Each young person will need written permission from their parent or guardian to participate, as well as to follow our online safeguarding guidance
- You need to be resident in Bath or the surrounding area.
- This workshop is provided free to participants on the understanding that they commit to the workshop. If you can no longer take part, it is essential you cancel your place as soon as possible so that someone else can fill it, and out of respect for the public funds that are used to support activities. Thank you!
This activity is part of the Sydney Gardens Project, a park restoration project funded by the National Lottery Heritage Fund and B&NES Council.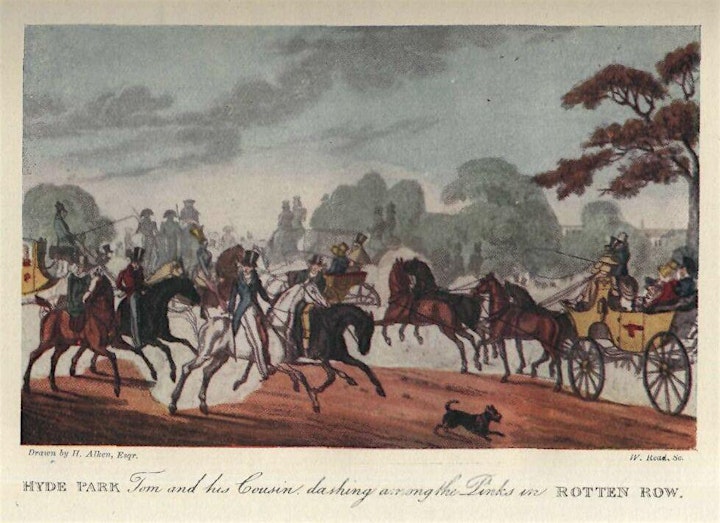 This workshop is part of the Sydney Gardens National Lottery Heritage Fund & B&NES Council park restoration project, celebrating the heritage of Sydney Gardens.
Sydney Gardens is one of the UK's last remaining Georgian Pleasure Gardens. It opened in 1795. There were many Georgian entertainments for visitors.
The most dramatic feature was known as The Ride, a 15 metre wide track for horse riding with 'leaping bars' which ran along the entire perimeter of the park. It was "macadamised" (a paving technique devised by John Macadam) which meant The Ride was suitable for all weather and men and women rode their horses around Sydney Gardens. Bath was filled with horses!
This workshop and project celebrates the equine history of Sydney Gardens, with more to come as our programme progresses.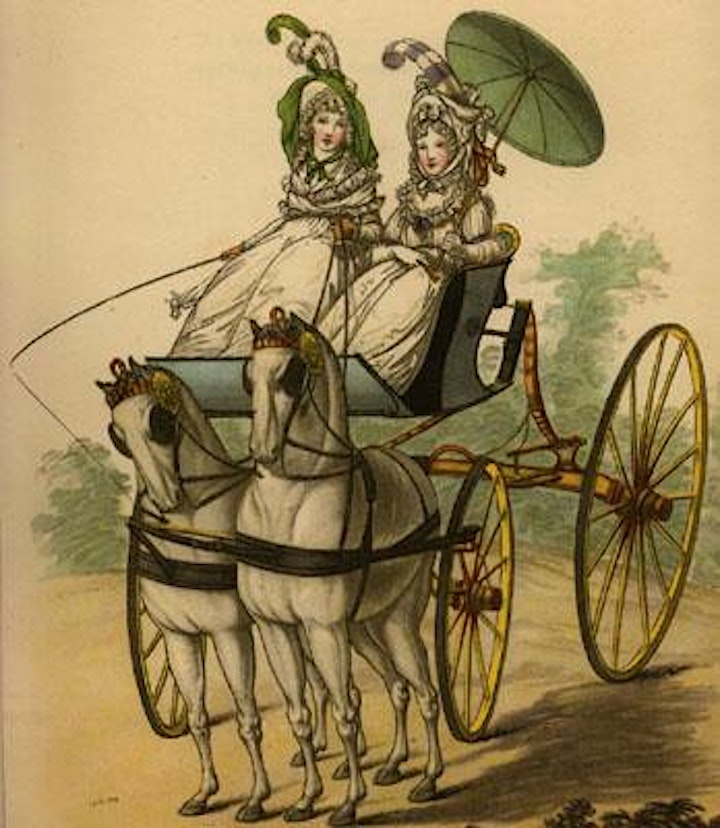 Organiser of Hobby Horse Workshop - make and create (at home and online)
Sydney Gardens is one of Britain's best remaining Georgian Pleasure Gardens. It opened in 1795. It is a short walk from the city centre and located behind the Holburne Museum in Bath. The Great Western Railway and the Kennet and Avon Canal run through the park with wonderful trees, historic buildings and bridges, and lawns for relaxing, picnics or dog walks. 

Sydney Gardens, managed by B&NES Council Parks Service, has been awarded National Lottery Heritage Funding to improve the heritage park over three years from 2019 to 2022. The funding will be used to restore historic buildings, invest in landscaping works, renovate the play area for use by people of all ages and create new gardens, alongside a programme of events and activities. The project will celebrate the fascinating history of the gardens, with its Cosmorama, Labyrinth, Merlins Swing, Concerts, Public Breakfasts, Galas and Illuminations.
Find out more about the Sydney Gardens National Lottery Heritage Lottery Funded Project.
Find out more about the Pleasure Garden in the past.
The Sydney Gardens Project has lots of events, activities, volunteering and training happening in the park this year.  Sign up to our mailing list to receive a monthly e-newsletter with all the opportunities.