Description
OOMK is delighted to welcome Hoda Katebi to the UK! Hoda is a Chicago-based political fashion writer, (JooJoo Azad), author (Tehran Streetstyle) & community organiser. She'll be stopping off at Rabbits Road Press as part of her tour where she will be in conversation with journalist and filmmaker Arwa Aburawa.
Hoda will share the process of building Blue Tin Production, a fashion production co-op she has set up which is staffed and managed by immigrant and refugee women in Chicago. The cooperative is designed to creatively address the fashion industry's heavy reliance on sweatshops and violent labour conditions in addition to the need for immigrants and refugee women to find well-paid, women-centered, non-patronizing work.
Blue Tin Production seeks to provide highly-skilled refugee and low-income immigrant women full-time work in Chicago, producing clothing for designers and brands nationally, while simultaneously meeting mental and physical health, legal, social service, child care, transportation, language, and other needs of its members. In doing so, Blue Tin Production will act as an alternative to sweatshop-based fashion production within the United States, disrupting chains of violence within the industry.
Hoda is a self-described angry daughter of Muslim-Iranian immigrants. She is the voice behind JooJoo Azad, the political fashion online publication hailed from BBC to VOGUE to the New York Times, and author of Tehran Streetstyle, the first-ever in-print documentation and celebration of illegal fashion in Iran. Offline, Hoda is part of campaigns to end surveillance programs and police militarization. Most recently, Hoda has launched #BecauseWeveRead, an Instagram-based international book club with meet-ups in 30+ cities around the world, working to uplift and celebrate stories of those whose voices are systemically silenced.
Arwa is a journalist & documentary producer who specialises in health & environmental issues. As a producer on the multi award-winning environmental show 'earthrise', Arwa has developed films on topics ranging from conservation, green architecture, renewable energy to food waste. Previous film credits include an exploration of sustainable development in South Africa, agro-ecology in Burkina Faso, solar projects in India and community-led conservation in Afghanistan.
Join OOMK at Rabbits Road Press and discover how creative models of organising can create lasting community impact!
Read more in this Vogue article: https://www.vogue.com/article/hoda-katebi-fashion-production-womens-cooperative-chicago
Watch a video of Blue Tin Production here: https://www.youtube.com/watch?v=Kk35hFiJQr0&feature=youtu.be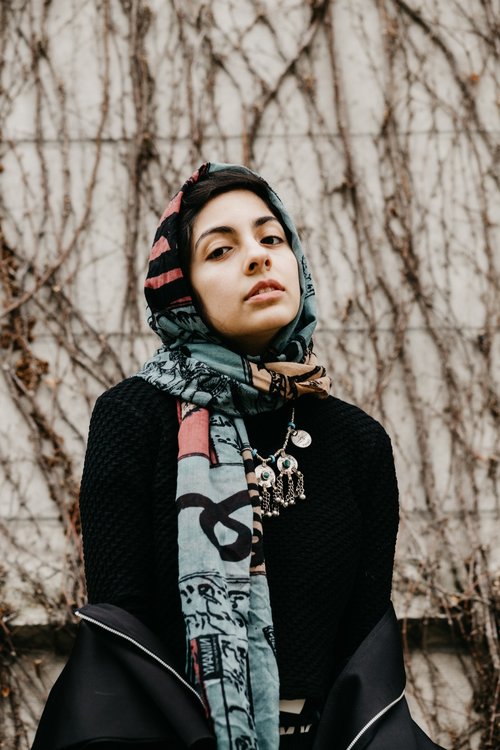 All donations at the door will go to Blue Tin Productions.