HOGG AGM + Insights into the origin of an iconic geological Period, revealing why Murchison chose the Wye Valley as a 'eureka' location.
About this event
This lunchtime event will start at 1pm with the HOGG Annual General Meeting from 13.00 – 13.30hrs.
This will be immediately followed by the talk The 'Discovery' of the Silurian: following in the footsteps of Murchison', which will last between 30 and 45 minutes, followed by time for questions and discussion after the talk. The event will close at 2.30pm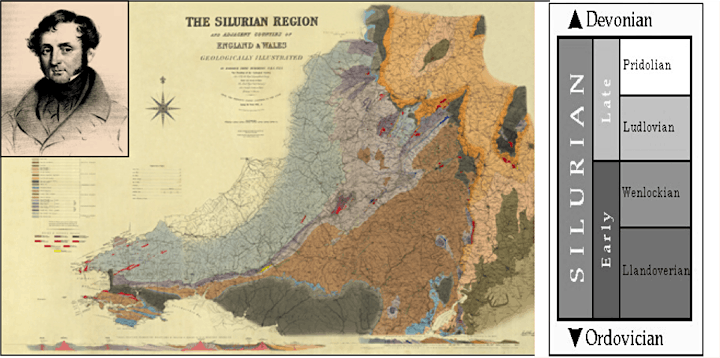 Sir Roderick Impey Murchison was one of the most important figures in 19th century geology and exploration - his influence extends to this day. He was Director-General of the Geological Survey, President of the Royal Geographical Society and had a strong public persona as the 'King of Siluria'. In July 1831, on his first field season as a solo geologist, Murchison explored the Wye Valley. Retrospectively, in his field notebook he wrote: "This was the first true Silurian".
Using original material and first-hand evidence from the field, this talk will outline Murchison's motives, his field methods and reveal the location of his 'discovery' to give insights into the development of his geological thinking and the origin of one of the most iconic geological Periods. The talk will suggest why Murchison chose to view this specific location as the site of a 'eureka' moment.
Duncan Hawley is Chairperson of HOGG (2018-2021) He studied geology at university followed by a successful career in education. He has lived most of his adult life in mid-Wales, exploring the work of geological pioneers in the region. He has studied the geology of the Black Mountains and Herefordshire and contributed to the BGS maps for Brecon, Talgarth and Hay-on-Wye. Duncan has a general interest in the history of geology and a particular interest in the development of early geological maps.