Description
Hole in the Heart is the moving, wise and unsparing graphic novel by the mother of a daughter with Down's Syndrome which takes readers on her family's journey from hospital to home, and from early years to school.
Artist and author Henny Beaumont discusses the book, her experience and why she chose to share her story in this form with BSUH Consultant and comic artist Dr Muna Al-Jawad and BSMS Professor of Clinical and Biomedical Ethics Bobbie Farsides.
Doors open from 6pm, with the talk starting at 6.30pm.
Chowen Lecture Theatre, BSMS Teaching Building, University of Sussex, Falmer, BN1 9PX
Part of BSMS's Ethics in Performance Series in association with Myriad Editions.
'Packs a powerful emotional punch by pitting ordinary scenes of life with a newborn alongside the devastating reality of the diagnosis of Beth's condition.'
– Joanna Moorhead, Guardian
'It has made me embarrassed for how we break this kind of news to you. It has made me cry for all the anguish you have felt. It has made me hopeful for what Beth has achieved. This is essential reading for every paediatrician in training.'
– Robert Yates, Consultant Cardiologist, Great Ormond Street Hospital for Children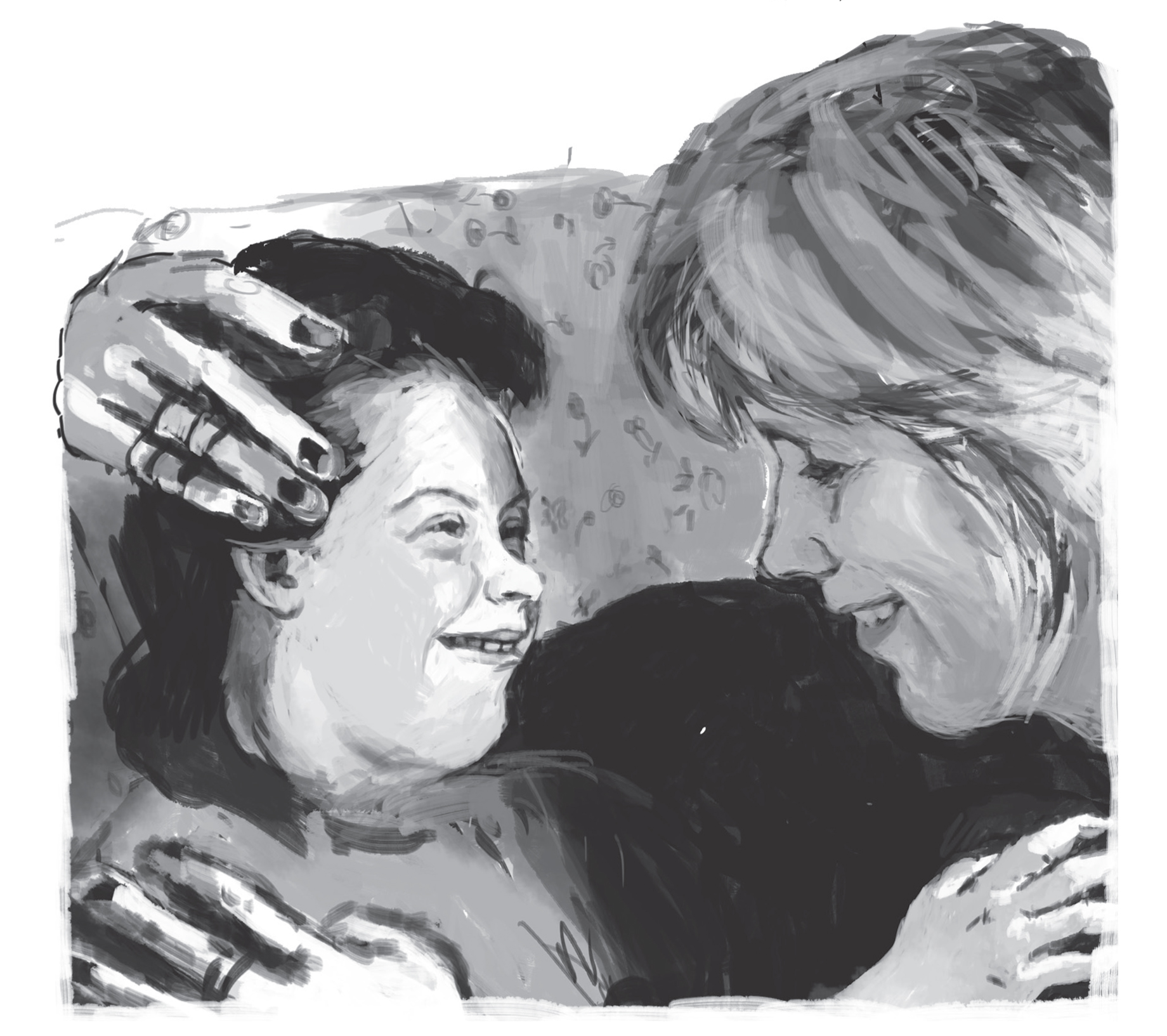 More information about Hole in the Heart:
On Mother's Day 2001 Henny Beaumont gave birth to her third child. For the first
few hours, her baby seemed no different to her two other little girls. With stunning
art and refreshing honesty, Henny describes how family life changed the moment
the registrar told her and her husband that their daughter might have Down's
Syndrome. Then they discover, following a scan, that Beth will have to undergo
surgery for a hole in her heart in the first six months of her life. A health visitor tells
Henny: 'You will be comforted to know that your daughter is likely to die before
you.'
Henny thinks that her life is over. How can this weak little baby, who will demand
so much more from her than her other two children, and who will need an
operation in order to survive, provoke such feelings of hatred and resentment?
How can Henny learn to love her? And if she can't trust her own reactions to Beth,
how can she expect other people to overcome their prejudices and ignorance
about her condition?
Henny's wit and irony transforms a deeply personal experience into a story that
speaks not only to parents who have had a similar experience and the medical and care professionals who try to help them, but to every one of us who feels anxiety about our children – wondering whether they are achieving enough, whether we do enough for them, and whether we love them enough.
Published by Myriad Editions
http://www.myriadeditions.com