Description
This event is run in assocation with HeartBeat

Cost: Free (limited spaces)
Date: December 05, 2017
Time: 6pm til 8pm with drinks after in a SoHo bar TBD
Location: WeWork Soho

The Evening:
You will be served bespoke cocktails & canapes on your arrival before being shown into the venue.

A night of Holiday fun and networking will ensue. Allowing us to say thank you for your support.

On the evening we will officially open for entries for 2018 North America Employee Engagement Awards. Those who attend will also get a code to be able to enter for free.
Panel:
On top of the festive fun, we will be hosting a short expert panel discussion that welcomes audience participation.

The topic will be on "The Future of Employee Engagement"

Facilitator: Victoria Lewis-Stephens, Manging Partner, Instinctif Engagement
Panelist: Matt Stephens, Founder, Heartbeat & Author of Revolution in a Heartbeat
Panelist: Steve Martin, CEO of Love146
Panelist: Ally Bunin, VP, Employee Engagement & Internal Communications, Brighton Health Plan Solutions

Matt Stephen's, CEO & Founder of HeartBeat has also recently published a book called "Revolution in a Heartbeat". We will be doing a prize draw for copies of this book too.

On top of that chance to win a book, we have even more special festive gift for all those lucky to attend.

Hosted by: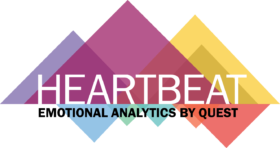 Supported by: