Description
HOLISTIC LIVERPOOL: AYAHUASCA AND KINESIOLOGY
Our next Liverpool meeting in Rodney Street, Central Liverpool features 3 speakers as well as our usual sharing circle, refreshments and time to chat.
The presentations are -:
Touch for Health Kinesiology with Louise Cooke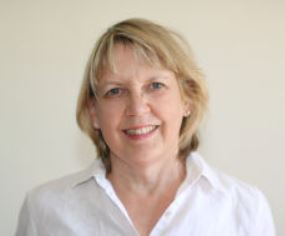 Touch for Health Kinesiology is a method of natural health treatment which combines the principles of Traditional Chinese Medicine with more orthodox techniques. Muscle testing is used to assess the bodies energy and function before a range of gentle healing techniques are used to improve health, energy and general wellbeing.
Muscle Testing has many uses, for example it can assess the bodies tolerance of certain food or ascertain if particular supplements are beneficial to the body.
Louise is passionate about helping my clients to move through struggles and enjoy happy lives by removing emotional baggage, the energies of trauma and by boosting their natural immunity.
Louise writes: "Clients come to me with many different health problems like anxiety, IBS, digestive problems, chronic fatigue, insomnia, back pain, food allergies, hayfever and skin conditions as well as emotional and stress related problems.
I became a Kinesiologist after an illness - one of the few therapies that looks at emotional, structural and chemical imbalances.
I had been battling with for 12 years- was dramatically improved after just a few sessions with a Kinesiologist.
I now use my 25 years of skills and experience as a therapist and Kinesiologist to provide bespoke treatments. Kinesiology is one of the few therapies that look at emotional, structural and chemical/ nutritional imbalances."
Find more about Louise at http://www.louisecooke.co.uk
Ayahuasca Journeys with John Kirby and Dennis Richards
Ayahuasca is the plant medicine used by many South American tribes to enter altered states for healing and guidance. It delivers a powerful dose of DMT, a halluciniogen sometimes called "The God Molecule" because of its ability to connect people with the divine.
Dennis Richards went to the Ecuadorian Amazon in 2000 to participate in traditional Ayahusaca ceremonies with the Secoya tribe. He returned to Ecuador in 2001 and was initiated as a shaman by a shaman of the Shuar tribe. He will be giving an illustrated account of his experience and knowledge of the therapeutic use of Ayahuasca. Dennis is also a counsellor and hypnotherapist and director of Rodney Street Therapies.and co-director of Liverpool Wellbeing Centre.
Have you ever tried plant medicine? I hadn't until this Summer when I experienced a week's Ayahuasca Retreat in the Amazon, Peru. I'm delighted to share my journey with you and how this type of plant medicine can help bring to the surface some deep issues which might otherwise take years to heal. Although I've practiced meditation and been on a spiritual path for many years I am amazed how powerful plant medicine is in allowing consciousness to expand so the psyche sees things which were previously hidden or disguised.
Before I received inner guidance (intuition) to attend this retreat I was very ignorant of these type of 'drugs'. They had never been of much interest to me. In fact I purposefully avoided them. Now I'm more than happy to share how and why I've changed my mind and see how they have their place in helping us to heal and evolve.

Holistic Liverpool is a not for profit venture so the entrance fee of £5.00 plus processing costs is there to cover some of the overheads including refreshments. The invited speakers are giving their time for free. The room is provided by Dennis and John for no charge.
Your place is confirmed after we've received payment. If you have any problems with payment please email us at LiverpoolWellbeingCentre@gmail.com or call John on 0777-155-6736.
In Wholeness,
John Kirby
Dennis Richards
FAQs
How do I get into the building?
Press the buzzer next to "Rodney Street Therapies".
We are on the 2nd floor; up two flights of stairs. There's no lift.
What are my transport/parking options for getting to and from the event?
By Car: There is metered parking in and around Rodney Street which is expensive and limited to a maximum of two hours.
Liverpool Anglican Cathedral Car Park is close by. For 3-6 hours it costs £5, 6-8 hours = £6,
Address: Liverpool Cathedral, St James' Mount, Liverpool L1 7AZ
Website: http://www.liverpoolcathedral.org.uk/home/visiting-us/how-to-find-us.aspx
There is also a Multi-Story car park 10-15 mins walk away called Mount Pleasant Car Park at 38 Mount Pleasant L3 5TB which costs £4 for the day. It closes at 8pm.
Website: http://liverpool.gov.uk/parking-travel-and-roads/council-car-parks/mount-pleasant/
By Bus: The 82 bus stop is 4 minutes' walk away. Liverpool One bus station is 10-15 minutes.
By Train: Lime Street Railway Station is 10-15 minutes walk from the premises.
What can I bring into the event?
You don't have to bring anything, but feel free to bring a notebook, water and anything else that may make your time more comfortable.
Do I have to bring my printed ticket to the event?
No, giving your name is sufficient.
Is my registration fee or ticket transferrable?
Yes.
Is it ok if the name on my ticket or registration doesn't match the person who attends?
Yes.