Connecting to Spirit Guides and Angels with Joylina
About this event
In this workshop you will learn the difference between Spirit Guides and Angels, what they are each responsible for, how to raise your vibrations to the different levels to connect to them and receive messages for your own and others guidance so you can go forward to living a successful, loving and rewarding life.
You will also receive free copies of the meditations used plus 50% off all of Joylina's products and services bought on the night.
Joylina has been a professional spiritual adviser and teacher for over 20 years. She is a renowned angel expert and author of the acclaimed Your Angel Journey as well as a number of other books. She was President to the British Astrological and Psychic Society and as Esoteric Schools Director was in charge of updating their complete training programme. She has worked all over the world , leading workshops, training courses, retreats, spiritual holidays and doing Angel, Soul, Tarot & Clairvoyant readings.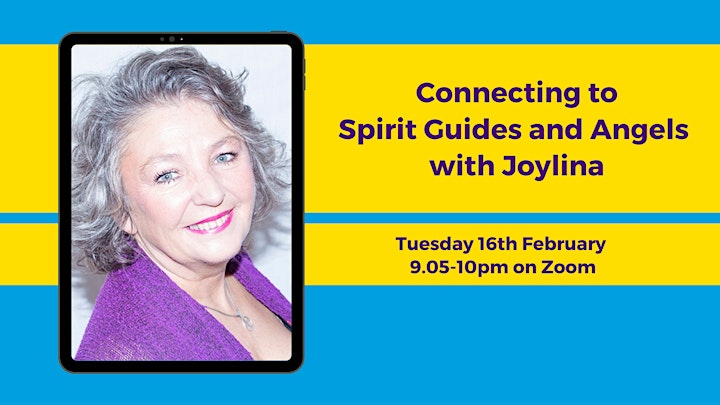 Organiser of Holistic Nights-in - Connecting to Spirit Guides and Angels
Life Arts has been running Mind Body Spirit Festivals in Essex for over 20 years. Since 2020 we have brought those events online and have been running them on Facebook. New for 2021 are our Holistic Nights-in, running every Tuesday with a different subject and workshop leader each week.