Learn how Ancient Wisdom can improve your meditation practice
About this event
Most Meditators will say they are trying to achieve an inner Peace/Stillness. But according to the I Ching the 5000 year old Book fo Chinese Wisdom, there is a fundamental difference between Peace and Stillness which when understood can increase the power and depth of your meditation practice.
In this Workshop Abbot Paul King will give a presentation clearly explaining the difference between the two. He will then teach and guide a simple effective meditation that incorporates these principles which will enable every participant to experience the power of this Wisdom within just 10 minutes.
Includes an Mp3 of the meditation and guidance on how to incorporate this practice into everyday life.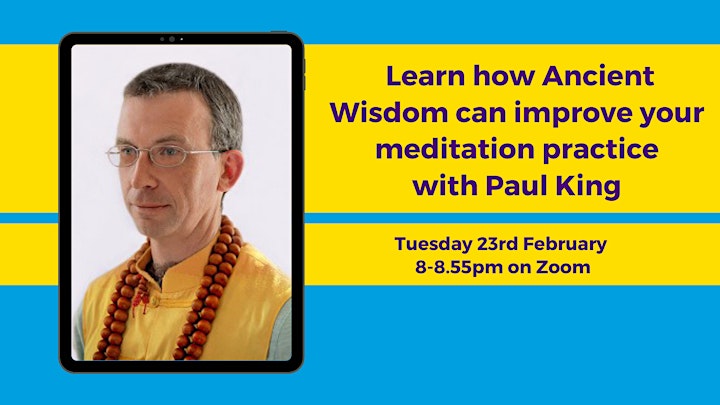 Organiser of Holistic Nights-in - Learn how Ancient Wisdom can improve your meditation
Life Arts has been running Mind Body Spirit Festivals in Essex for over 20 years. Since 2020 we have brought those events online and have been running them on Facebook. New for 2021 are our Holistic Nights-in, running every Tuesday with a different subject and workshop leader each week.