Hollyweird Science [public lecture: Kevin R. Grazier]
Description
A FREE public lecture with Hollywood science advisor Dr Kevin R. Grazier (@kevingrazier) on 3rd June 2015 at 6.30-8.00pm in the Michael Smith Lecture Theatre.
Kevin will be discussing his forthcoming book Hollyweird Science (co-authored with science journalist Stephen Cass) that explains the real science that inspires science fiction movies and TV shows, and how producers and screenwriters translate it to the screen. He will also be talking about his own experiences in the Hollywood industry as an active scientist.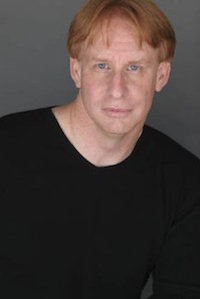 Kevin R. Grazier has served as the science advisor for several television series and movies, including SyFy's Defiance, TNT's Falling Skies, and the film Gravity. He performed the same advisory role for four seasons on Battlestar Galactica, as well as EUReKA, Battlestar Galactica: Blood and Chrome, The Event, and The Zula Patrol. Previously he was a research scientist and science planning engineer for 15 years at NASA's Jet Propulsion Laboratory (JPL) on the Cassini/Huygens Mission to Saturn and Titan. Still an active planetary scientist, his research areas include numerical method development, and long-term large-scale computer simulations of Solar System dynamics, evolution, and chaos.